Ahh, the internet – the best friend, and worst enemy, of every job-seeker. A world of information at your fingertips, and an unparalleled number of fraudsters and schemers lurking just beneath the surface.
If you're using the internet (and of course you are) to track down internship opportunities, be prepared. You're going to see some awesome opportunities in your field of choice. You're also going to see some scams. Here's how you can tell the difference.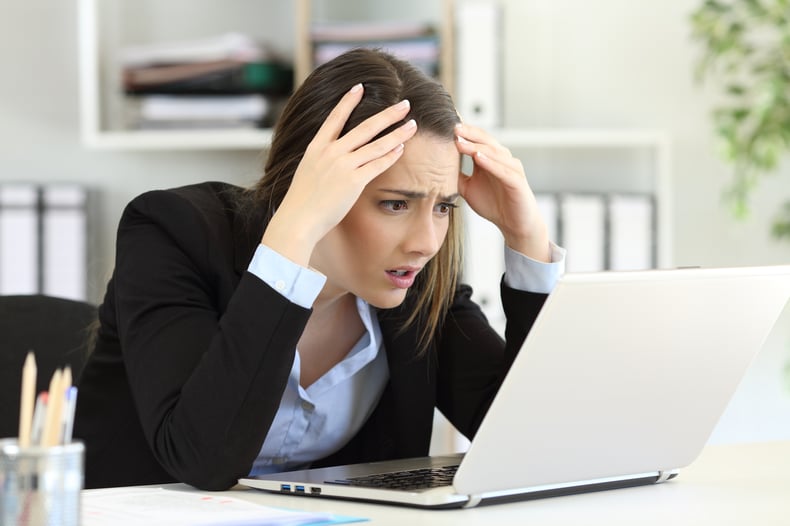 Sound too Good to be True?
It is. Any opportunity that promises money beyond what you'd traditionally expect from such a role (remember, many internships are unpaid, and others usually aren't providing salaries equivalent to full-time workers) deserves some skepticism. Be careful, because the promise of easy money is a serious temptation, even for savvy students. This goes for commission-based positions too – be wary of internships that promise commissions in exchange for successful sales. Do the math, how many closed sales are necessary every week to earn the amount of money you need?
And if any position is asking for money from you to apply, run away…fast!
Do Some Digging
This is where your e-detective skills become truly valuable. Check the forums, the third-party review sites, and social media pages. What do other internship candidates and employees have to say? Look up the names of the primary contacts and check them out. Do they have bios on the company page? LinkedIn profiles? If you can't find a significant web presence in an era of near-constant web documentation, something is likely amiss.
Ask the Right Questions
If the supervisor or site manager doesn't require an interview, that's a red flag. You should, for the employer's benefit, at a bare minimum be expected to discuss your interests and credentials over the phone. For your benefit, you need an opportunity to clarify a few points, including:
What transferable skills you can expect to learn on the job
What's expected of you in order to earn credit or obtain a reference
What your average shift or day of work will entail.
If you're not in a position to ask these questions, or don't find that the answers are satisfactory, walk away. This is not the opportunity for you.Be excited about internship opportunities, but be smart! Ask the right questions, check out the right people, and make sure that everything sounds, and feels, legit.
Looking for an internship? Check with your school's career services office to learn about internships and opportunities.
Download the Adulting Guide to learn more about internships and landing a full-time gig!