Don't let the thought of completing your college applications stress you out. Think about it as an opportunity to write about what you know best, better than anyone, YOU! You're the expert on you and this should be easy right? Right, but it must be noted that time and effort are required for the best outcome.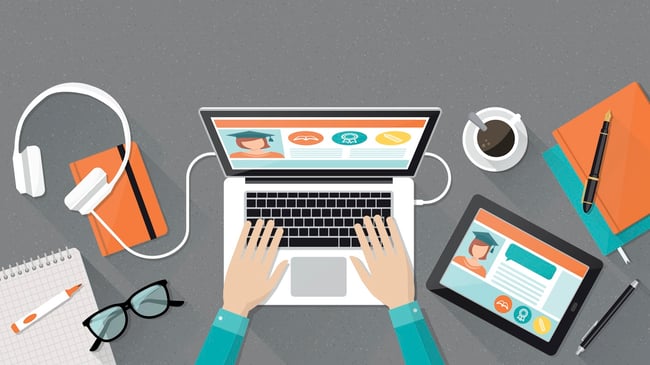 College is a huge next step in your young life and if you are like most students, you are probably putting a tremendous amount of weight on your college applications to get you accepted to your top choices of schools.
Ideally, students should apply to 4-8 schools. One or two of these may be considered "reach" schools - that is schools which are difficult for you to get into. A few should also be schools that you are pretty sure you will be admitted. The remainder fall somewhere in between. However, all schools on your list should be schools you will be happy at.
If you are in the midst of applying to colleges, this isn't likely the first time you have heard about the Common Application. The Common App is widely accepted at over 900 schools. However, one important thing to keep in mind is that you should not tailor your college list to schools that only accept the Common Application, just to make the process easier on yourself. Attending a college that is not the right fit for you in lieu of filling out a few extra forms will be more stressful in the end!
Tips to help you put your best "self" forward:
TAKE YOUR TIME:
The Common application has multiple sections. It can be overwhelming to complete the application in one sitting. Start early and complete one section at a time. This will ensure you are looking at each section with fresh eyes and mind and will also give you the opportunity to review previously completed sections to be sure of accuracy and that you have not left anything of importance out. Remember, you have only one chance to make a first impression and for the colleges you are seeking acceptance to - THIS IS IT!
SPELLING AND GRAMMAR MATTERS
:
Important to note, the Common Application form does not have spell check and doesn't auto capitalize the first word of a sentence like many systems do. Therefore, a common mistake is lack of capitalization. Taking the time to proofread yourself and having someone else proofread your responses is very important.
At the risk of sounding repetitive, as mentioned above take your time. Take the time to proofread several times as well as having someone else review before the actual submission. We highly recommend that you construct your essay in a Mircrosoft Word or Google doc, as those provide you with spell and grammar checks and when you have your final version you can easily copy and paste your essay into the common application form.
There are definitely some common themes to college essays. Admissions officers are used to that. The idea is that even if you are writing about something that others may be writing about, you need to do it in your own voice and cite specific examples in your life that gives your story substance. Be authentic.
For more tips on writing your college essay

check out this blog post.
You do not need to self-report SAT/ACT scores but should list AP tests taken and be sure that you have listed in the testing modules the schools you want your scores submitted to. No need to hold submission of the common application if you participated in a late summer or fall test session.
GO THE EXTRA MILE:
Always complete the optional piece that schools list. It is worth the time for students to write these optional essays because it can provide more information to the college, especially if you are applying without test scores.
RECOMMENDATIONS:
You do not have to wait to receive teacher recommendations/transcript before submitting. Students can submit when their portion of the Common Application is done. However, be sure to follow up with teachers and counselors to ensure they also meet deadlines required by the schools you are applying to.
APPLICATION FEES:
When monitoring your submission deadlines, keep in mind that your application will not be considered received until the application fee is either paid or waived. There will be a fee for each college or institution you are sending your Common Application to. Fees will differ per college or university.
Need some help with the college application process or want a free essay review? Book a free college planning appointment with the College Planning Center.