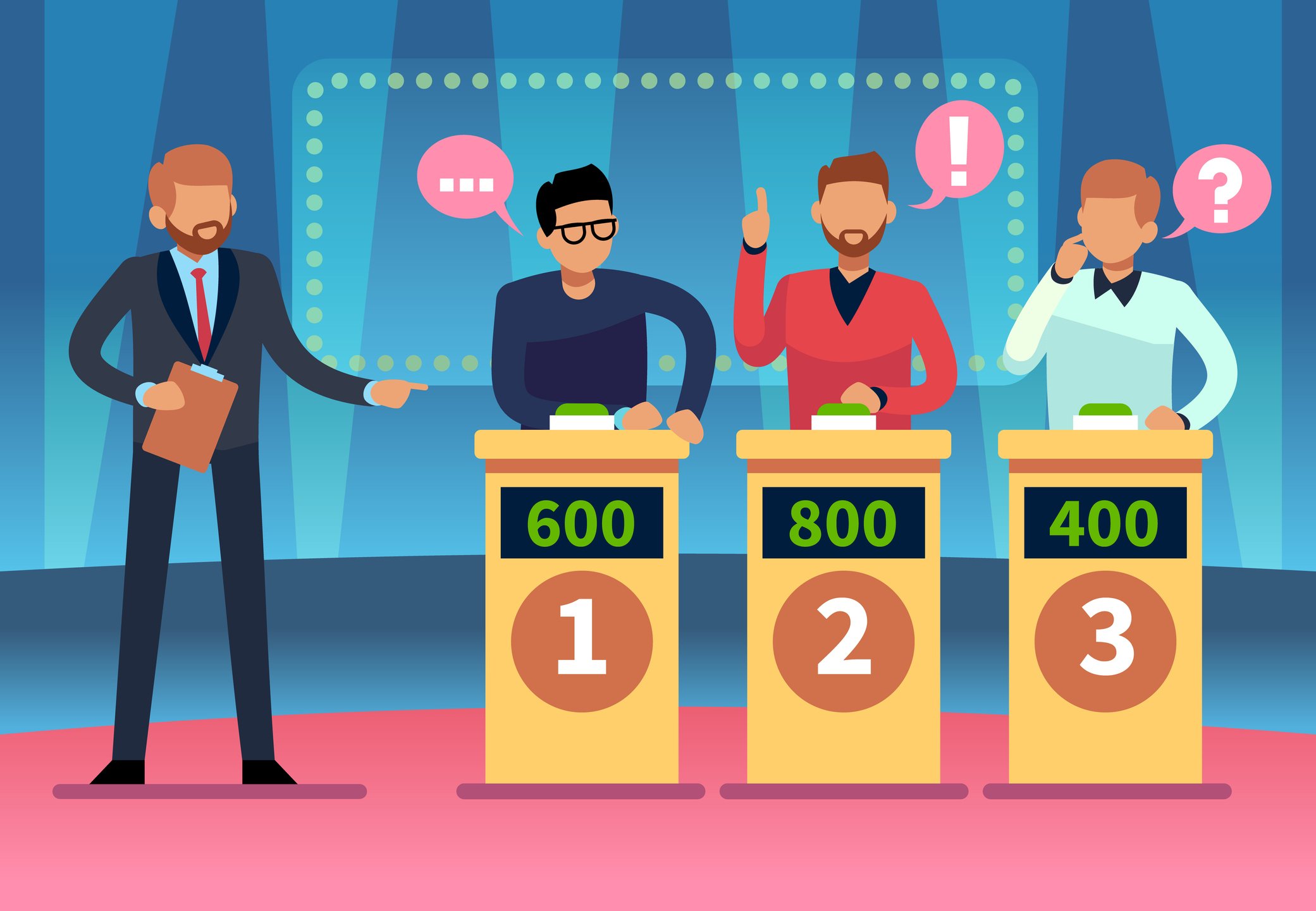 What are many questions? That is correct!
Many students need to borrow to help pay for higher education. But four plus years and thousands of dollars later, what questions should you be asking when approaching repayment? Make a list, spreadsheet, chart, illustration or whatever works best for you and collect the answers to the questions below to formulate a good repayment strategy. Spoiler alert… getting the answers right and winning the bonus round does not get you a repeat appearance in this game! But the cash prize can be significant savings and debt reduction as you repay your student loans.
BALANCES FOR $100
The sum of all loans (Federal & Private) that you accepted while attending college, Inclusive of interest that accumulated while you were in school on loans that offered deferred repayment.
What is the total amount I have to repay once my grace period ends?
Correct!
Remember: Interest will continue to accrue on the principal balance in addition to being added to those loan balances that did not accrue interest while you were attending school.
RATES FOR $200
The finance charge that needs to be repaid in addition to the principal loan amount borrowed that is used to determine your total loan repayment over the term of the loan. Hint: lower is better.
What is an Annual Percentage Rate (APR) ? Sorry, that is Incorrect🙁
What is an Interest Rate? Correct!
As you list out each loan you have taken be sure to note the interest rate and term. You can use
free online calculators
to give you an estimate of what the total cost of the loan with interest will be as well as your monthly payment. Knowing your interest rate will be important before you begin repayment, as you may want to shop for a lower student loan refinance rate as rates could have gone down since you signed for the loan a few years back. When shopping for a refinance loan with the best rate, be sure to compare the Annual Percentage Rate (APR), not the interest rate alone, as the APR includes any required fees in the calculation. Also be sure to note if any of your student loans were taken out with fixed rates versus variable. Variable rates will change whenever the index rate changes which will also change your minimum monthly required payment amount as well as your total amount due.
SERVICERS FOR $300
These organizations are often not who you borrowed your student loans from but the company that will be sending your monthly statements and collecting your money on behalf of the original lender. This is especially true for your federal student loans.
What is a loan servicer? Correct.
Below are resources for you to use to learn who will be servicing your loans. It is important to know who you will be making monthly payments to and what the policies are in regards to acceptable payment methods, due dates, late penalties, and what your options will be if you are having difficulty with on-time payments. Be sure to ask if there are any discounts associated with a particular payment method, e.g., automatic payments from checking or savings, to help you reduce your costs.
For Federal Student Loans:
The following bullet-points are for loans that the U.S Department of Education (ED) owns. To find out who your loan servicer is:
visit your account dashboard

, find the "My Aid" section, and select "View loan servicer details," or

call the Federal Student Aid Information Center (FSAIC) at 1-800-433-3243.
For Private Students Loans: Contact the company that originated the loan to learn whether or not they will be servicing your loan.
REPAYMENT PLANS & OPTIONS FOR $400
One loan that combines one or multiple other loans together so that you only need to make one monthly payment.
What is a consolidation or refinance? Correct!
There are two types of loans that feature the ability to combine multiple prior loans into loan for ease of payments, but they are structured differently.
Federal Consolidation
provides you the option of combining multiple federal student loans only into one loan with a fixed interest rate. The interest rate is calculated using the weighted average of the loans you choose to include in the one consolidation loan. This loan is only available for combining federal student loans and cannot include any private loans.
Refinancing
provides you the option of combining private student loans into one loan with a fixed or variable interest rate. Refinance loans are only offered by private or state-based lenders, so federal benefits are no longer applicable. The interest rates are based on current rates in the industry, so be sure to shop carefully (by comparing APRs) to consider more than just interest rate, as the lowest interest rate may be variable which adds risk of paying more than you might have expected. Also be sure to compare features and benefits, as well as flexibility of repayment terms to best fit your budget.
RISLA's refinance program
may be a good place to start your search.
BONUS ROUND - CREDIT
This is the most important factor used to calculate your credit score.
What is Payment History? Correct!
When it's time to repay your loans, your repayment strategy is key to maximize your credit score. A higher credit score indicates to lenders that you are a lower risk, allowing you to qualify for lower interest rates and/or higher loan amounts. Making at least minimum payments on time, every month over time will increase your credit score. Missing just one payment can have a negative impact on your score. Having a consistent repayment strategy will potentially save you thousands of dollars over time.
In conclusion, remember that your repayment strategy today may not be the best strategy for you 6 months to a year from now. It's a good practice to review your repayment options on a regular basis and whenever your financial situation changes to keep you on the right track.