People choose to volunteer for a multitude of reasons. For some, it gives them a chance to give back to the community or improve the lives of people around them. But others volunteer because they are looking to gain skills and connect with like-minded people. Regardless of the reason, volunteering can do more for you than you may realize.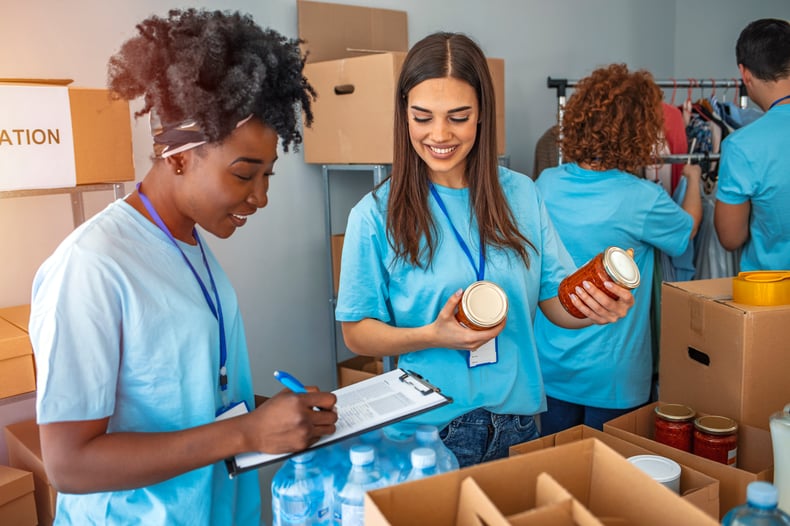 Gain confidence
There are so many benefits to volunteering other than just feeling good about the work you are doing to help others. Many people who volunteer on a regular basis feel as though they have better job opportunities than those who do not. By including volunteer experience on your resume, you demonstrate to employers that you are civic-minded and are open to working on a team. Employers are attracted to this trait and it has become a huge asset in the workplace. With these attributes, you can feel confident that you have the necessary skill set to complete day-to-day tasks in your field.
Network
We can not stress enough how important it is to network! By increasing your social engagement in the community, you never know who you may be working next to. It may be someone who owns an organization looking to fill a position that you are qualified to fill. Or it may be someone who can connect you to your dream job. Make small talk and learn more about the person: who knows - it may be well worth your while!
Learn new skills
In our opinion, it's never too late to learn a new skill or develop a new hobby. Many people become passionate about activities as they get older and you probably will too! By volunteering it could open the door to a new learning opportunity that you may not have previously considered or thought you were capable of doing. Something as simple as volunteering could potentially turn into a lifelong career.
Healthy benefits
Volunteering has the ability to transform not only your mental health but physical health as well. If you are spending more time than you like indoors, finding time to exercise is difficult. Maybe your school and work hours don't correspond with the local gym hours or by the time you get home, it's dark outside. If you choose to volunteer at a local YMCA, Boys and Girls Club, or recreational program, you will definitely be able to get your steps in for the day and be on your way to a healthier lifestyle! Keep in mind that just one persons' actions has the ability to create a butterfly effect.
Volunteering might be a good route to take if you have free time, are in between jobs, or simply enjoy helping and serving others. If you are inclined to volunteer, do a quick online search of opportunities in your area. Almost any soup kitchen or recreational program will kindly accept a volunteer's help. Also check with your Student Activities staff at school as there may be some group volunteer activities you can do with some friends.
There could also be opportunities to volunteer your time as an intern at a local business. Check in with your Career Services office for possible businesses looking for students like you.