The college selection process can be a little (a lot!) overwhelming. Narrowing down thousands of schools into a list of 4-8 that you will apply to is no easy task. As a first step, you can use an online tool to identify colleges that meet your minimum college selection criteria. This may mean making sure they offer your major (or a wide variety of them if you are undecided), that the school has certain activities you are passionate about, or that it is in a specific geographic location.
Once you have a list of schools that appear to be a match - and it may be a long list - start visiting campuses. Take advantage of your time there! Go on admissions tours, sit in on financial aid sessions, and speak with students, staff and faculty. Sit back and take it all in, but we also recommend you ask questions - lots of them! Here are some tips to get you started.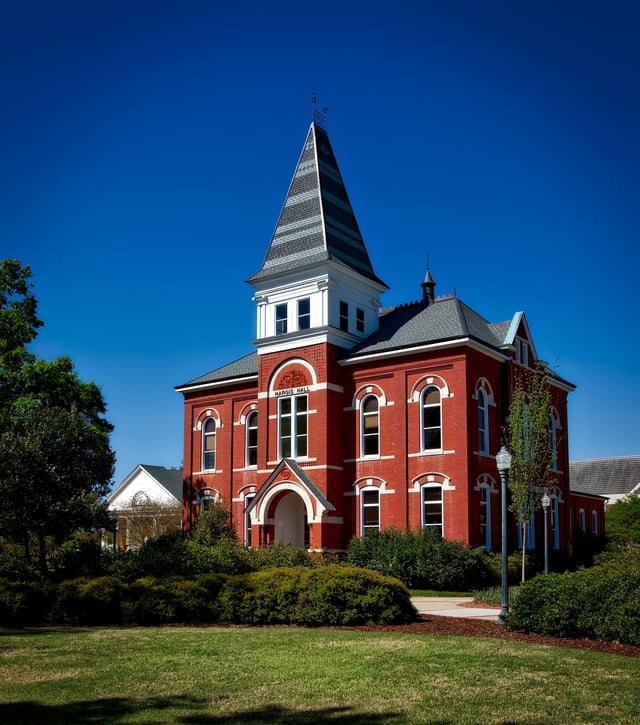 Hop Aboard a Campus Tour
Your best bet is to plan in advance, letting your parents and guidance counselor know exactly what you're thinking and feeling, and contacting the admissions offices of schools that you're really interested in visiting. Call ahead of time and reserve your spot to take a tour of the campus with a friend or family member.
Before your campus visits, get yourself organized and prepare a list of questions to bring along. Your guide should be able to tell you what the average class size is for freshman as well as the student-to-faculty ratio at the college. This information is helpful to know because it gives you insight into the kinds of personalized attention (or tutoring opportunities) you can expect.
Depending on your needs and desires, you could also ask your tour guide about study abroad opportunities. Studying in a foreign country for a semester really has a lot of benefits worth exploring, including: bolstering your global awareness, rounding out your life experiences and academic learning, and exposing you to another language and foreign culture.
Ask more basic questions too. Make sure to know how many students graduate within the allotted four years, how many require 5 or more years, and how many transfer or fail to graduate from that institution.
A tour is also a great opportunity to delve into questions you can't find answers to on the college website, like "what do you like most and least about the college?" and "what kind of students are happiest at this school?" and "what role does Greek life play in campus culture?"
After your tour, you might want to drop by the financial aid office to talk with a counselor there if you have lingering questions about paying for your degree. Although it might be slightly uncomfortable to ask, inquire about the average college debt students leave with, what percentage of tuition financial aid covers (on average), and about any summer internship or job placement opportunities.
Shadow Classes and Talk to Professors
If you know the field that you're interested in going into, or simply the major that you tentatively want to explore, ask about setting up a meeting with a faculty member in that department and/or arrange to sit in on a class.
Participating in a class that strikes you as interesting is an excellent way to get a hands-on feel for the class sizes and course format (lecture versus seminar) that you're likely to encounter while enrolled at that college. Scheduling all of this in advance is helpful because you can get the professor's permission to sit in the back of class and ask questions. It's not unusual for professors to block off an hour after a class during which they get follow-up questions from their students. If you plan ahead, you might get the chance to talk to the professor during that window.
You might consider asking your future professors in the department about the possibility for research as an undergrad. Research experience can be useful to have on your curriculum vitae if you're thinking about grad school later on down the road. Also inquire about honors programs in the department, and whether classes have any teaching assistants or tutors and, if so, in what ways do they facilitate learning.
It never hurts to plan ahead...and that initiative shows professors that you're taking your studies seriously from day 1...before day 1!
Quirky or Overlooked Questions to Ask
So, after you've shadowed a class and taken a campus tour, you have a much richer idea than most incoming students (and maybe some freshman...) about what campus life is like.
A lot of schools have programs that allow you to stay on campus overnight which can give you an even better idea of what it is like to be a student at that college. Take advantage if you can! If you have the opportunity to roam around campus on your own or stay with an existing student, make sure to capitalize on that! Ask current students on campus how they spend their time on the weekends, what activities and clubs are most prominent on campus (and least) and how athletics affect campus culture. Ask about dining halls, dorms and libraries. That'll give you a real day-in-the-life feel for the journey ahead. But remember, above all, the reason you are going to college is to learn so never overlook academics!
Still not sure how to move forward with college planning? Our guide can help lead you down the path, and provide helpful insights on how to select the college of your dreams.