As we get further into the summer, it's time to start thinking about moving into college. For some, it might only be a month away, and for others, it may be more like a month and a half! Regardless of your move in date, you've probably already been coordinating with your roommate(s) how you want to decorate your dorm room. When it comes time to purchase dorm decor, it can leave your wallet feeling a little thin. Lucky for you we've come up with creative ways to design your dorm room on a budget. If you're looking for some design inspo, you have come to the right place!
Removable Wallpaper and Washi Tape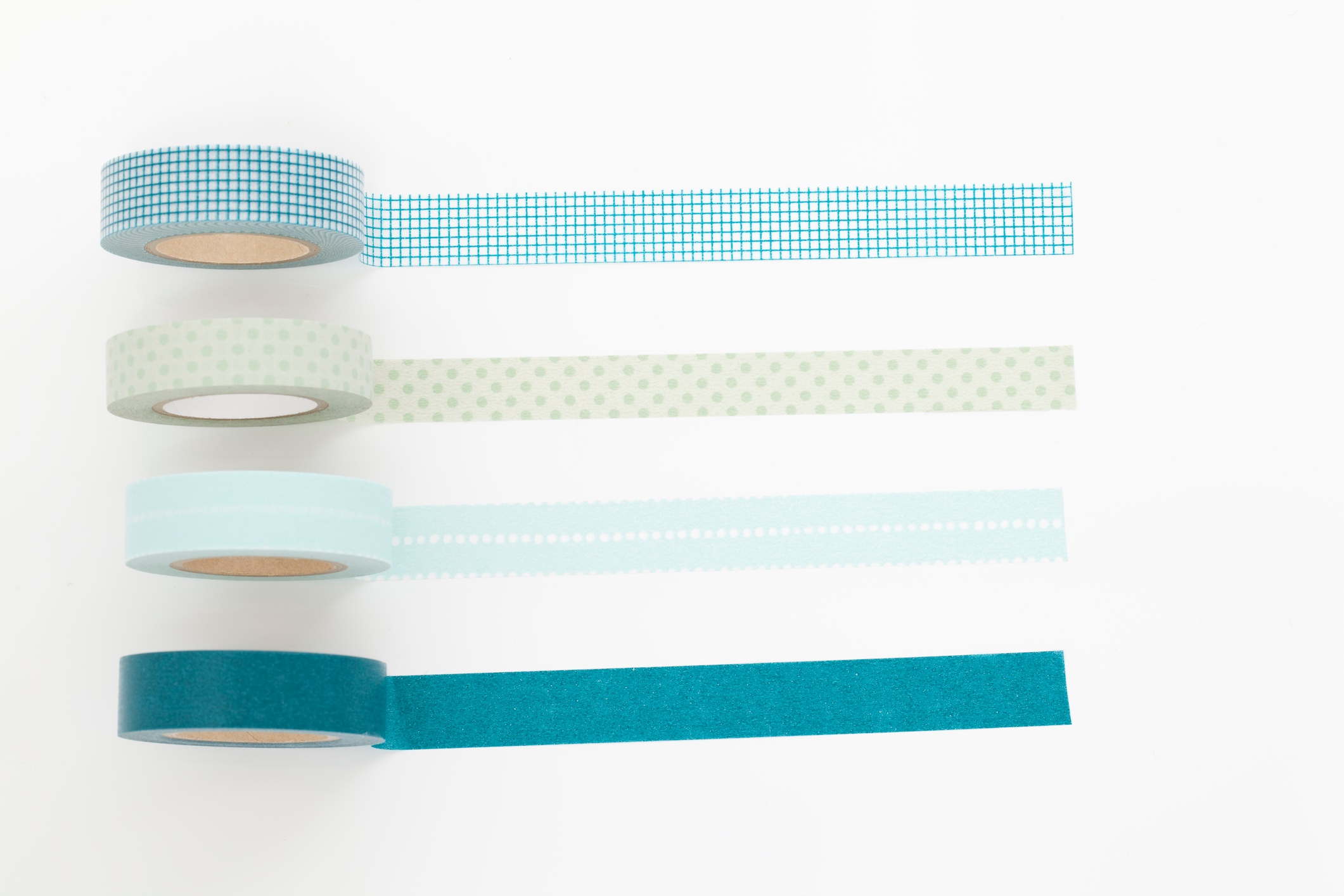 When you first walk into your dorm room, it likely will look like a hospital room: bare walls and boring furniture. Use removable wallpaper to decorate surfaces like your desk and wall! This is a non-invasive way to bring in some color and let your personality shine through. You will be living in this room for the next 9 months, so you should make it feel like home! Washi tape is another good alternative for geometric decor. Consider using it on your mini fridge or door! Washi tape gives you the freedom to make fun patterns with no mess! Removable wallpaper and Washi Tape can be found at Amazon, Target, and pretty much any store with home decor items.
5 DIY Headboard Ideas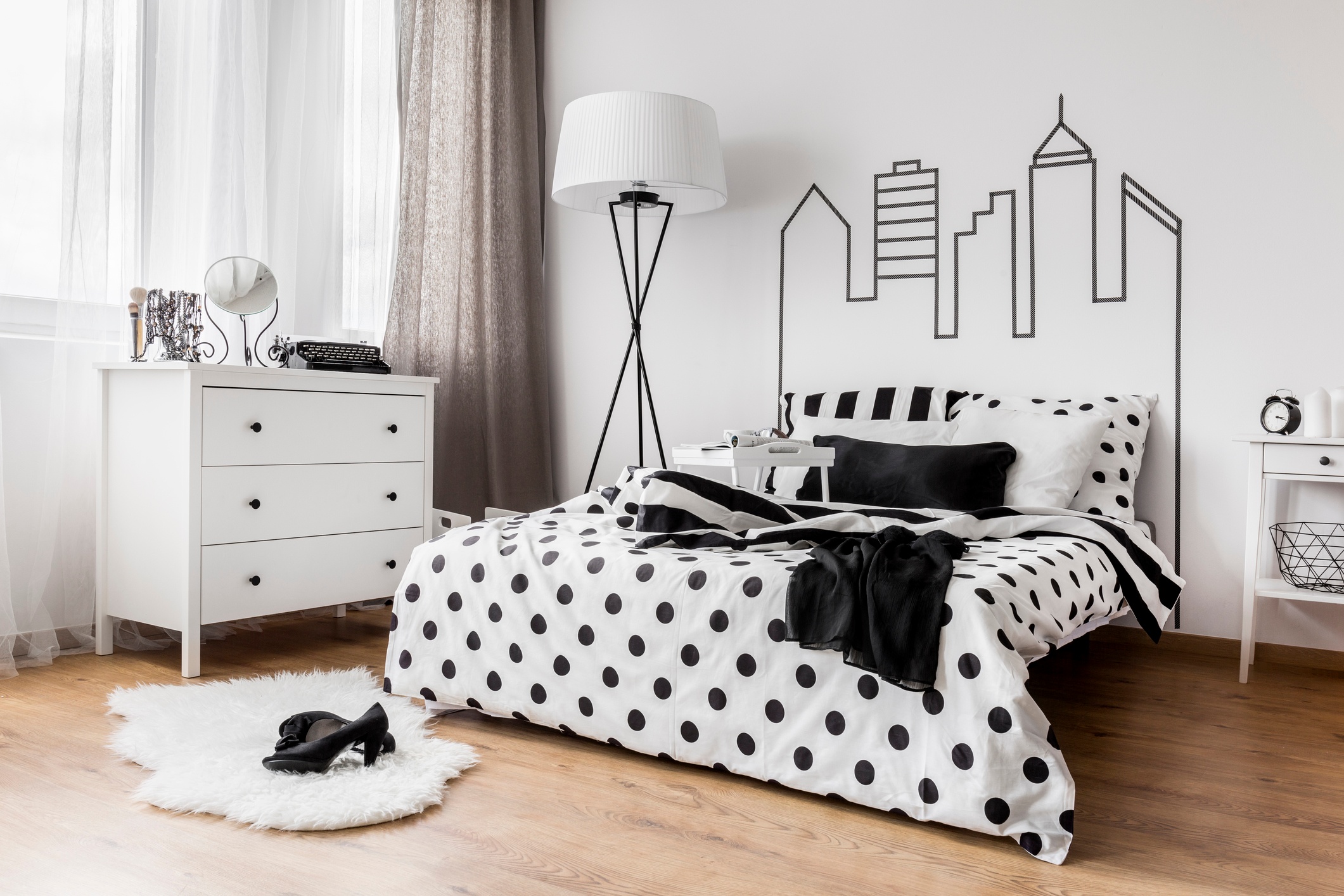 Adding a fun headboard is a great way you can dress up your room! We've come up with a few DIY headboard projects for you to try, and no, they don't all include upholstery!
Scrapbook paper. It doesn't get much easier than this! Grab 6 pieces of your favorite scrapbook paper and apply them directly to your wall over your bed. Construct the pieces in a 3x2 grid for the appearance of a true headboard! If you get tired of your headboard you can take it down and replace it in no time! Just make sure you aren't violating fire code restrictions.

Vinyl wall decals. Look for decals that look like your dream headboard. There are so many shapes and sizes available; you're bound to find one you love! You can find these on Etsy, Wayfair, or Dormify.

Bookshelf. Are you a bookworm that has an extra bookshelf hanging around? Place your bed in front of your bookshelf, and voila, you have a brand new headboard! Just be sure it is secured so you don't have a falling book zone above you. Fill it with your favorite books and line the shelves with photos, plants, and knick-knacks.

Canvas. Do you have a favorite piece of artwork that you want to bring to college? Why not use this as your headboard? Or, if you don't have one, cover a plain piece of canvas with any fabric of your choice and hang it.

Chalkboard. We love that this is totally customizable! Leave inspirational quotes or drawings for your roommate(s), or better yet, let your roommate(s) draw on your headboard for you! When you want a fresh look, all you have to do is erase! Bring along chalkboard markers to limit the dust.
Potted Plants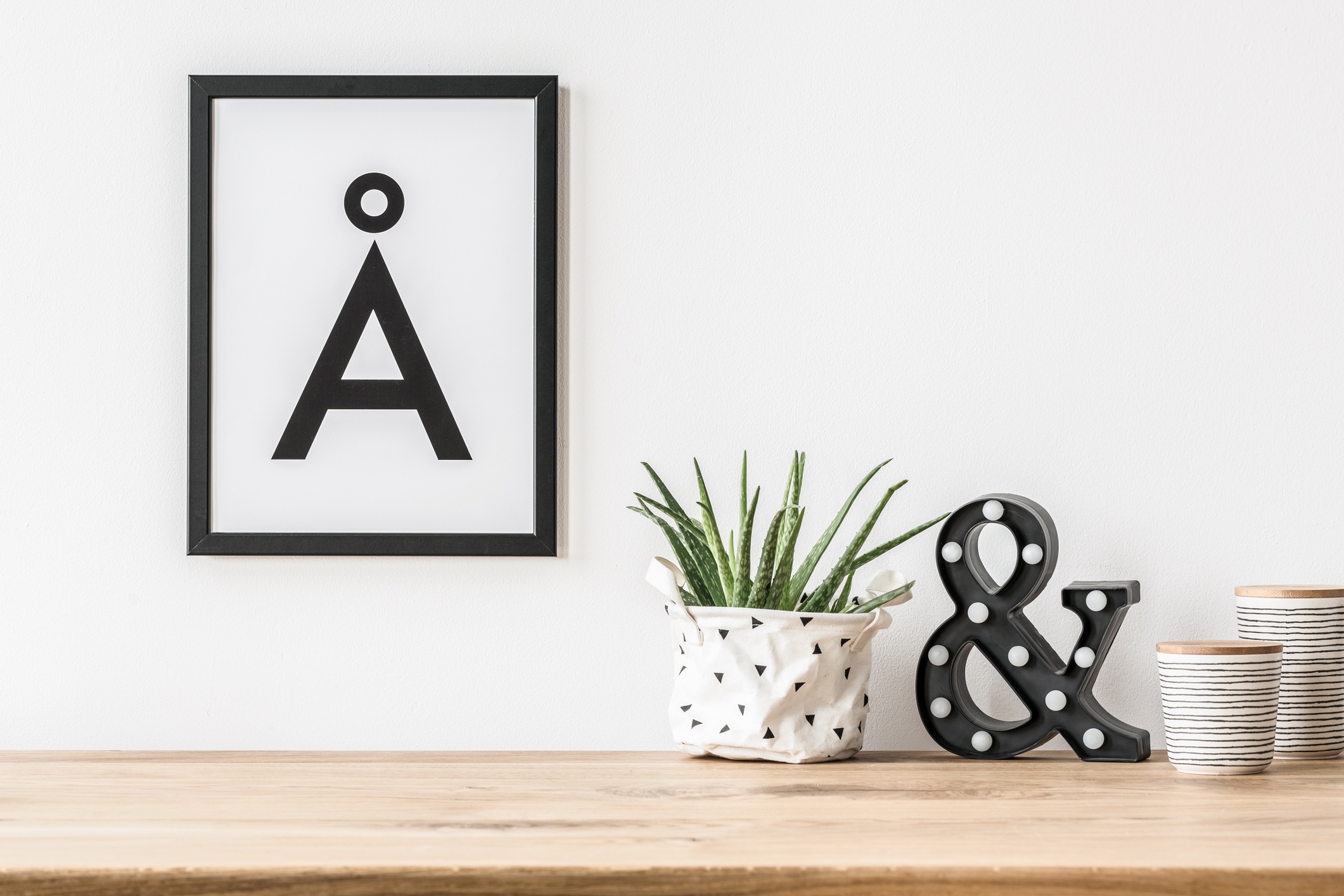 Head to your closest dollar store, Job Lot, or hardware store and get your hands on some simple terracotta pots, potting soil, and paint. Paint or dip them in your theme colors and plant low-maintenance plants like succulents or cacti in them. (Don't forget to put them on a window sill where there is sun and water sparingly!) Fun fact: house plants serve a dual purpose: not only do they give your dorm some life, but they also purify the air!
Photo Collages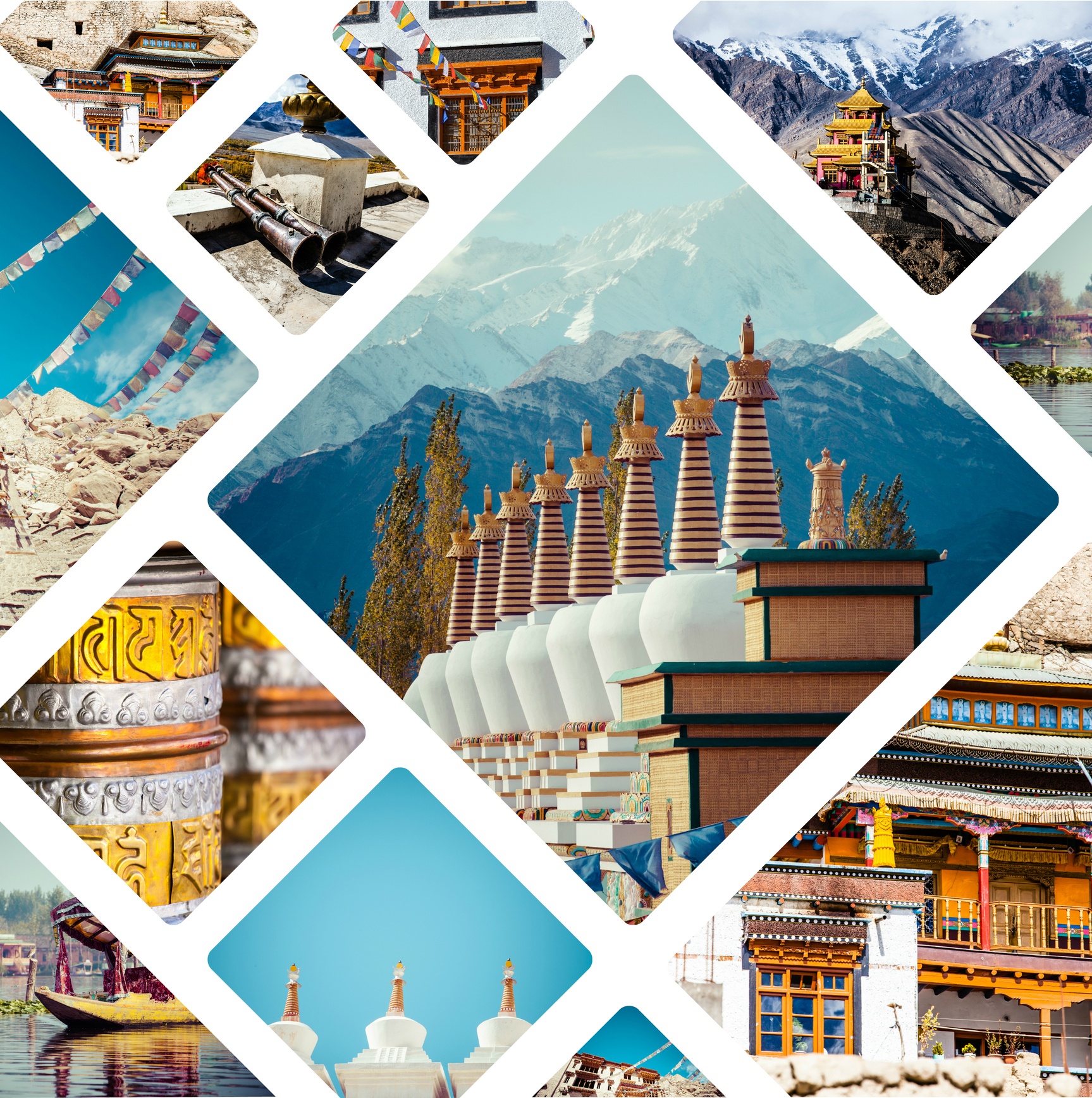 There are so many ways you can arrange photos on your wall. One of the best ways to display your photos is with twine and clothes pins. This allows for easy photo changes! Not your style? What about photo collages in the shape of a heart or anchor? You can do this at home in a large frame before move-in day or wait until you arrive on campus and use wall putty and adhere it to your dorm room wall in your desired shape or pattern. Take a little piece of your friends and family, and bring them to college with you! Pinterest has a ton of inspiration to liven up your dorm room walls.
Rugs & Pillows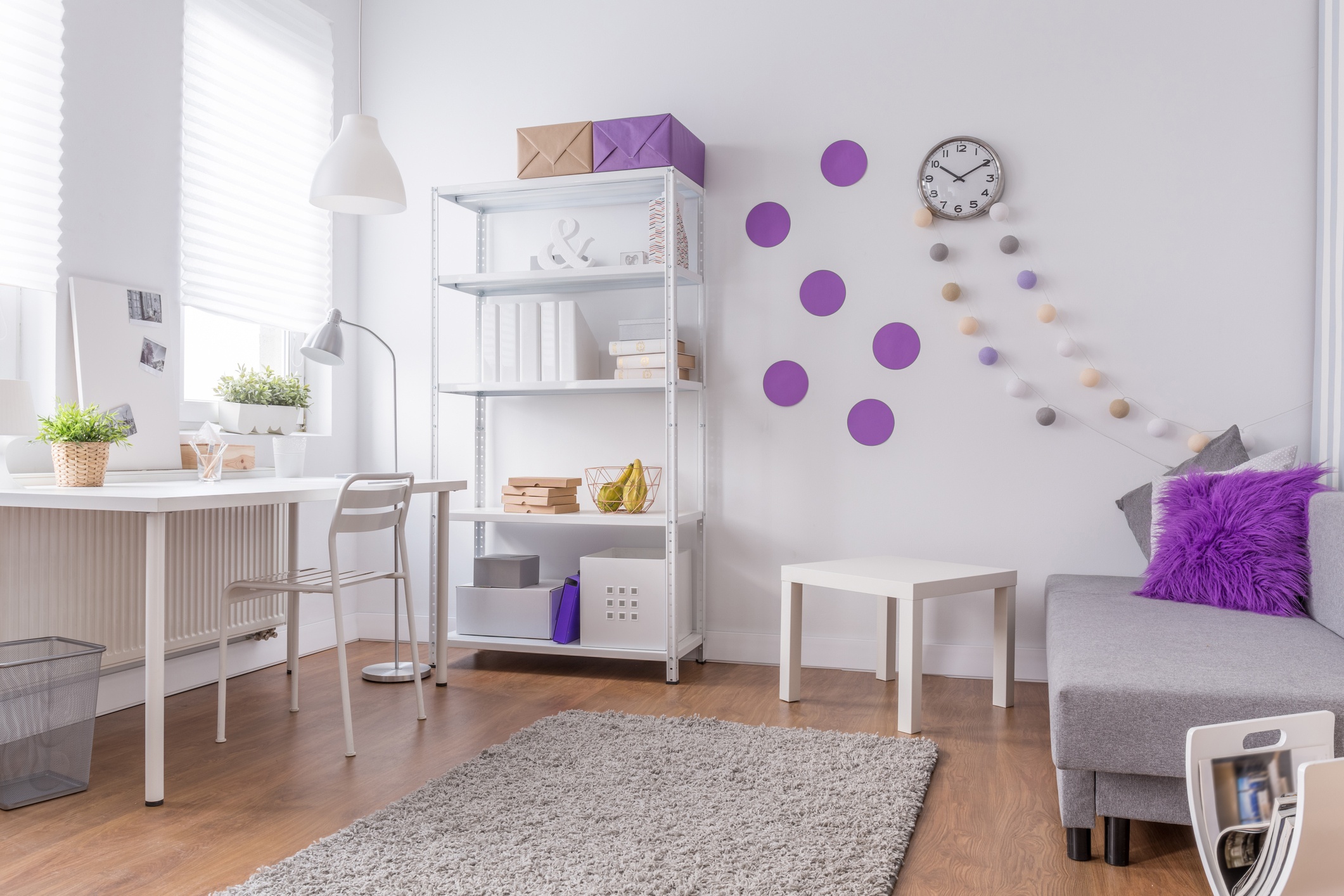 This is an easy way to transform your room without a lot of effort. Replace your rug or layer them up! Play with different textures and colors. Depending on how big your room is, a 5"x6" or 8"x10" rug should be sufficient! Change your decor simply by swapping out your pillows! Switch the color, style, pattern, or all three! Target, Home Goods, and H&M Home have some good options!
Re-Purpose & Dual-Purpose Items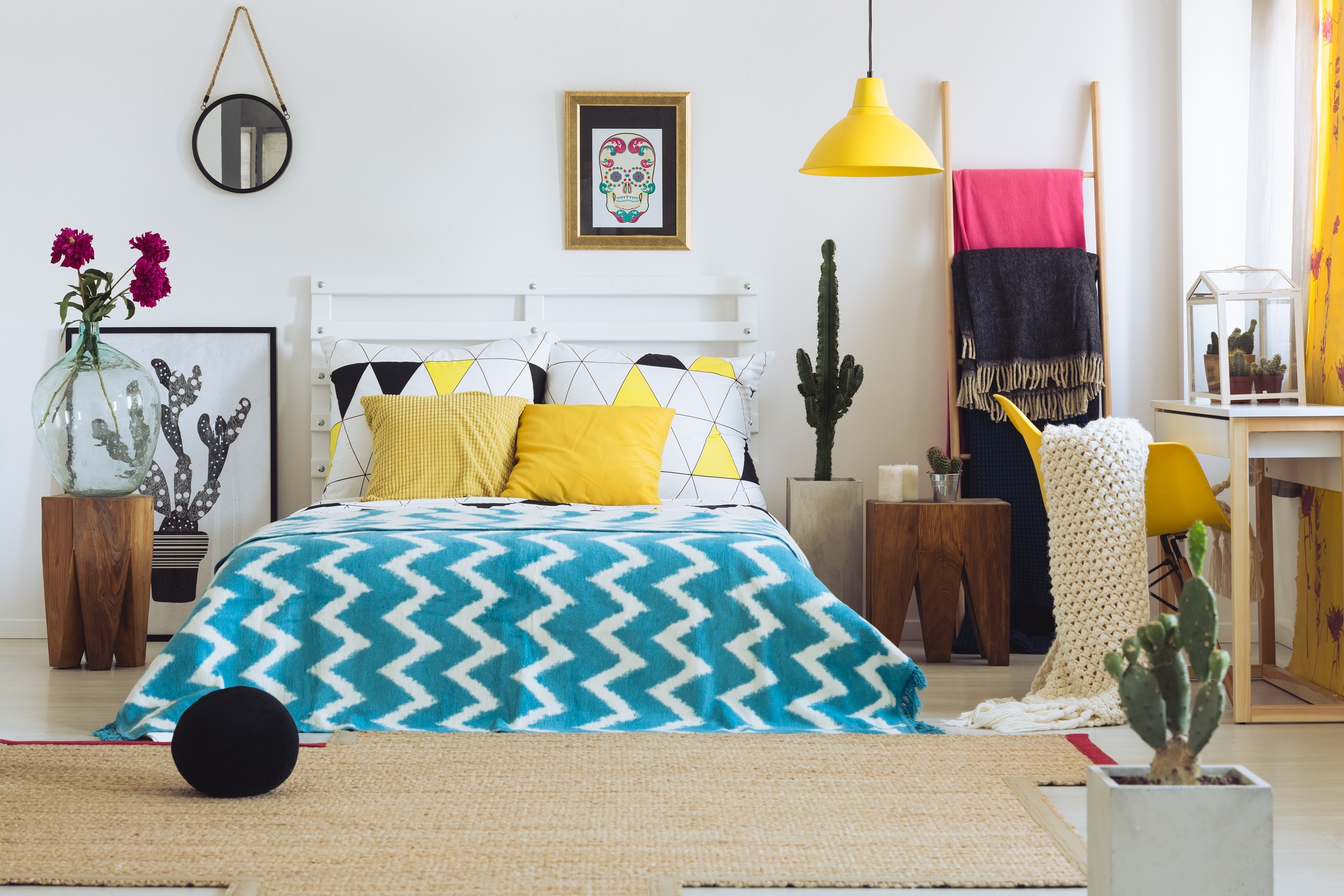 One of the keys to saving space and money in college is using items for dual-purpose or re-purposing items you already have. For example, ottomans can be used for extra seating and storage! When not in use, store under a desk or place in the corner to save floor space.
Consider a rolling storage cart to store school supplies or other personal items. This cart can also serve as a nightstand next to your bed.

If you're an avid tea drinker, bring a teapot to college. When you're not steeping tea, you can water your plants.

Re-purpose a ladder from your basement for your dorm room. When not in use, store the ladder against the wall and use it as a blanket ladder. Blanket ladders are a good way to keep the clutter minimal and the style on point.
Space is sacred in a dorm room, so make the most of your room with one of our dual-purpose suggestions! Happy dorm room designing!