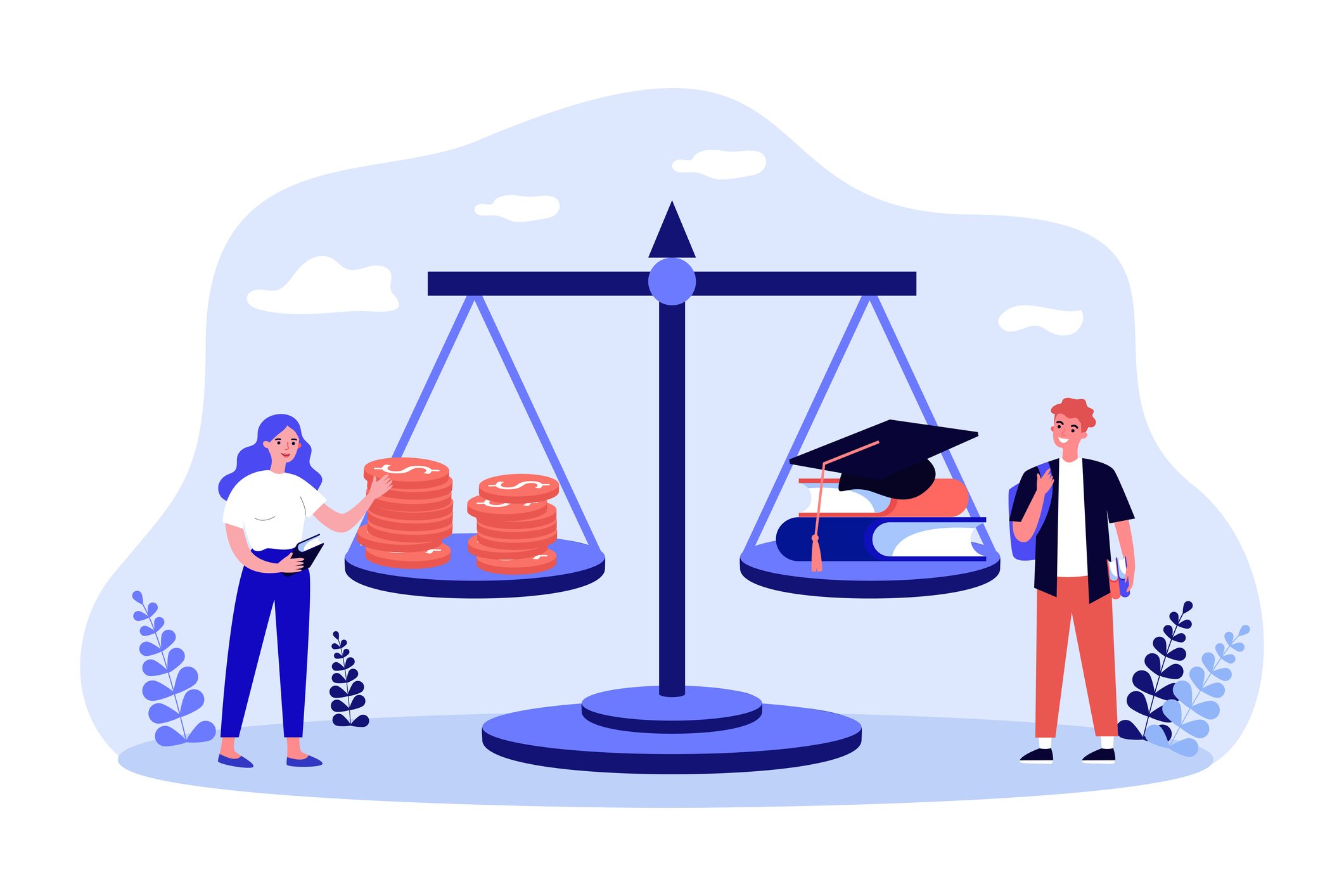 Caution, but why?
Many students and families use their school financial aid award offers as one of the final deciding factors for which school they will choose to attend. If finances are helping to form your final decision on which college to attend, be sure you are reviewing your financial aid offers carefully and not just looking at the bottom line, which could be missing something.
To the disappointment of many, financial aid award offers are not all presented in the same format, and vary on what information is included. There are federal recommendations on what should be included, but a recommendation is not a requirement and therefore, you may receive varying presentations of aid offers from schools you applied to and you may need to dissect and reassemble these into an apples to apples comparison.
Where do you start?
Cost of Attendance: Start by making sure all costs are listed so that your net balance is not underestimated and there are no surprises when you you get your final bill. Check the line items in cost of attendance for: tuition and fees; room and board; books and supplies; transportation; and other education costs. The last three costs on this list tend to be presented inconsistently, so you should inquire and be sure to add them in yourself if you find them missing.
Expected Family Contribution: Check to be sure this amount matches what was provided to you upon completion of your FAFSA, and any other forms used by a particular school such as the CSS Profile.
Scholarships & Grants: Be sure that all you have been awarded has been listed. In many cases, there may be some private scholarships that you applied for that were not awarded at the time your school's aid offer was generated. You can subtract private scholarships to reduce what that net balance will total.
Veterans Benefits: If you are entitled to benefits from the Veterans Administration, be sure the financial aid office is aware of those and deducts those from your total before your tuition bill is due.
What's next to review?
Loan Options: Traditionally, only federal loans are specifically listed on your aid offer. Remember these are offered, you do not have to accept these, but if you would like to accept these, you must formerly do so via the financial aid portal or in some cases return your acceptance via the mail. Until you officially accept these loans, they will not be applied and deducted from your outstanding balance. If you need to borrow for college, it is always wise to borrow first from the Federal Direct Lending Program to receive the lowest interest rates and unique benefits such as the student not needing a cosigner. Be sure to understand that these are loans and will be required to be paid back with interest six months after the student leaves school.
Additional Payment Options: Federal loans have many benefits, but they also have maximum annual loan limits and may not cover the entire net price to attend that school. That is when additional payment options should be considered. Those options can include:
Other Military or National Service Benefits, if eligible

Lump sum payments from 529, or bank savings accounts

Tuition payment plans offered by the institution

Parent PLUS loan, which is a federal program in which parents can apply

Non-Federal Private loans from a non-profit lender, such as RISLA or for profit banks and lending organizations. These loans require a credit check.
Apples to Apples Comparisons to Get to Your Final Decision
Be sure that you are comparing all of your financial aid offers carefully to find the best financial fit for the school that will best suit you!
Using our college costs worksheet, can help with capturing all the information presented in your financial aid offer to get the complete picture before making your final decision and sending in that deposit.
If you are considering borrowing to meet your college costs, download our free Borrowing for College Guide for tips on how to borrow responsibly.