Many students and families cannot write out just one check in order to pay the tuition bill in full for each college semester. If that's the case, you may want to try satisfying that bill with smaller amounts from various sources to give you a sustainable and repeatable strategy for each semester going forward to pay for college, while also trying to reduce long term debt.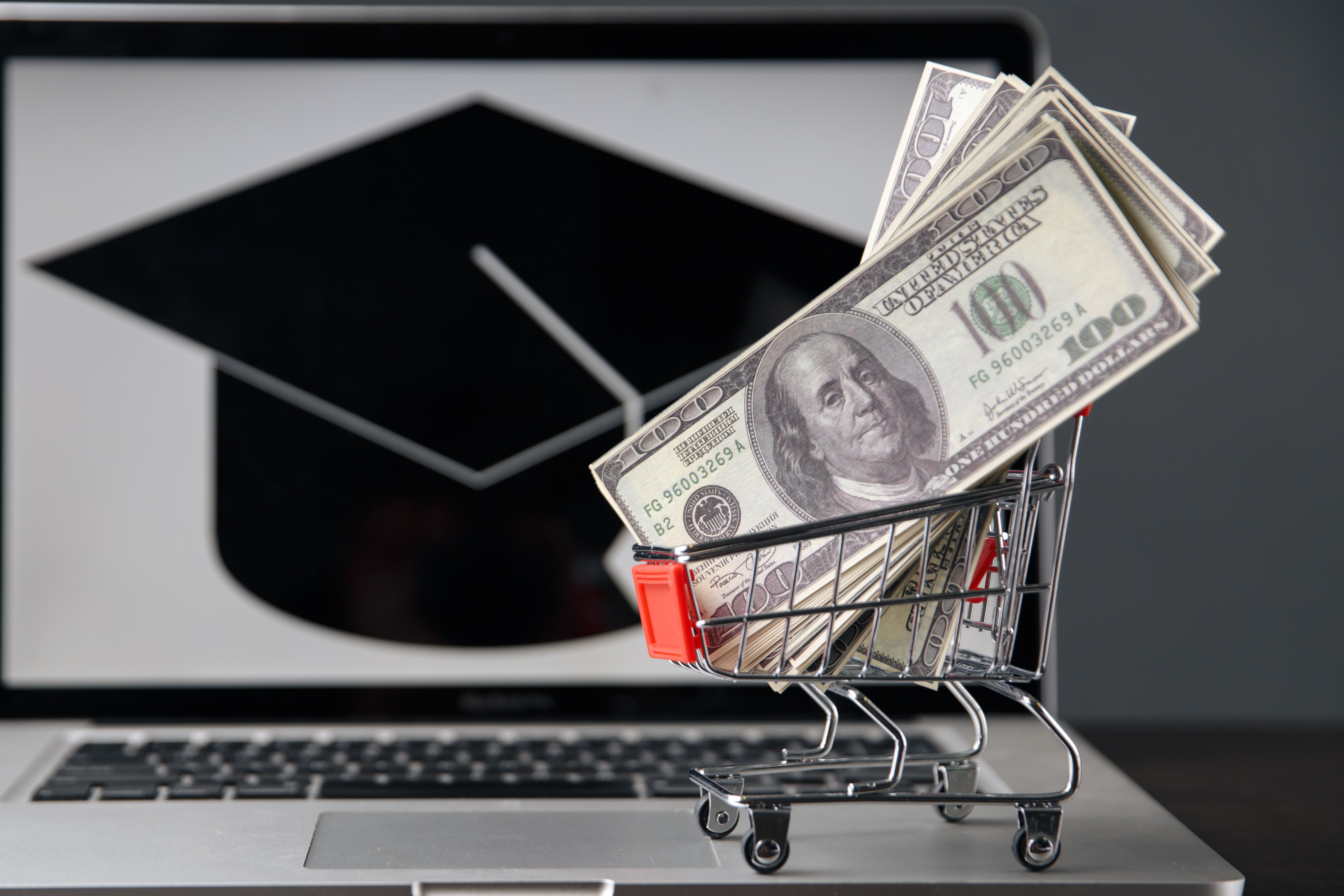 Gift Aid.

Make sure that school aid, such as merit awards or grants, as well as federal aid, such as Pell grants and work study, were all applied correctly.

Also don't stop searching for those scholarships. RISLA's Knowledge for College Scholarship is available to apply for year-round and there are various submission due dates for scholarships still listed at RIScholarships.org.
Note:

Most tuition bills only apply to one semester, not the full school year. So if it looks like only half of your aid was applied, that's because the next half will be on your next semester's statement. But all sources of aid should be listed.
Cash Savings:

What can you apply to this semester's bill from cash savings? Any amount such as a partial withdrawal from a 529 plan, student savings account, parent savings account, or monetary high school graduation gifts will make an impact. Even if it is a small amount, it will help to reduce the loan amount needed, which needs to be repaid with interest.
Federal Loans. If you accepted as part of your aid package either the subsidized or unsubsidized direct federal loan, you should see this applied to your bill as a credit or pending aid credit. Again, you will only see half the amount per semester. If you did not accept federal loans as part of your aid package, check with your financial aid department to see if you can still apply for a federal loan. Traditionally federal loans have the lowest fixed rates and best student borrower benefits, which include not requiring a cosigner. Be sure that a FAFSA has been completed if you want to apply for the federal loans.



Tuition Payment Plans. Determine if you have any monthly income available to help pay college costs. Most colleges offer a payment plan that allows you to spread out the cost of tuition over the course of a school year. Typically, a payment plan administrator charges a one-time enrollment fee. Be aware that making late payments can result in high fees. Contact the college Bursar's Office or Financial Aid Office to get information regarding payment plans. Once again, any amount, even small, can reduce borrowing need, lessening the debt to repay after graduation.



Federal PLUS Loans. The Parent Loan for Undergraduate Students is also a federal loan program that may or may not have been listed on your financial aid award letter. This loan is secured by parents only (student not obligated on the loan). Rates vary each year and there is an origination fee associated with this loan. Be sure to shop carefully when considering a PLUS loan along with any other private loan options for the best rates and loan benefits.
Private Loans. Private loans are available through private lenders, banks and state-based agencies for students and parents. Program rates and fees can vary widely based on the individual lender, program and borrower. Variable rate loans may seem enticing. But you must assess whether or not you will be able to afford a higher monthly payment if rates increase prior to paying off your loan. Fixed rate private loan programs are available and may also have credit-based pricing. Unless you have some of the best credit scores out there, keep in mind you may not qualify for that lowest advertised rate. To learn more about rates and programs offered by RISLA visit risla.com/student-loans.
If you do decide you need to borrow, make sure you understand how much the loan will really cost you. What you repay is not only the amount you borrow, but also interest and fees. If you borrow a state-based or private student loan, you will receive a set of disclosures at the time of application that will give you information on all rates, fees and will display the total cost of the loan. Federal student loans are not subject to the same disclosure requirements but you can get an idea of your total costs by comparing rates and fees, as well as looking at your final loan disclosures. Also be sure to understand all of the loan benefits, from deferment to income-based repayment to loan forgiveness before committing to any loan.
If you would like additional information about your options to pay your tuition bill, schedule a free appointment today with one of our experts at the College Planning Center.