College planning is stressful. It's hard to decide where to apply, you want to make sure your application is just perfect, and you may even have to meet face-to-face with a college representative for an admissions interview.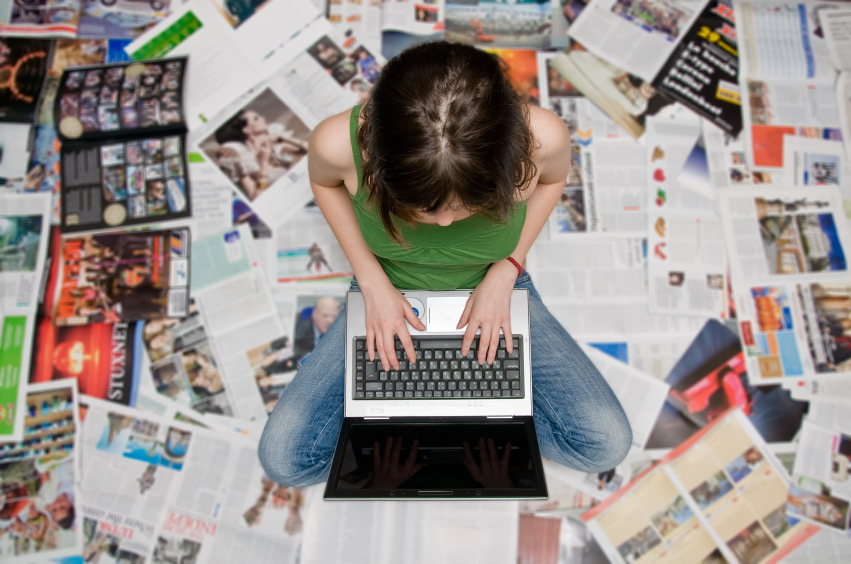 But nothing seems to get high school seniors in as much of a frenzy as the college essay.
The college essay is a big part of your application. It is your one and maybe only chance to show the admissions team your personality, how you will fit into the campus culture, and what makes you unique. To top it off, there are so many ways to approach your college essay. Do you want to write about a big accomplishment? A struggle? An experience or a failure?
There are definitely some common themes to college essays. Admissions officers are used to that. The idea is that even if you are writing about something that others may be writing about, you need to do it in your own voice and cite specific examples in your life that gives your story substance.
Following these nine tips will help you get your college essay off to a great start:
1. Brainstorm as much as you write.
Don't pick up a pen (or computer, more likely!) until you have really thought about what you want to tell the college about yourself. Having trouble coming up with something? Talk to people about like trusted school advisors, close friends and your family, and ask them what they think is your greatest personality trait.
2. Choose a theme.
Don't try to cover everything about yourself in your college essay. Don't re-create a list of your activities and accomplishments - that is already in your college application. Think about your best personal trait, your interests, values and goals. Focus on one of these qualities and make it the theme of your essay
2. Use imagery and examples.
Not everyone is a professional-quality writer, but adding examples and imagery to your story will help put the reader in your shoes. Instead of saying, "it was a great day," describe what about it was a great - "the day was filled with energy, cheer and crisp fall leaves." Be vivid.
3. Be genuine.
Never, ever, ever, let anyone else write your essay for you. Be yourself, let your personality shine and be authentic. Tell an honest account of your story.
4. Let it flow.
Disregard grammar, vocabulary, and structure when writing your first draft (but only your first draft!). Instead, let your ideas flow naturally. Jot down everything you can think of that helps demonstrate your point. Later, you can go back and edit to make sure your essay is clearly communicated, properly punctuated, and filled with flowing prose.
5. Edit and proofread, edit and proofread.
Once you have your ideas and thoughts on paper, now is the time to edit, proofread, edit, proofread, edit, and proofread. Get the point? Read your essay more times than you think you need to. Think about the structure of every sentence. Could it be phrased in a better way? Run spell check, grammar check, and have others read it looking for errors.
6. Be clear, concise, and direct.
Stick within the limits outlined on your college application. If there is no specific limit, keep your essay around 500 words. Make sure every word counts, get to your point right away, and leave out information that isn't relevant. Remember, admissions officers have to read stacks of these, and you don't want to frustrate them by submitting an epic essay.
7. Give it structure.
Make sure you have a clear introduction, body, and closing to your essay. Make the theme of your essay clear in the introduction and reiterate it in your closing.
8. Accentuate the positive.
Students often choose to write about painful experiences. That's okay, but remember to accentuate what you gained from that experience.
9. Get feedback.
Have others read your essay. Ask them what they learned about you from the essay. Did you get your point across? If not, rethink your examples and make some edits.
Want some other great college planning tips? Download the College Planning Guide and sign up for emails guiding you through the whole process.