Ahh... Winter. The best time of year to use the slow cooker, eat soups, and make comfort foods that remind you of home! These meals are budget friendly and are simple for college students and recent grads to prepare. As a recent graduate and current graduate student myself I know how difficult it is to resist the urge of eating out. Between a full-time job and class, I want to grab and go, but my budget just simply doesn't allow for me to eat out 7 days a week.
I've learned to make foods that reheat well and takes limited time to prepare. I currently keep all my recipes organized in a binder. On Sunday evenings I go through my binder and choose what I want to make for the week. By meal planning, I save time and money at the grocery store and resist those impulse purchases. I've compiled a list of eight of my favorite meals for college students!
Broccoli Cheddar Soup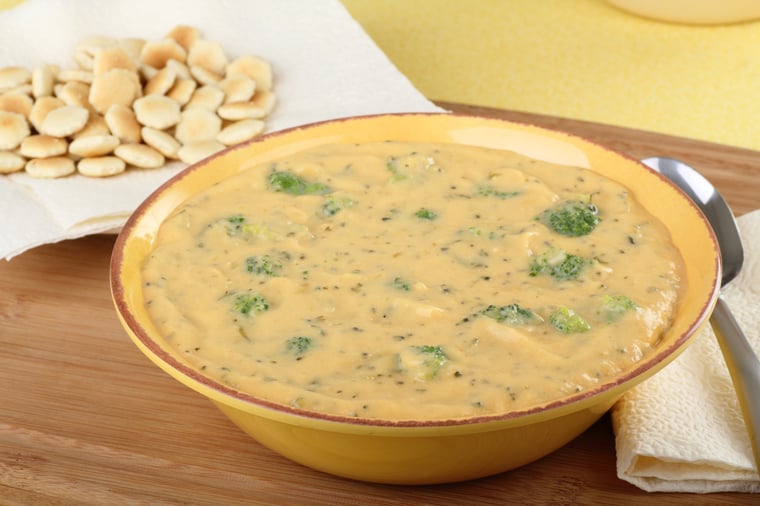 Let's start off the winter with some broccoli cheddar soup. This recipe only has 5 ingredients and yes, I did say 5! This is one of the easiest recipes you'll probably come across. Saute the garlic and then add in the broccoli, heavy cream, and chicken broth into a pot. Once the broccoli is tender, add in the cheddar cheese and stir until all the cheese is melted. Dinner is done in 20 minutes and costs about $5 to make!
Chicken Parmesan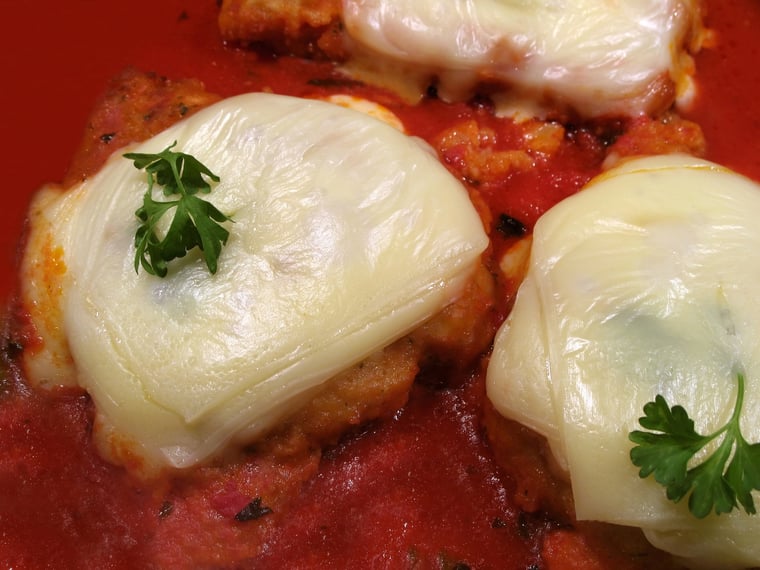 Growing up, one dish I always had on our table for Sunday night dinner was chicken parmigiana. A super simple dish that you can make in minutes. Bread the chicken, fry or bake it, top with sauce and cheese and put in the oven until the cheese is melted. Serve with pasta and salad on the side! This is a dish that will never steer you wrong. Prepare this dish for $7.
Spinach & Artichoke Grilled Cheese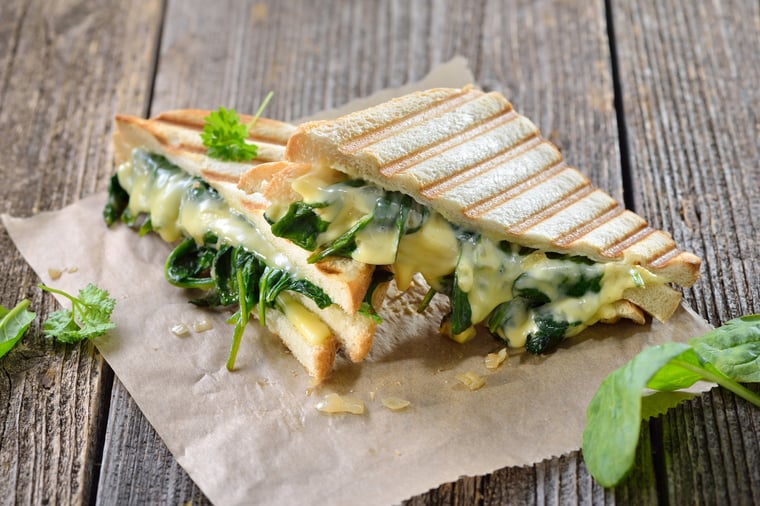 Who doesn't love a grilled cheese with a side of soup on a cold, snowy night? Why not amp up your traditional grilled cheese recipe by adding in some spinach and artichoke hearts?! This recipe makes 2 servings and will cost you less than $6 for 2 sandwiches!
Ground Turkey Tacos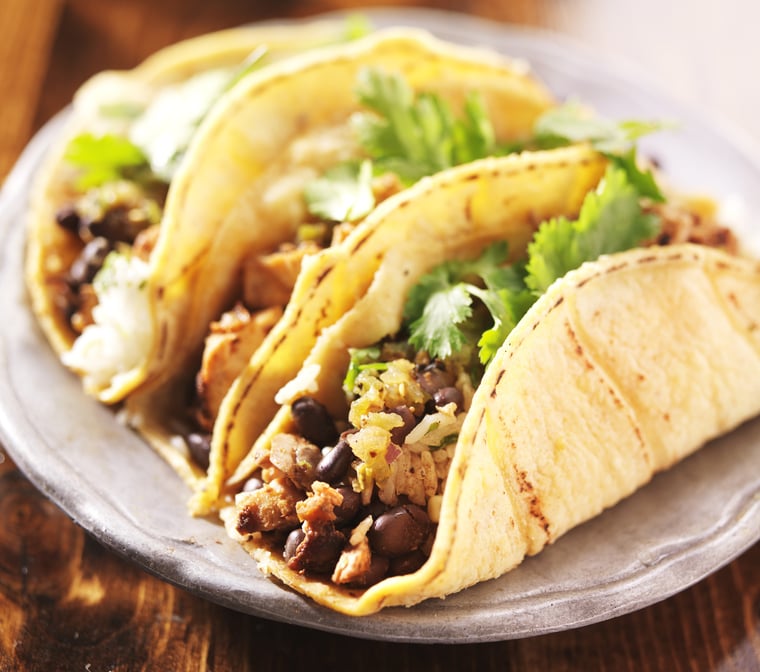 Take your tacos to a new level. Ditch the seasoning packets and add in your own plus some fresh ingredients like cilantro and jalapenos. Are you a vegetarian? Skip the poultry and add in more beans. Beans are full of protein and flavor once seasoned. Less than $3 for 3 tacos.
Sun-Dried Tomato, Spinach and Cheese Stuffed Chicken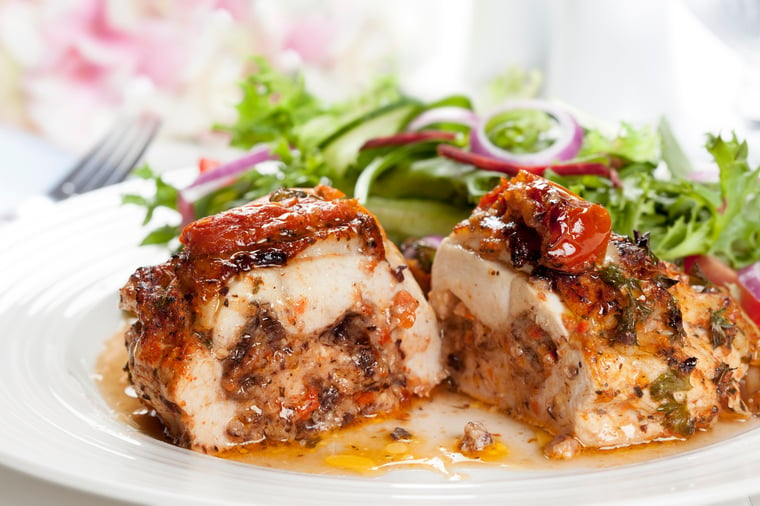 This recipe is one of my personal favorites. I love chicken, but I always get tired of eating it on the grill. I start by butterflying my chicken breast and stuff it with sun-dried tomatoes, spinach and cheese. If i happen to be feeling ambitious, I bread the chicken before I throw it in the oven. About $4.50 for each stuffed chicken breast!
Swedish Meatballs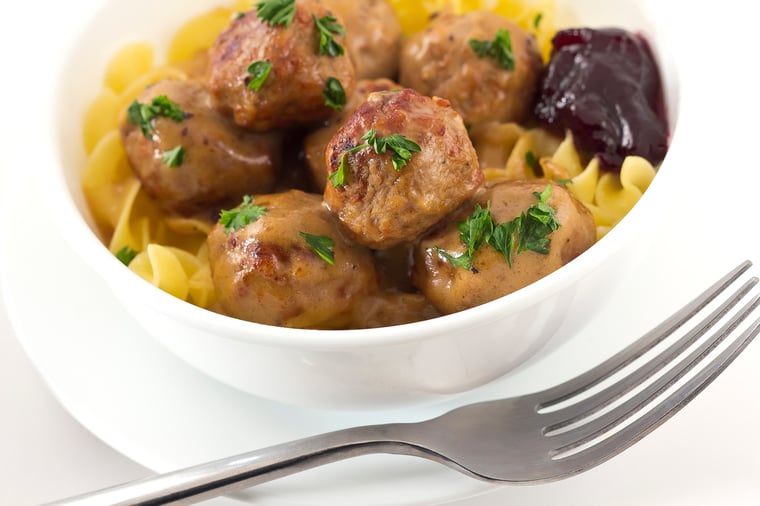 You'd be crazy if this didn't remind you of IKEA. These meatballs only take 10 minutes of prep time; it doesn't get much faster than that. Once you prepare the meatballs and make the sauce, you put them over egg noodles and voila, dinner is served! This meal is well within your budget, costing $8... but remember you'll have plenty of leftovers!
Slow Cooker Rosemary and Garlic Beef Stew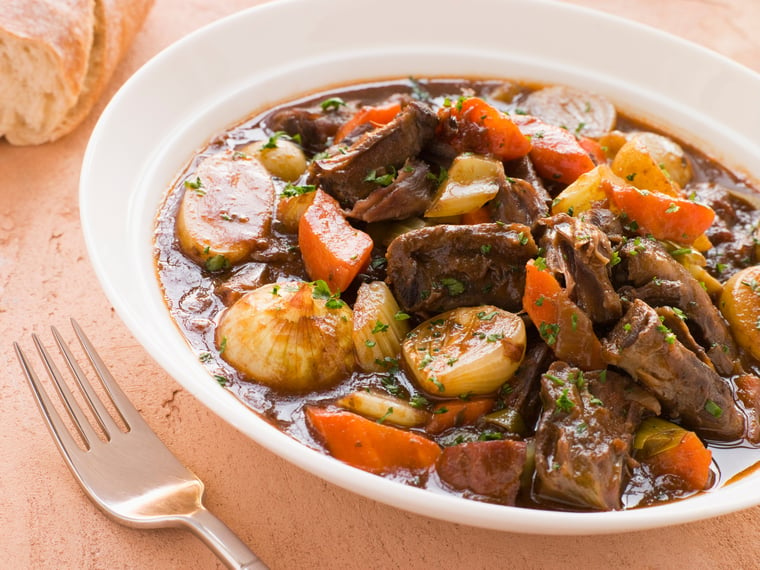 This was always a recipe in my mom's rotation growing up. She would chop up the beef, potatoes, celery, onions and carrots and toss it in the crock with a simple sauce and let it sit for hours until the beef got tender. Typically it took about 4 hours until we could eat it! Serve plain or over egg noodles. This recipe comes in at just under $15 for about 10 servings!
Chicken Avocado Bean Burritos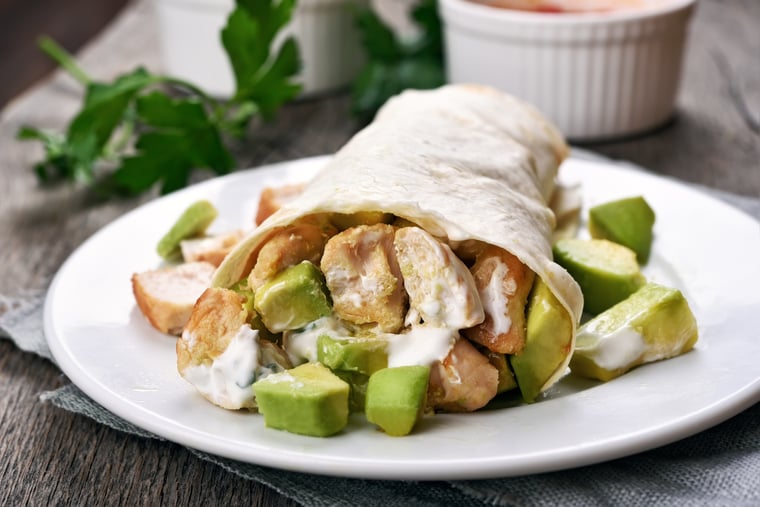 There is a lot of flexibility in this recipe. I personally love to mix up and change how I prepare recipes so I'm not always stuck eating the same thing. Instead of avocado chunks, make a guacamole spread to put on the tortilla or try to shred the chicken after it's cooked, making it easier to eat. Eat this delicious meal for $6.
Follow our blog and come back soon for more tasty budget bites!