Well, it's been a crazy couple of months. The wildest election season in recent history and now, the thing that weighs on the minds of all Americans, and particularly those with major financial commitments to look forward to: what's next?
If you're talking about financing a college education, the short answer is this: student loan interest rates are likely to increase. We've broken down the anticipated interest rate hikes, and perhaps more importantly, we've provided some tips to minimize the impact on your wallet.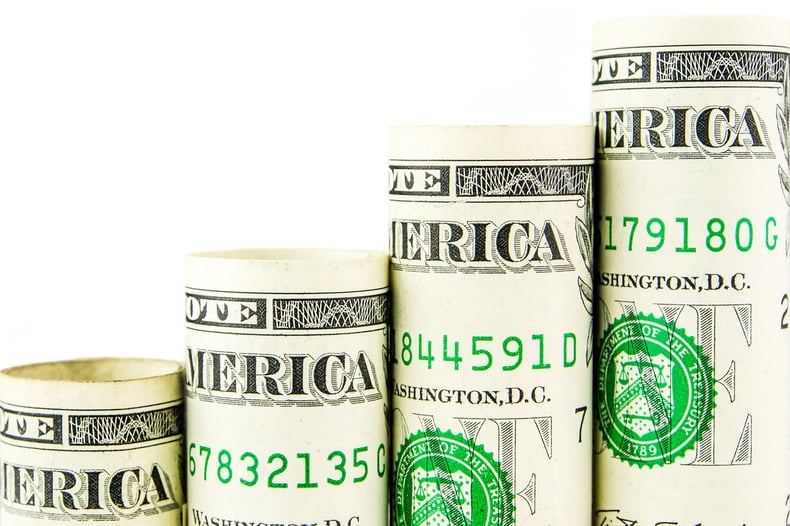 So, where do these rates come from?
Federal student loan interest rates are set by congress. It's actually a pretty fascinating system – a formula determines the rates, based on treasury note yields. Existing loans are safe, as long as they have a fixed interest rate – those won't change regardless of 10-year treasury yields. Anything you've already borrowed, with a fixed rate, will remain right where it is. But here's what will change.
New federal student loans: interest rates are probably going to increase. 10-year treasury bill yields are currently more than 0.5% higher than they were when rates were set last year for federal student loan programs. If student loan rates were reset today, they would be more than 0.5% higher in 2017/18 than in 2016/17.
Private loans: If you have an existing loan with a variable interest rate, look out. Multiple rate hikes over time could add up to a big difference in total repayment costs. We already saw the first of those in December. While some experts say that will be the last of the increases for some time, others disagree. While private lenders aren't bound to the same law that sets federal student loan rates, the rates tend to closely track the federal rates in order to stay competitive. As a result, it's safe to assume that if federal student loan interest rates are going to increase, private student loan interest rates will do the same. Fixed rates on existing loans are, again, safe from market fluctuations. If you're taking out a new private loan, you're in the same boat as the federal student loan borrowers referenced above.
Refinancing existing student loans: Refinancing is a good option for many borrowers, because it can lower rates, change the terms of repayment, and save lots of money in the long run. Refinancing rates are likely going to rise along with new student loans and variable interest rate loans. Here's the good news: there's something you can do about this one. Refinance now but be sure to understand benefits you'd give up if refinancing federal loans. Stay ahead of future rate hikes by exploring refinancing options before rates increase.
We've closed out the whirlwind that was 2016! In the new year, change is afoot. But the markets will adjust, the interest rate changes will take effect with minimal fanfare, and students will continue to borrow towards a better future. Stay current, stay on top of refinancing and repayment options that can benefit you significantly in the long term, and don't be afraid to ask questions!