In the panic of the college financing season, students and parents are often left wondering - or are even downright angry - about being denied on a student loan.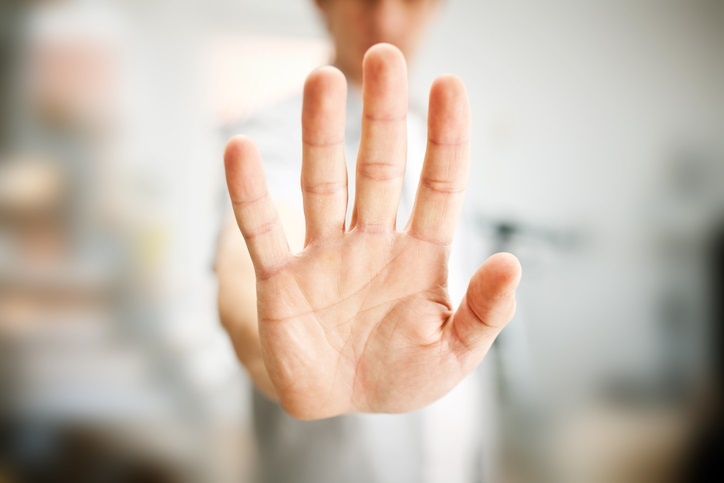 Federal student loans, like the Direct Subsidized and Unsubsidized Loans (often referred to as "Stafford" loans, as they were called in the past) and Perkins loans, don't have any credit checks. If you completed the FAFSA and you were eligible, your school would have included these loans in your financial aid award package and there is no other criteria you need to meet to apply.
However, if you need a loan beyond the amounts awarded to the student through these federal programs - and this is common since these programs have annual limits - you are likely to have to meet some additional criteria in order to be approved for a loan.
The Federal PLUS Loan, for example, requires a simple credit check. This loan, which is made in the parent name, has a fixed rate and fees which are set annually in May. You can refer to the Federal Student Aid site for the current rates and fees. The credit check on this loan is fairly minimal, and if you don't pass, you may be able to still borrow under this option if you add an endorser to your loan.
Non-federal loans, including state-based loans like those offered by RISLA, and private loans, which may be offered through a bank or lender like Sallie Mae, usually have additional eligibility criteria beyond a basic credit check. Sometimes you may be able to obtain rates and fees better than those offered on the PLUS loan through these programs, so it can be worth the effort to research and apply for one if you find a good deal.
While most lenders won't get into the specifics of their underwriting criteria, which are the data points the lenders look at when assessing whether they will approve or deny you, there are some common characteristics lenders look at to determine your eligibility for a loan.
Your Credit and Credit Score
As a consumer, you probably think you only have one credit score. And if you hear from your lender that your credit score didn't meet their criteria and you know what yours is, you may find yourself baffled if you believe it does. However, there are many different models for "credit score" within each credit bureau, so the score you see when you request it on your credit report is not likely the same as what the lender is receiving when determining your eligibility for a loan. Even when you are both referring to a "FICO" score, the score can be different depending on what model and credit bureau(s) they are using! Furthermore, some lenders take an average of scores from all three credit bureaus to determine if you meet their threshold.
The credit score is a model developed by the credit bureaus to help lenders assess your ability to pay back a loan. If you are regularly late on payments, have any collection accounts, have filed bankruptcy, or you have a judgment or lien against you, your credit score is likely to have taken a hit. However, even just having too much debt can affect your score. If you strongly believe your credit score should be higher than it is, check out your credit reports to make sure there aren't any errors or accounts you know you didn't open.
Your Income
Most lenders want to see that you are earning enough to pay back the debt you are taking on. Before applying for a loan, you may want to ask the lender if they have a threshold for income in order to qualify for the loan. If they are willing to share this information, it could save you from applying for a loan you won't be eligible for. Keep in mind, the lender may look at the student income, the cosigner income, or both. Adding a cosigner to the loan typically helps students qualify for loans they otherwise would be denied for and can also help students secure a better rate. Typically, a lender is going to want documentation to back up the income you made, so be prepared to send it in in the form of paystubs, W2s, tax returns, or some combination.
Debt-to-Income
Your lender may take a look at your debt-to-income ratio or free cash flow to determine your eligibility. Even if they lender doesn't have a minimum income requirement, your income can be very important in helping you qualify for a loan based on how much debt you have. Your debt-to-income ratio takes into account how much you have to pay each month towards your debt (mortgages, loans, credit cards, etc) vs how much money you are taking in each month. A higher debt-to-income ratio is less desirable because it could indicate you may have trouble making your monthly payments should something go wrong. What's a high debt-to-income threshold? Lenders all differ, but if your DTI ratio is in the 40-50% range or higher, you may be at risk for denial.
Your Assets
The lender may request documentation to prove you have savings or assets to help you repay the loan should you lose your job or find yourself unable to work for some other reason. Some borrowers are suspicious of when lenders request information on savings or assets - or even income for that matter. It is often thought that loan denial may be the consequence of having too much in savings or income. However, it is typically the opposite that is true. If you don't have any savings or your income is too low, you are less likely to be able to repay your debt.
Keep in mind, although it can be frustrating as you likely feel like the less money you have, the more you need a loan, these criteria protect you from borrowing outside of your means.
If you were denied on your student loan, call your lender and ask them why. By law, they are required to provide you with a reason for your loan denial. The reason could be as simple as your address having been input incorrectly into the application and can be easily fixed so it is always worth a check. But, if the reason is something else, such as not meeting some of the criteria above and there is no error on your credit report, remember there may be nothing you can do to change their decision, and you'll have to move on and find another way of paying for college.
If you were denied, but were just a hair away from meeting the lender's threshold, some simple changes could affect your approval. For example, part of your credit score is determined based on the proportion of revolving debt you have to your available credit line. Paying off a credit card balance (and not using the card for a month or two) might be all you need to do to give your FICO score a little boost.
Think you need to borrow for college? RISLA offers low fixed rate loans that can help you finance your child's education. To learn more about college borrowing, download RISLA's Guide to Student Loans and check out our tools to help you estimate how much you can afford to borrow and what your monthly student loan payments will be.