If you are heading to Rhode Island for college, you are in for a treat. Little Rhody might be the smallest state in the continental US, but RI is big on culture and full of activities. Coming to college in Rhode Island? Here's a list of 10 things you should definitely pack.
1. Your appetite.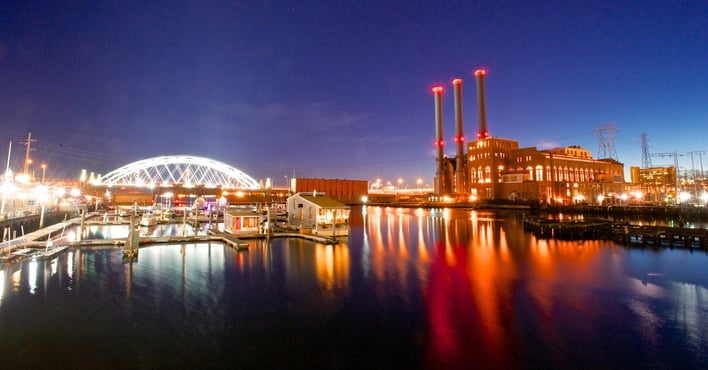 You won't be doing a ton of eating out as a college student. Sticking to your dining hall meal plan, and bulk snacks are best for your budget. But an occasional night (did someone say, "Parent's weekend!?") out will prove to be a memorable experience. In March, Travel + Leisure ranked Providence as America's #2 city for foodies, dropping down from it's #1 position the year before. Going out for a special occasion with the whole family (i.e. mom & dad are paying!)? Book a reservation at Gracie's or Mill's Tavern in Providence, try out The Mooring in Newport for waterfront dining, or get some fresh oysters at the Matunck Oyster Bar in South Kingstown. Grab deliciously well-priced eat's at Harry's Burger Bar in Providence, Eli's Kitchen in Warren, or Iggy's Doughboys & Chowder House with locations in Warwick and Narragansett.
2. Your umbrella.
Have you ever heard the Mark Twain quote, "If you don't like the weather in New England now, just wait a minute."? Rhode Island is no exception to this New England rule. Weather changes rapidly in New England and is often unpredictable. Carrying a small, but good quality, umbrella will keep you from getting soaked in an unexpected rainstorm.
3. Your swimsuit.
Don't be surprised to get a few beach-worthy days in September and May (see above). Be prepared to have a beach day with your college besties by bringing your swimsuit to school.
4. Your blankie.
Being away from home can be tough. You've lived with your parents your whole life and suddenly (and excitingly!) you are now on your own. You may not be going to daycare, but you still need to bring that special something that will make you feel at home, whether its a family picture, your favorite pillow, or a small bottle of your mom's perfume.
5. Your good sense.
College is full of temptations and living on your own for the first time can feel very freeing. But remember to be sensible when it comes to spending and your extracurricular activities (yes, frat parties included!). Stay out of trouble, go to class (they are not cheap!!!), and don't do things you'll regret later in life.
Want a list of all the practical things you need to bring to your dorm room, from quarters to hangers? Download the College Planning Center's College Packing Checklist.