Welcome to our new short series: Inquiring Student Minds Want to Know. We have reached out to several of the schools we work with to learn what students are asking about in this unprecedented time known as the Coronavirus Pandemic. We will feature one question per week and the most popular responses for 4 weeks. We hope you find this information calming and helpful.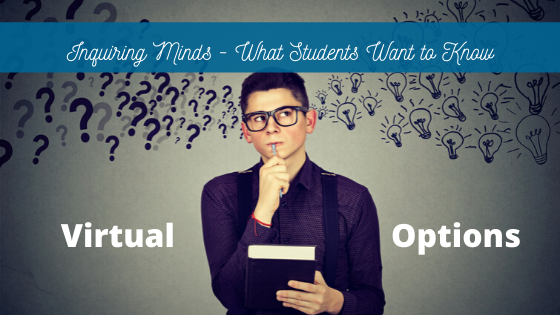 The way we lived our lives upon the ringing in of the 2020 new year may forever be changed for the future, but while we navigate this difficult time until we can resume a new "normal" let's review what is most commonly asked by the incoming class of 2024 and how schools are responding to these questions and students new needs.
Q1: What virtual options are you offering to accepted students and prospective students?
In addition to reaching out to your schools, feel free to schedule a free phone appointment with the College Planning Center for any additional questions you may have about planning or paying for college this fall or beyond.
Check back next week for Question 2: Have deposit deadlines been extended?