Wondering how you can pay for a college education for you or your child? You know that a college education will pay off in greater financial earnings and career choices. However, cost of tuition, fees, living expenses, books, and transportation increases every year. Students and their families sometimes find navigating the the college financial aid process confusing. What types of aid are available?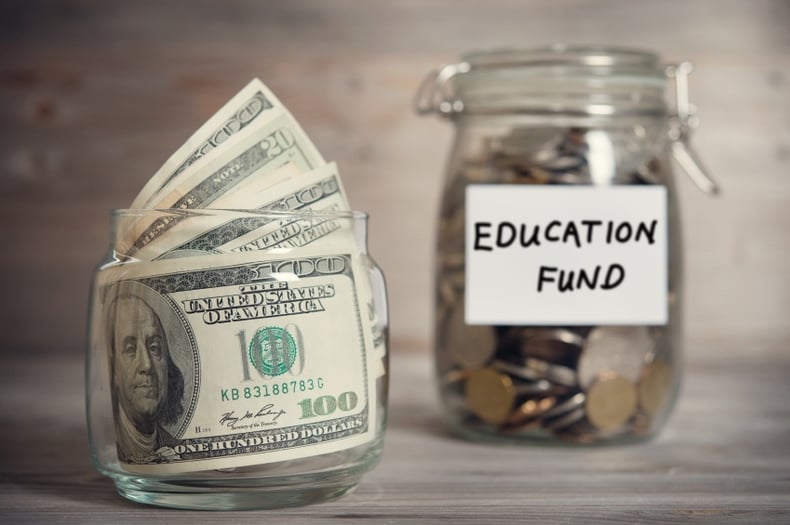 Federal Aid
The largest provider of financial aid for college students is the federal government. To qualify for this aid, you must fill out a Free Application for Federal Student Aid (FAFSA). There are three types of federal aid:
Federal Grants
Grants do not have to be repaid. There are two main types of federal grants, and both are based on financial need.
Federal Loans
Loans must be paid back with interest. There are 3 types of federal loans:
Subsidized Loans: These loans are based on financial need and have the advantage of slightly better terms and no interest while you are in school and six months after graduation.
Unsubsidized Loans: Any student can get these loans but interest does accrue. These loans are also deferred until 6 mths after graduation but you can opt to pay the interest while in school.
PLUS Loans: These loans are available to parents of undergraduates and to graduates and professional students. They help pay for expenses not met by other financial aid. These carry higher rates and fees than the above two options.
Federal Work Study
These are federally funded jobs which help you earn money for school and work around a student's schedule. Often jobs are on campus but pay and positions differ at each college.
State Aid
Just like the federal government, states offer grants and loans. They may also offer scholarships and other tuition assistance. Each state has different programs. You can find out what is available by contacting the financial aid agency for your state, your school counselor, or clicking your state at website of the National Association of Student Financial Aid Association (NASFAA).
Institutional Aid
Don't be afraid to ask your college choice for financial help. Many universities and colleges offer scholarships and grants funded by the school. Many of these programs may be flexible and the financial aid officers may be able to work with you to put together an aid package combining federal, state and institutional aid.
Private Aid
Scholarships and Grants: Many businesses, religious or cultural organizations and other special interest groups offer aid you won't have to repay. Find out about private aid through your high school counselor, college financial aid office or scholarship search websites.
Loans: Private loans sometimes have higher rates but if you do your research, particularly with the state-based lenders (like RISLA), you can get some great interest rates and terms.
How to Get the Best Financial Aid
Start early, research all of your options, and keep your financial goals in mind as you do your college search. Make sure you submit all necessary financial aid forms to the colleges you are applying to prior to the school/ state deadline since financial aid is an important part of the decision process and you want to be considered for the most aid available.