Discovering your passions, building your academic resume, growing a personal network, and developing workplace skills though internships are just a few of the ways that your college years can open up avenues later on in life. Going to college isn't just about academic learning. It's also about gaining the insight and skills you need to become an independent adult. Using your time in college to build good life skills - in addition to soaking up all the knowledge you can to propel you in the workplace is wise - and necessary - to start you off on the road to financial independence after you graduate.
Financial Independence and Your Credit Score
Building up your credit score is vital to your financial health and perhaps more than any other single factor, dictates your ability to establish yourself as financially sound individual.
Someday, when you're looking to purchase a home, get car insurance, rent an apartment, or most importantly, get a full-time job - you must have good credit to serve as a foundation. Why? Because good credit makes getting a loan, credit card and that fateful nod of approval from a landlord much easier, less costly, and in fact, is often needed just to survive in today's economy.
Stellar Credit Can Start with a Credit Card
So, how do you build up credit? If you are in college, you may have student loans in your name. Repaying a portion (even just the accrued interest) of those student loans can certainly help establish your credit-worthiness.
Another easy way to start building your credit now is with a credit card. When handled responsibly throughout college (more on that later), a credit card can go a long way towards building a good credit history. Opening your very own credit card, even if your parent cosigns with you, could bolster your credit score. Another option often available to young adults is to open a secured credit card which requires you to maintain a restricted amount of money for a specific period of time until you prove your maturity, responsibility and good character.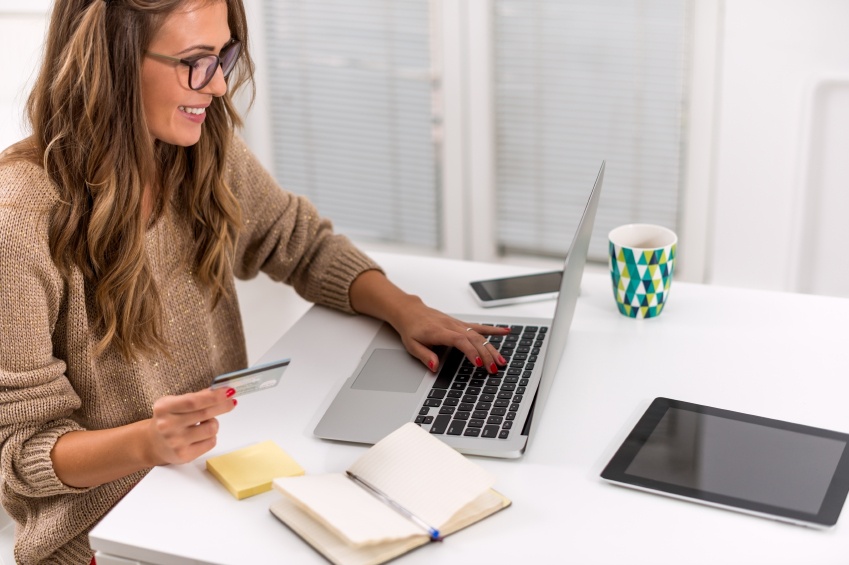 Pick One Credit Card that Fits You
Many banks and finance companies actually have student credit cards that feature a lot of cash back for purchases and mobile alerts to lessen the likelihood of missing monthly payments. Remember, paying on time today tells tomorrow's lenders (landlords, employers, etc.) that you're financially responsible.
You may want to consider looking for one great credit card instead of a few so-so ones. New credit inquiries can adversely affect your credit score and having multiple cards might needlessly strain your resources, distract you from school, cause missed payments, and temp you to carry high balances with large interest payments. Instead, look for one card that offers cash back, no annual fee, and low interest.
You Have a Card, What Now?
Paying off your entire balance on time at the end of the month goes a long way towards helping undergraduates establish good credit.
Asking your credit card issuer for a credit line increase, which raises your credit limit and potentially leads to a more favorable ratio between your debt and credit, can actually improve your credit score. But only after you practice restraint and learn how not to buy outside of your means. If you can't afford to pay off your purchases at the end of the month, you should strongly reconsider your purchase.
In summary, the keys to success when using a credit card are avoiding extravagant purchases, paying your monthly bill on time and never carrying a balance.