You wouldn't be in college if you didn't feel the pressure during finals week, especially if this is your first time around the block. You can beat the stress if you know how to manage your time and discipline yourself. With our stress busters for college students, you won't find yourself pressed for time because you will have prepared yourself ahead of time to succeed!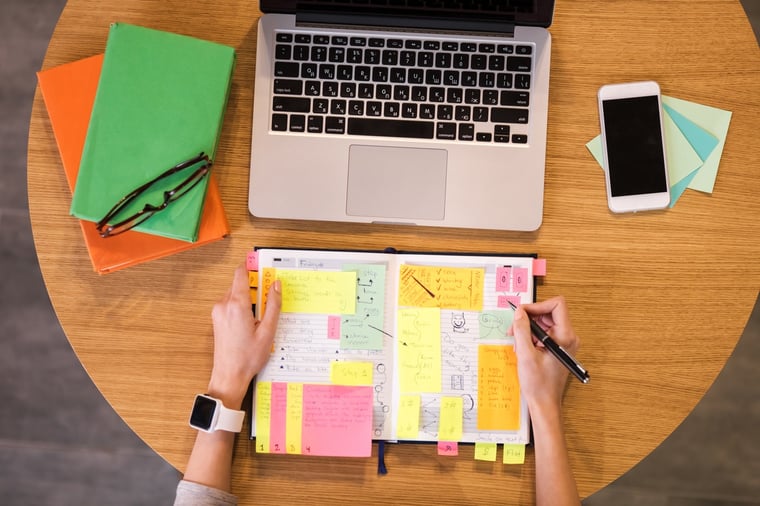 Make a schedule and stick to it. It seems like common sense, but we're am serious! You're limited for time and you need to get down to business. Write down all subjects and the work required for finals and schedule out blocks of time for each. Try not to stray away from the schedule. Don't forget to add in time for yourself and exercise!
Exercise. So many studies show that the single most important thing you can do for your mental health is exercise. It will help you manage your stress and anxiety and fight depression. Make a point of exercising, even when you feel the crunch of time. It will help clear your head, activate your brain, and enable you to work more effectively. By far, my favorite stress relieving exercise is yoga. All I have to worry about is my breathing and balance. It's the perfect study break for me!
Prepare ahead of time. Get your notes and previous tests ready. Spend time highlighting the most important information that you think you'll need. Put yourself in the teacher's shoes: what do you think they will be asking you? Need a quick way to memorize terms and definitions? Use a piece of lined paper, put your terms in a column on the left-side and fold the right-side in until it meets the last letter of the term. In the fold put your definitions and voila, you have the perfect tool to help you memorize!
Start a study group. This was one of my biggest keys to success in college. Chances are that one of your classmates caught some information that you missed and vice versa. Try to prepare a study sheet ahead of time, this way everyone can compare notes to see which topics were of the most importance. See if you can sign out a study room at the library or choose a common location where everyone can meet. Make a night of it, order pizza or Chinese, and get down to business!
Treat yourself afterwards. Spending the majority of your time writing papers and studying can take a lot out of you. Take some time for yourself and make dinner with friends, or go out and get ice cream to satisfy that sweet tooth! Relax your mind and body so you can perform at your absolute best.
The bottom line is stress management is about taking care of yourself, and who knows you better than you know yourself? Whatever self-care looks like for you, make it a priority and schedule time for it like you would any other responsibility. Don't stress; you got this!
Follow our blog for more tips on surviving college!