Are you considering studying abroad during your college years, or working in internation business after graduation? If so, doing an international college internship when you study abroad or after graduation either one may give you the competitive edge you need! Like with any internship, you will receive professional experience and add much needed experience to your resume. But having an international resume will also make you stand out from the crowd when it comes time to compete in the workforce, especially if you plan to work in global markets.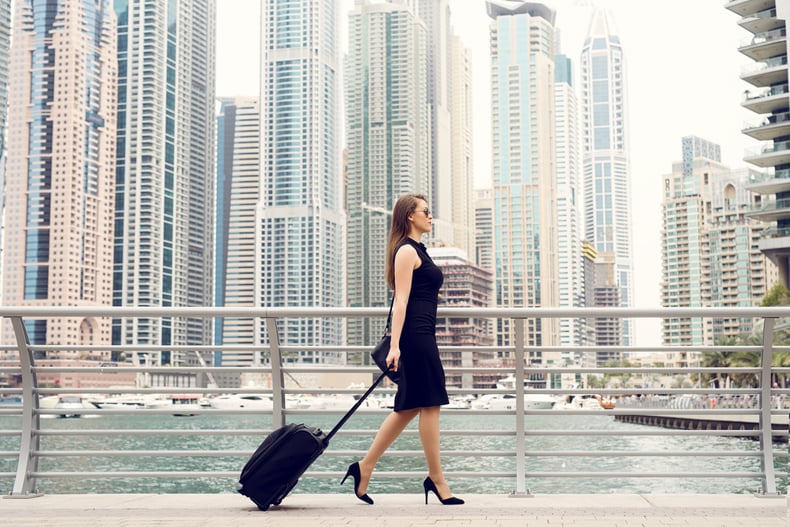 The idea of internship alone can be very overwhelming to young adults. Add in moving across the world and you have a recipe for extreme stress. For that reason, we understand that an internship abroad may not be for everyone. But for daring students with a lvee for international culture, it's a good avenue to explore.
To get started, do some research and spend some time setting up calls with potential employers to get a feel for whom you might be working with. By sending emails back in forth, talking on the phone, and maybe even video chatting, you can get a sense of if you will fit in and be happy or not. You'll thank yourself in the long run for doing all the prep work.
In addition to gaining a competitve edge, here are some other great benefits of doing an internship abroad:
Discover yourself and grow
Completing an internship in a new country or city is a big undertaking. You may start off nervous, but, you'll feel your confidence grow as you continue on your journey abroad. Every challenge you conquer in and out of the office will only help you gain more faith in yourself. Think about how much you've grown just deciding to take this big step! Not many people can say that they confidently moved across the country or world by themselves.
One of the biggest benefits of working in an international job is that you will gain a world perspective that will help you relate to all types of people. The people that surround you have an impact on your life in one form or another. You will learn to adapt very quickly. It is amazing how fast you will become used to the new culture, language, and workplace setting.
You'll also become more independent abroad for obvious reasons! You don't have your family or friends to lean on, so you'll need to put your problem-solving skills to work. When you're on your own, you are more likely to do the things that you want to do. So cross things off your bucket list while you have the chance!
You get to travel!
A major perk of being able to do an internship abroad is the opportunity to travel! Don't just go straight to the office and back home. Experience the things you want to and take a long weekend to see other parts of the area! Do some research and talk with friends who have visited; they will likely have some great recommendations for you! Traveling is also a good way to bond with the people who you've met along the way. Keep in mind that this may be a once in a lifetime opportunity; don't waste it.
Test out the waters
Like any other internship, by doing an internship abroad you will get the opportunity to determine if you actually like your chosen career track. The best part about an internship is that there are usually no strings attached. Once you complete your internship, there isn't any looking back if you don't want there to be. If you are happy with the company and daily tasks you've been performing, see if there is room to be brought on board full-time. Who knows, there might not be room in the office you completed your internship, but maybe they have another office that could use your help!
Embrace the foreign culture
Maybe there's a chance to learn a new language or hone your foreign speaking skills. The best way to learn the language is to be immersed in it. If foreign languages aren't your thing stick to countries like Australia, the U.K. or New Zealand. There's nothing worse than not being able to communicate in a foreign country. When you don't have your regular support network around, you don't want to feel alienated from those that surround you. Expand your network. Not only will you know people from college and the town you grew up in, but now you will have an international connection! You never know when you might need that connection later on.
Completing an internship abroad will help you smoothly transition from college to the real world! Let this be one of the best ways to get used to life as a working professional. If you want more information on studying abroad and internships, visit your study abroad office on campus. This is the best place to start!
If you're not quite sure about moving abroad, start by searching internship opportunities in Rhode Island. Go to bridge.jobs to start searching for free!