If you are now a senior in high school looking to pursue a college education, you undoubtedly visited some college campuses over the summer. But how can you make the most out of your college visits and learn what you need to decide if the college is the right fit for you? Follow this guide:
1. Go on the tour. (But also take a tour of your own!)
As much as you may have a "feeling" about whether or not the college is a good fit for you as soon as you set foot (or drive) through the campus, take the tour! When I was searching for colleges I often refused to get out of the car and decided whether or not I could attend a college based on how the buildings looked. I took a few college tours, and not surprisingly, the ones I took were at schools I ultimately ended up applying to. The point is, it took some information and convincing for me to see that a college was a good fit for me, and often times, the tour gave me the extra comfort and knowledge I needed to think it was worth applying to. So go on the tour, and when it is finished, take some time to explore the campus on your own and stop a few students to ask about their experience at the college. But if the tour is a total yawn, recognize that it doesn't mean the school isn't a good fit so make sure to collect other information and spend some time on the campus on your own before crossing the college off of your list.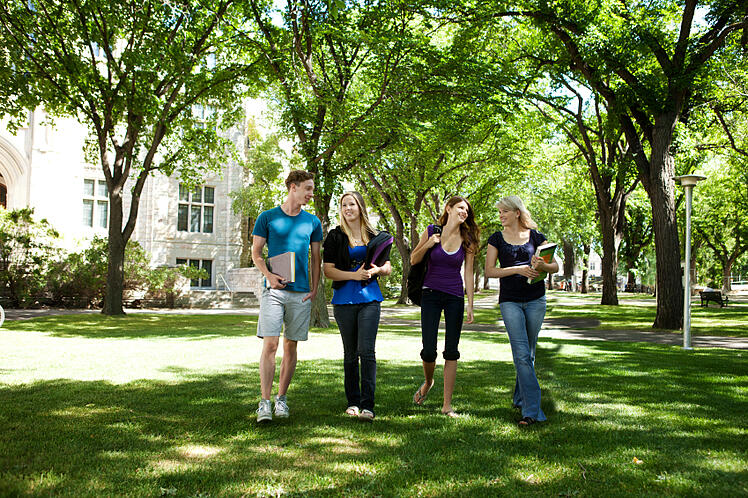 2. Get a copy of the course catalog.
Browse through it and see if you are interested in the class descriptions. You will likely find they are very different from what you are used to in high school. Do the courses get you excited? If there is one that sticks out, try to arrange to sit in on the class while it is in session.
3. Read the school newspaper.
Learn about student culture, news, and happenings by grabbing a copy of the campus newspaper. Does it interest you? Do you think you would want to pursue the advertised activities? Are the issues discussed fascinating to you?
4. Ask questions.
Bring a list of thoughtful questions to ask the tour guide, the admissions office, and students. Use your time to get answers you can't find on the college website or brochure such as:
What type of student is most and least happy here?
What do you like most and least about this college?
What kind of role does student government, intramurals, fraternities, etc. play on this campus?
What are the most popular majors and why?
What are the greatest challenges about attending this college? What do students most often
complain about?
5. Take notes.
If you have visited a lot of campuses, you are unlikely to remember every little detail from each school. Take notes about specifics, how you felt on the campus, who you met, and what you thought of them.
6. Spend the night if you can.
Many colleges have overnight visitation programs. Staying on campus for a full day and night can help you with your decision, give you the opportunity to meet more students, speak with staff and faculty, eat at the dining hall, see the dorm rooms and more. Contact the admissions office and ask if they have an overnight visitation program for college students.