If you have graduated from college and you have student loans, you are not alone. Studies show that about 70% of college grads have student debt in their name. If you fall into this majority, you are probably already counting down the days until you are student-debt free.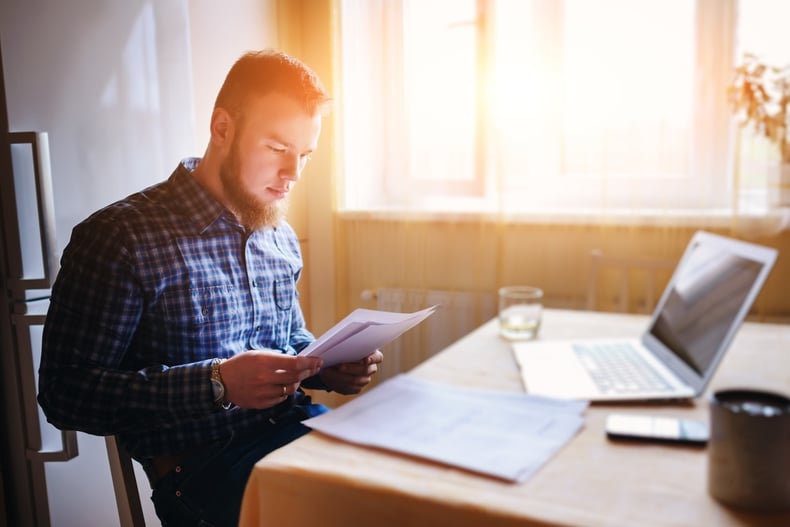 Student Loans by the Numbers
Graduates nowadays leave college with about $37,000 worth of student loans, according to Student Loan Hero. As far as loans go, federal student loans are pretty flexible. They typically offer extensive forbearance and deferment options, which allow you to temporarily postpone payments, and in certain circumstances students are eligible for loan forgiveness programs after 10 or 25 years of repayment, depending on where they work and what repayment option they are enrolled in. There are also a host of income-driven repayment plans available to federal subsidized and unsubsidized loan holders. Private student loans don't typically offer the same array of benefits as their federal student loan counterparts, but the do offer much more flexibility than your typical credit card, personal loan or car loan.
The flip side is that students and parents are often shocked by the rates that student and parent education loans carry, since they tend to be higher than numbers they are used to seeing, like mortgage rates. For example, for the 2017/18 academic year, interest rates on federal student loans are at 4.45% (direct subsidized loans) and 7% for Direct PLUS loans for parents and grad students. Private loans have a wide range of rates depending on the lender, repayment term, the borrower's credit, and other factors.
Refinancing vs. Consolidation: Which is Better?
Whether you are a parent or student, if you are thinking about restructuring your college debt, you may be wondering about the difference between student loan refinancing and consolidation. The primary difference is that consolidation, in the technical sense, is only for federal student loans (although you may find some private lenders calling their refinancing product a "consolidation loan") whereas refinancing can be for either federal or private student loans.
The student loan refinancing process goes through a private lender who pays off your existing student loans and issues you a new loan. The terms and benefits on the old loans go away, and this is important to note for students who have federal loans. If you think you will need to take advantage of federal programs like deferment, income-driven repayment, or even public service loan forgiveness, you will want to stick with your federal loans. Consolidation will allow you to keep those benefits. Keep in mind that the benefits on Federal PLUS Loans are not as extensive as those on other types of federal education loans, so you may find that the benefits of refinancing those outweigh the risks.
If you have private loans, or you don't think you will take advantage of the federal repayment programs on your federal student loans, refinancing may be right for you. People choose to refinance their student loans to lock in lower interest rates, convert variable rate debt to fixed rate debt, make monthly payments more manageable, and shorten (or lengthen) the overall repayment period. If you have a great credit score, clean credit history, and a full-time job, then you'll likely get more attractive terms from private lenders. Even if your credit score and income is on the low side, you still may be eligible for a loan with good terms by refinancing with a cosigner.
Federal consolidation loans, while they can fix the rate on variable rate federal student loans ( but most grads these days don't have any since it has been years since the government made this kind of student loan), do not lower your rate. Your rate on a federal consolidation loan will be the weighted average of all of your existing federal student loans rounded up to the nearest 1/8th of 1%. But the major benefit to a federal consolidation loan is it allows you to manage all of your federal student loans in a single place while maintaining your cushy federal student loan benefits.
If you are thinking of refinancing or consolidating, first ask yourself what your goals are for your student debt. Are you aiming to:
Reduce your monthly payment?
Reduce your interest rate?
Reduce your overall costs?
Fix the rate on your variable rate loans?
Simplify repayment by dealing with a single lender?
Keep benefits that you may need in the future?
You goals are likely to determine the best course of action for your individual situation. To learn more about refinancing and consolidation, and to figure out if refinancing is right for you, download our Refinancing Guide.