Each spring, high school juniors eagerly start their college search. Helicopter parents everywhere are putting on the pressure to find the perfect school, write the perfect college essays, and get perfect grades. While the Universal Application and the Common Application have made it easier for students to apply to more than one college through a single application, the stress is still compounded as individual colleges often require supplemental essays where students are expected to showcase their personality and life's achievements.
When does it all become too much? We took some time to interview Stacy Crooks, Director of the College Planning Center of Rhode Island, to answer five common questions about college planning.
Q1. What do you think are the biggest challenges students face today when deciding where to go to school?
Answer. I think students face a wide range of challenges when deciding where to go to school, but the biggest challenge is cost. Most students have a first choice school in mind, but may not receive their best financial aid package from that school. Often times, families crunch the numbers and realize they just can't do it. They are then forced to decide whether they want to take out a lot of loans, or to enroll at a lower cost school that will allow them more financial flexibility when they graduate. It is not unusual for students to buy into the negative stereotypes of their local institutions, but once they realize that it makes more sense financially, their eyes can really be opened to the amazing opportunities offered at these schools at an extremely reasonable price!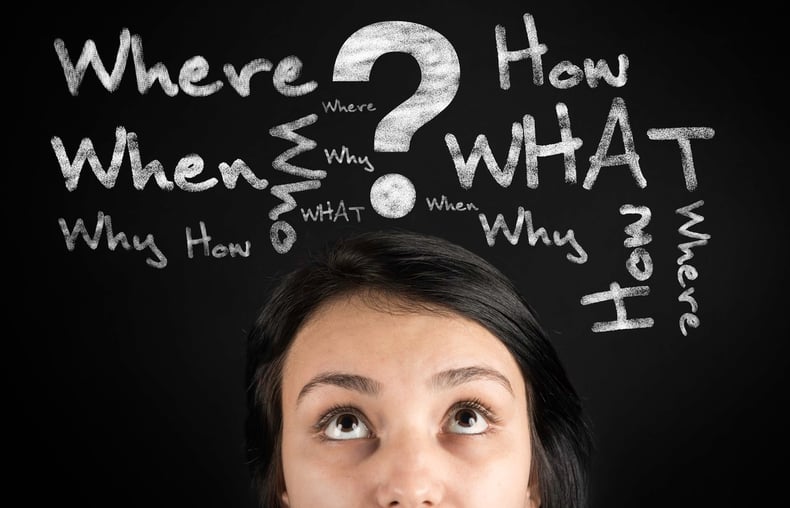 Q2. How can students get more information on what kind of financial aid they might receive at a specific school?
Answer: Students can get information from a variety of places. Reading through each school's financial aid section of their website is a good place to start and using the school's "Net Price Calculator" can give an estimate of what a family like yours may pay at that school. The "College Search" feature on Collegeboard lists the average percentage of financial need met for every school in the country. Students can also make an appointment at the College Planning Center of RI for help.
Q3. What factors should families be looking at when deciding where to apply to college?
Answer: Students and families should get together and have an honest discussion about some factors that should go into the college search. For example, the distance of the school from home is often a point of contention among families. Students often want to stay close, but other times, they are eager to move somewhere new. Is this option affordable for the family? It is better to know before the search starts rather than waiting until the student has their sites set on somewhere with travel costs beyond the family's reach.
The types of majors available on the campus is another important factor to discuss. While going to college is often seen as the next step to becoming an adult, the primary purpose is to learn something big that can help the student succeed later in life. If the student's career interests aren't matched with a major at a campus, they should move on, no matter how pretty the grounds or fancy the dorms. The quality of the academic programs and whether programs are accredited by the proper associations is a major factor to look at. Students should look into who is teaching the courses. Is it full time faculty? Grad students? Adjunct staff? Are support services available for academic tutoring and writing services?
Another stressful factor to consider is the the cost to attend and whether merit scholarships are available to help defray the cost of attending. While financial aid can help defray the cost of attendance, students and families should be on the same page about what is affordable when all is said and done. Sometimes considering schools where the student's academic profile is higher than that of the the typical student body can qualify him or her for merit aid that can make the school more affordable.
Next, students should think about what kind of environment they would be best suited. In the city or the country? At a big school where you get lost in the masses or a small school where you know everyone? Does the school support the students extra curricular activities and interest? Does the college offer the athletic team sport the student plays? Finding the right balance of school size and activities can lead to increased student happiness.
Lastly, it's important for students to investigate what is the job placement rate is for the college's grads who pursued the same major that the student is interested in. This data can be a little trickier to track down but its good to know how likely you are going to get a job in your chosen career path after graduation. A great career services office and the right academic preparation can be worth its weight in gold.
Q4. Families often have the attitude that they will do anything to make sure a student can go to his/her college of choice, no matter the consequences. Is this wise? What are some considerations they should take?
Answer: This is extremely unwise. Students should not exit their undergraduate studies with more loans than what they will earn in a starting salary. Students exiting school owing $80,000 could have an $800-$850 monthly loan payment (or more!) for ten years on a standard repayment plan. Imagine paying that AND rent AND other living expenses. It's extremely difficult and many young people with staggering loan debt have to choose between making this payment and starting out their adult life. As a result, many students have no choice but to move back in with their parents, which among many other things, can limit job opportunities.
Q5. What is the best piece of advice you could give to families currently in the college planning process?
Answer: The best piece of advice I could give to families currently in the college planning process is talk to each other! Parents, if you are private about your finances, now is the time to open up. It's extremely important that your child knows how much you can afford to pay. Additionally, students should also have a basic understanding of the FAFSA and CSS Profile. Students, be patient with your parents and listen to what they have to say. They want the best for you. To everyone - stay calm, be logical, and support each other during this exciting transition.
---
Need some help with the early stages of college planning? Book a free appointment with a college planning counselor at the College Planning Center of Rhode Island!