Are you preparing for a college interview or are you on the fence about setting up a college interview?
College interviews tend to cause students a tremendous amount of stress, but remember it's just another chance to get yourself in front of someone who represents the college and who holds weight in admissions decisions. Having an interview is the best way to show your interest in attending the college, so take advantage and let your personality shine through! Start by trying to find something in common with your interviewer. Once you find a common ground, it's usually easier to talk to someone you don't know.
Now, let us help you crush your interview!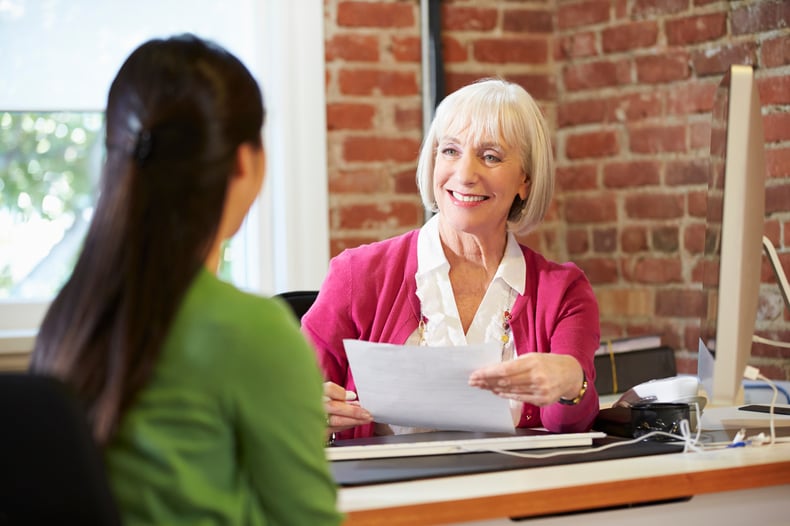 Common college interview questions.
One of the first questions the interviewer might ask you is "why do you want to attend our college" or "how do you see yourself as an asset on this campus?" Another way this may be put s the very general, "Tell me about yourself." Use this opportunity to briefly summarize who you are any why the college is a great fit for you. Don't let this question shock you or catch you off-guard. Take a deep breath and answer with confidence. Brag about yourself and tell them what you can offer to the campus community. It may be current leadership experience, musical prowess, or volunteerism that will allow you to make an impact on campus. They want to know you are seriously considering the school and have thought through why you would be successful there.
Own it and talk to the interviewer like you belong at the college. Become an expert on the school, which means doing your research ahead of time. Know what courses they offer that pertain to your intended major and be aware of any outside activities that particularly peaked your interest. Give clear examples of what makes the school the right fit for you. In the conversation include your current and past extracurricular activities and achievements to show that you are a well-rounded individual. Schools want a variety of students that are good people.
After (and sometimes before) establishing that you are a good fit for the college, the interviewer is going to try and get a sense of your personality by asking questions pertaining to your strengths and weaknesses. These are the hard hitting questions that give students the jitters. Don't worry - you've got this! The interviewer wants to know that you can think critically, problem-solve and speak about yourself. Talk about how your strengths have helped you accomplish or achieve a goal. Explain how you've had to overcome weaknesses and that you still have some that you are looking to improve upon. Don't let this question get you down, knowing that they will probably ask this ahead of time will let you prepare well-thought out answers. Just remember to sound authentic when you speak - you don't want to come across as rehearsed!
Yes, we are getting close to the end! The admissions counselor wants to know about any interests and goals you have. They want to get to know you better as a person and find out what is important to you. Discuss how college will help you achieve your future goals. Want to become an entrepreneur in international business? Tell them that! Be genuine; don't just say things that you think the interviewer wants to hear.
Get ready for the more relaxed part of the interview. Your interviewer might ask you some quirky questions to draw out your personality, determine how creative you are, or just help lighten the mood if you seem to be anxious. An example would be "If you could have any superpower what would it be and why?" There is no right or wrong answer to this question but your explanation is key!
Hacks, tips and tricks!
After reading the above, you want to know just a few more secrets to help you nail your interview, right? Well, you're in luck! Here are a few last tips to get you excited about your college interview!
Treat the interview as more of a conversation and less of an interview. If you go into thinking you're just having a casual conversation you will definitely feel a weight come off of your shoulders!
Ask question throughout the interview as you see relevant. If you're worried you won't remember all of your questions, bring in a notebook!
Be yourself and prepare yourself ahead of time. How nice will it be for the interviewer to get your application and remember "Oh, that was the person with a great sense of humor and who grew up in the same town as me!"
College interviews are worth your time!
Here are more college interview questions to help prepare you. Want more college planning tips and financial information sent directly to your inbox? Follow our blog!