You've probably heard stories of high school seniors slacking off after college admissions applications have been submitted. They believe the tough work has been done and it is time to wait for acceptances and take it easy until college starts. But contrary to this belief, seniors year is critically important. Colleges and universities are looking for evidence that students continue on an upward trajectory grade-wise, take on enriching extracurricular activities, and close out high school with an emphatic exclamation point.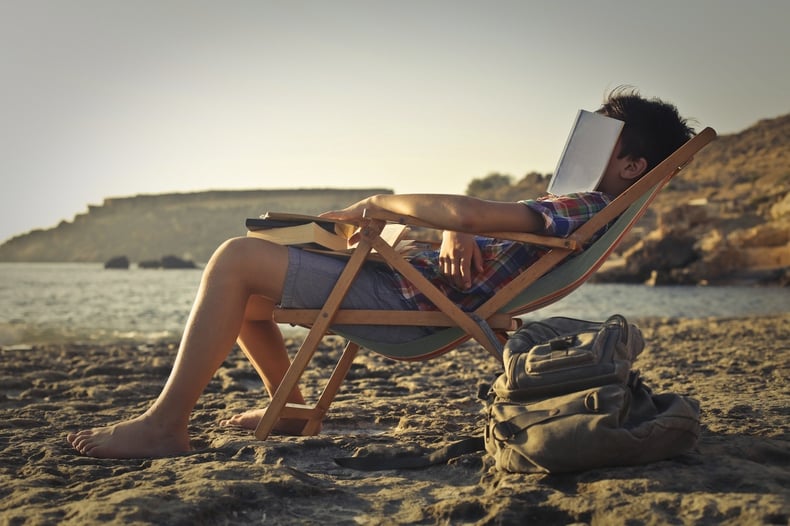 Prepare to Finish on a Strong Note
Finishing on a strong note is important for all students, but especially those who have been placed on a waiting list at a college. Improving your grades and staying involved could make all the difference between getting accepted and that open spot going to another student. The truth is that admissions offices often put a magnifying glass to a student's senior year because they know seniors have a tendency to slack off and prematurely call it a day - senioritis can tempt even the most earnest and on-track students. Seniors should have fun, absolutely, but not at the expense of academics. Sign up for challenging courses and take AP exams to potentially even get college credit!
Go on Campus Tours and Read Admissions Requirements
Once the bonfires cool down and the summer winds die down, a lot of incoming high school seniors are less than excited to find out that it's time to crack a book open again. The fall semester can sneak up quickly.
The thing to realize is that at the start of senior year, students really should be putting the finishing touches on your resume, collecting letters of recommendation (if your prospective college or university requires those), and finalizing a list of colleges to apply to - not just getting the whole process started.
Students should visit a few serious, contending colleges before summer ends, so these visits don't interfere with academics and college application preparations. Rising seniors should take some time to brainstorm for their college essay. Drafting a few versions over the summer will take off much of the burden senior year. Students should remember that many colleges have their own unique essays that can't simply be copied and pasted to other college applications, so its important to do some research before getting started.
Prepare to Apply for Financial Aid
You will be able to apply for college financial aid starting on October 1. Deadlines vary among schools but it is good to get started early on so you'll have an idea about how much aid your family could qualify for, even during the application process. Get prepared to file by applying for an FSAID (both student and parent need one) and checking out the FAFSA (Free Application for Federal Student Aid) deadlines for all of your schools. Make sure you know what paperwork you will need to get this important form submitted and start collecting important documents (see a list here).
Know that free help is available at the College Planning Center to walk you through this process. Don't be intimidated by applying for financial aid - we are here for you!