There's no question about it, college can be very expensive, and for many families, paying for college in Rhode Island can create a real hardship. Each year, tuition seems to go up at most schools, so it's important for new college students and their parents to understand the best way to save money on an excellent education.
Fortunately, there are many ways to reduce costs and still receive a solid college education. Here are five steps you can take to ensure that you get as much money that's available for you as you continue your education.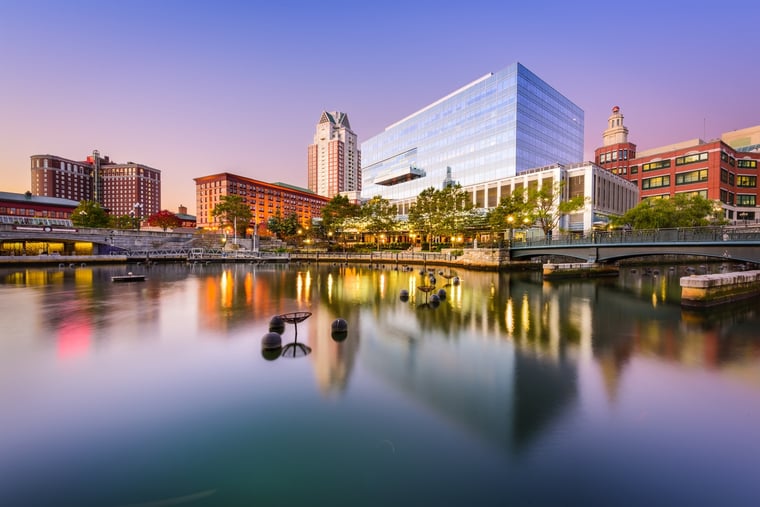 1. Complete the FAFSA
This bears repeating again and again (and again!). FAFSA stands for Free Application For Student Aid. Any student who wishes to receive federal student aid to help them pay for college is required to fill out this form. Even if you have doubts that you will get any grants once you fill out a FAFSA, you should still fill it out to find out what you do qualify for. There are deadlines for completing and filing this form, so be sure to do this as soon as possible after Oct 1 for each year you are in school. Make an appointment for free help.
2. File the CSS Profile, if needed
The CSS Profile stands for College Scholarship Service Profile. Many colleges and universities use this system when awarding scholarships and other institutional aid to students, so you will want to talk with the individual schools you are considering to find out if they take the CSS Profile into consideration. The CSS Profile takes an even more in depth look into your finances. Just keep in mind the CSS Profile does not take place of the FAFSA - in order to get federal aid (and much state aid), the FAFSA is a requirement.
3. Carefully Compare Award Letters
Once your financial aid paperwork is filled out, it won't be long before you begin receiving award letters from the colleges you applied to. While you may receive an award letter from your number one choice, you also might receive one from your number three choice. Be sure to compare the financial aid packages you get to find out which school will offer you the most financial assistance (particularly with free aid like grants and scholarships). Remember, many college scholarships will carry on throughout your college career (but some don't!), so you may need to make a difficult decision and consider choosing a school that wasn't your first choice but may save you from financial strain later on.
4. Add Up Direct and Indirect Costs
The cost of your education is more than what's on your tuition bill. You will also want to add up the indirect costs. Some grants and scholarships can be used to cover extra expenses such as living expenses and books. Some cannot. Get some help with estimating what these extra expenses will be (the school should provide you with a breakdown of their estimated Cost of Attendance (COA)), and make a plan now so you'll know how you will cover them.
5. Apply for Loans, if Needed
Once you know how much money you'll be getting from grants and scholarships, then you may consider borrowing. Federal Direct Subsidized and Unsubsidized Loans are likely included in your financial aid award packages if you filed the FAFSA. These student loans will likely offer you the lowest interest rates and most flexible repayment terms, so take advantage of them as your first option.
If you still need financial assistance, there are many other loans out there than can help you. PLUS loans, state-based loans or private loans can be a good resource for you. Just be sure to review your terms carefully before deciding on the best option for your education.
If you are going to school in Rhode Island (or if you are a RI resident), you will have access to apply for the RISLA Student Loan. This loan offers some of the lowest interest rates in the country, so it is worth exploring to help pay for your education
By taking these steps you'll have gone a long way toward paying for college in Rhode Island. When you take the time to research your options and reach out for assistance, you might find that your college bill isn't as big as you thought it would be, and that you have less to pay back.
Need some more information on college borrowing? Download our guide.