Being a parent comes with challenges during every stage of life. It's a balancing act and during stressful times, a delicate one. Deciding on where to apply to college is equally exciting and terrifying for students. As a parent, you are likely feeling many of the same emotions as your child. You want to be supportive, but you also want your child to be realistic. You've been around the block, and you don't want for your child to make mistakes that can affect their future success or happiness.
So how do you help your son or daughter choose the right school?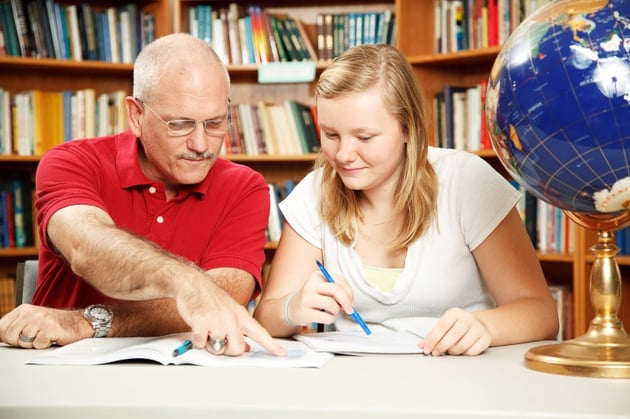 1. Keep the conversation open & light.
As difficult as it may be, try to avoid telling your student what they need to do. Entering college is a big transition into adulthood and your child needs to start taking some responsibility for his future. The conversation about where to go to college shouldn't be one-sided for either party. Don't force your alma matter or the state college on your child because you think it is where he or she should go. Instead, talk about these schools with your child, discuss why you believe they might be a good fit, and offer to take your child on a tour of the campus. If you get resistance, don't push it. Let it settle and work it into the conversation at a later time. Remember, in order for a school to be a good fit - and for your student to succeed in college - he must believe that the college is the right choice for him.
Also, remember to be patient about having these conversations. Often times, it is a good idea to wait for your child to bring you into the conversation rather than forcing him to talk about it with you before he is ready.
2. Ask the right questions.
Sometimes, asking questions is the best way to guide your child. If she is interested in a particular school, ask her to explain what excites her about it and what she would want to study. Store these questions in your head for when the time comes:
How will you be challenged at this school?
Will you have the right amount of support to succeed and be happy?
Will you be able to afford your loan payments after school?
How to you want to live after you graduate?
Can you continue to involve yourself in activities that you love at this schoo?
3. Help your child understand future earnings.
So many students graduate from college not having a lick of understanding what their salary will be after college. When I was in college, I sincerely believed that my salary would be based on where I went to school (and should be at least as much as one year's worth of tuition!) rather than my choice of career. I was in for a rude awakening.
There are many tools online, like glassdoor.com, salary.com, and bls.gov that offer descriptions on job types, including salary information. It's a lot to ask a student to know exactly what they want to be. After all, they don't have the experience to support their ideals. But having some data to help show them how practical their goals are, and how will affect how they live after college can help guide the conversation.
4. Suggest your student job shadow.
A great way for your child to learn if a job is what she envisioned is to job shadow. Suggest your child reach out to businesses in the community and job shadow for a few days to see if the job is what your child pictured.
5. Show your child where to get the facts.
Recommend your child do some research using tools like the College Scorecard to determine if a school is a good investment. What is the graduation rate? What are the earnings for students who attended the school? Are they earning more than the average high school grad or college grad? What about cost? What does the average student pay and how does it compare to the national average? This tool can help shed some light and assist your family in comparing schools. Give your student some time alone to look at the data himself and see what he learned from it. How did it change his choices?
When the time is right, the above tips can help guide the conversation between you and your son or daughter. Remember, you want to provide support and not control your child. Use your instincts, try to leave emotions on the sidelines, and good luck!
Please leave your suggestions for other parents in the comments box below.