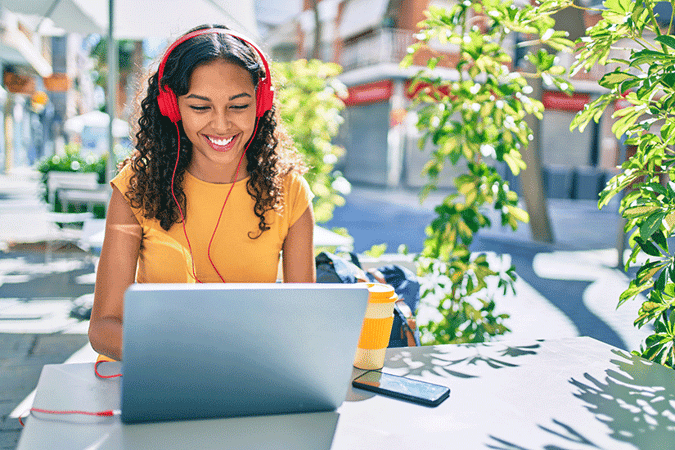 Need additional funds to pay the tuition bill?
You have options when it comes to bridging the financial gap in order to pay your upcoming tuition bill. But if you feel you need to borrow, just remember to be a smart and responsible borrower.
Continue to search for scholarships.
Consider if you can reduce your borrowing need with a tuition payment plan.
Students should first look to a Federal Direct Loan to cover higher education expenses.
If all of the above still leaves you with a balance for your college expenses, that is where RISLA can help. Interest rates are rising but we think you will agree, we are offering some of the lowest fixed rates available this season. We like to keep it simple and that is why at RISLA your credit score does not determine your rate. Your rate is determined by your choice of repayment. Paying while still in school (Immediate Repay) or waiting until after you leave school (Deferred Repay). It's as simple as that. Visit risla.com today to see our low rates and program benefits for Undergraduates, Graduates, Parents and those seeking a Certificate.

Our 10-Year, Immediate Repayment loan with RI Advantage1 and Auto-Pay

starts at 4.99% APR2

Some additional tips:

1. RHODE ISLAND ADVANTAGE applies to any Rhode Island Students attending school in any state or Non-Rhode Island Students attending a school in Rhode Island who select an Immediate or Deferred Repayment loan.

2

. APR:

The Annual Percentage Rate (APR) reflects the estimated total cost of the loan, including origination fees ($0), accruing interest, and the effect of capitalized interest. Interest begins accruing after each loan disbursement. Rate shown includes the 0.25% interest rate reduction for using the auto-pay feature. If monthly payment is calculated to be less than $50 per month for full term, lowest payment is $50 per month with term reduced.