If your child is heading to college next fall, you've likely spent some time pondering/worrying about how you are going to pay for it. Financial aid, the general term for financial assistance provided to families with a college-bound student, comes in two basic forms: need-based and merit-based. Below, we'll discuss the differences and how each is awarded.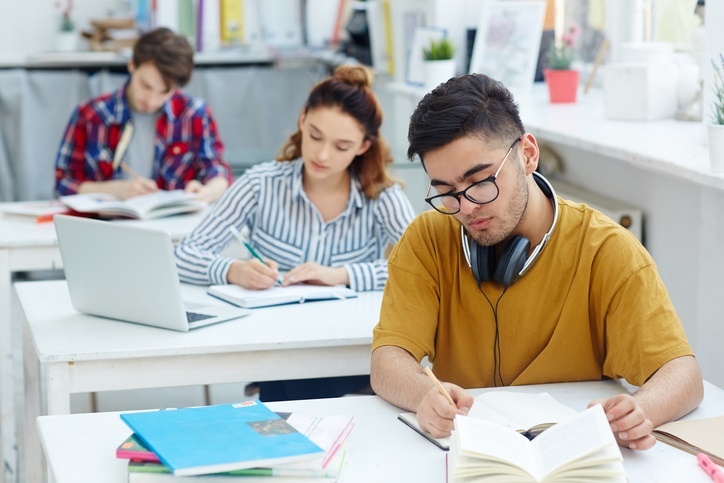 Need-based financial aid
Need-based financial aid is a wonderful thing. It can come in the form of grants, scholarships, work-study or loans, and is available to help your family pay for college. Need-based aid is awarded to your family based on - you guessed it! - your family's financial need, as determined by the government or school awarding it.
Some need-based aid is considered "gift aid." That means the money provided is a gift to you, with no strings attached. Gift aid includes grants and scholarships and your goal should be to maximize this type of aid before seeking other sources of help.
"Self-help aid," on the other hand, requires something from you. In the case of loans, it requires repayment with interest. For work-study, it requires that the student put in hours of work to earn the funds. This kind of aid, which still can help you cover college costs (and most families still rely on in part), does require some investment from you.
Need-based financial aid is awarded primarily based on what's called the "federal methodology." When you submit a FAFSA (get free help completing it here), the federal government takes into account your family's income, assets, number of children, age of oldest parent, etc. and comes up with a figure that it thinks a family like yours should be able to pay towards a college education. Beware, you may not agree! The difference between the school's total Cost of Attendance (COA) and your Expected Family Contribution (EFC) is your financial need.
Some school's use an "institutional methodology" for awarding their own need-based funds, but they can't use their own methodology for awarding federal funds. You may need to submit an additional financial aid application, such as the CSS Profile, in order to qualify for institutional need-based financial aid so pay attention to school instructions and deadlines.
Merit-based financial aid
Merit-based financial aid is usually awarded in the form of scholarships or grants (free money!) and is not awarded with regards to your family's financial circumstances. Instead, merit-based aid is awarded based on academic performance or other talents or contributions.
Many colleges offer an academic scholarship program. It is common for colleges to look at your GPA, class rank, and SAT scores when determining whether or not you qualify for this type of aid.
You want to make sure you pay attention to deadlines when it comes to receiving merit-based aid at the college level. Some colleges require you apply earlier than their regular admission deadline in order to be eligible. If you are applying to URI, your application will need to be received by December 1 in order to be considered for their academic scholarship. At RIC, the deadline to apply is December 15.
You may also receive merit-based aid for athletic, artistic or musical talents, just to name a few. Get in touch with each school to see if they have programs like this. You may need to reach out to a coach or department chair after contacting admissions if you or they think you might be a good candidate for a non-academic merit scholarship.
Merit-based aid isn't only provided directly by colleges. Private organizations and foundations often offer merit-based scholarships. The guidelines for receiving the aid will be determined by the individual program or organization. For example, you may be awarded a scholarship because of your extensive volunteer work, your love of Bach and life-long dedication to the piano, or your ability to pull off a strike every round of a bowling match. The idea is that the award will be provided to you based on your merit, and not your financial circumstances.
In Summary
Applying to colleges where the student's academic profile is better than their peers at the college is a great way to earn merit-based aid that can help reduce college expenses. Searching for outside scholarships, including those based on both need and merit, is also a fantastic way to land more money to help pay for college and supplement what you receive from the federal government, state, and school.
Start your local scholarship search today at www.rischolarships.org.