Joining the military can be an exciting idea. The commercials boast honorable missions, and adventures around the world. But the military is actually much, much more than just excitement, adventure and defending your country. The truth is that a committing to a stint in the armed services can be a way to advance a civilian career and fund a college education. Know all the angles and use your time in the service wisely, and you could come out with some opportunity that you simply won't find elsewhere. Here's how it breaks down: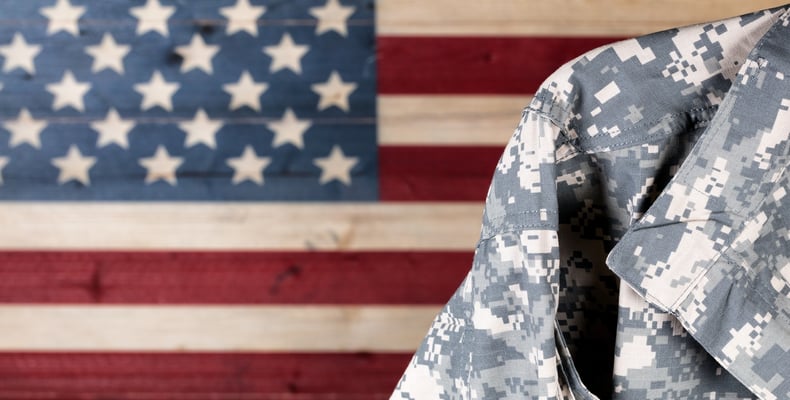 The G.I. Bill
After 9/11, the G.I. bill was revamped from its 1944 origins. The updated bill, as outlined on Today'sMilitary.com, offers some pretty amazing benefits. Depending on your total length of service, you'll be eligible to receive, for a period of 15 years after your honorable discharge or retirement:
Tuition and student fees (maximum caps do apply)
A living stipend, which varies based on the cost of living in your location
Books and school supplies (maximum benefit of $1,000 annually)
Benefits can be shared with family members, including spouses and children.
Go ahead, try to find another career move that provides all of that! Makes you wonder why the Marines don't talk more about tuition in those commercials.
Loan repayment
Both the Navy and the Army offer a benefit that is essentially the reverse of the G.I. bill outlined above. Their loan repayment programs are designed to entice college grads with student loan debt to join the military by offering to pay off those student loans. For each year of full-time duty, service members receive a repayment equivalent to 1/3 of the total student loan debt (although there is a maximum loan repayment of $65,000).
In addition to loan repayment, the military offers extra incentive for college grads. You may be eligible for Officer Candidacy School (OCS) having obtained a college degree prior to service, and commission brings with it higher pay as well as leadership opportunities.
Reserve Options
As a reservist, you may be able to earn significant benefit towards your education, and enjoy the time to use those benefits.
The GI Bill also applies to reservists. Your total benefit will depend on how long you enlist, but goarmy.com caps the maximum benefit for soldiers in the Army Reserve at $13,000 – not small change.
The Army Reserve Education Assistance Plan (offered by other branches, as well) offers up to $40,000 in educational benefits for reservists who serve at least 90 consecutive days of active duty. This is a stand-alone benefit, so if selected, it may be the only educational benefit you can obtain. Talk to your recruiter and read up on the program before making a decision!
The student loan repayment option remains an excellent benefit for reservists, with maximum payouts of $50,000. Note that you'll need to enlist in the Army Reserve (or comparable branch's reserve service) for six years, which differs from the standard repayment option.
Scholarship options for reservists are an often-overlooked benefit that can really add up. Here's an excellent roundup of Army National Guard scholarships, which is a good place to start your search if you're interested in rounding up available opportunities.
The ASVAB
If you decide you want to enroll in the military, you will likely need to take the ASVAB. They ASVAB helps military recruiters determine where your talents will best be used and ensures you are military quality. Sometimes, recruits have a specific path in the military in mind - but the path you have chosen may require that you have a certain score on your ASVAB to qualify. For that reason, practicing to take the ASVAB may be wise. Recently, we were contacted by an organization that has put together an ASVAB practice exam to help you prepare for thee ASVAB. This practice exam, while not officially associated with the US military, was created by a military recruiter and his brother to help recruits prepare for the test.
Don't think of the military as simply a career option! With myriad options to fund college or repay existing loans, it could be a pathway to financial freedom, too.
Need some help with college planning? Book a free-one-on-one appointment with the College Planning Center of Rhode Island.