Local scholarships are one of the best ways to hack away at your tuition bill. Why you ask? Because it's free money that doesn't need to be repaid and there are usually no strings attached! Scholarships are much like grants in that they don't need to be repaid, but they sometimes have requirements you must meet in order to win them, or you may be required to send in a separate application for the scholarship. If the scholarship is awarded by the school itself, you may need to get your admission application materials in earlier than normal to be considered.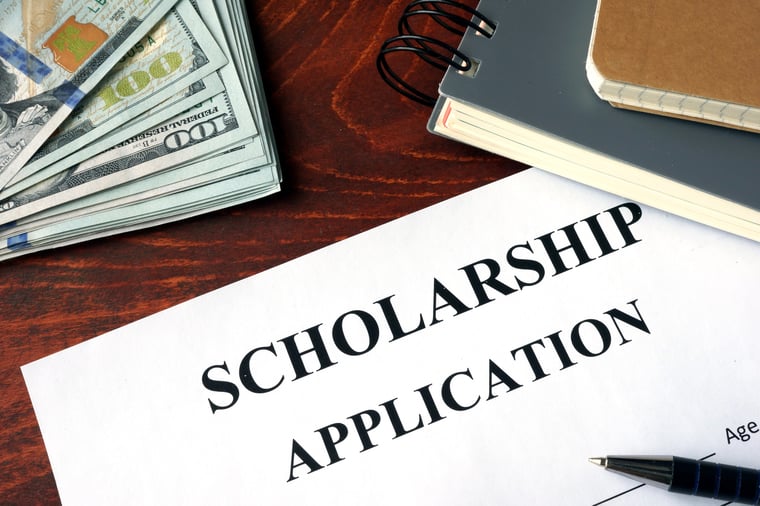 Many scholarship myths leave students thinking that scholarships are only for star athletes and straight-A students. This is false! There are scholarships for those with financial need and there are scholarships for those with special talents. Spend the time going through scholarships to see if you qualify for any niche scholarships.
1. Every Little Bit Helps
Many students are wary of applying for local scholarships because the amounts tend to be smaller than national scholarships. Yes, local scholarships typically start around $100+ (but can go up a few thousand) and national scholarships tend to be significantly more. But what students don't understand is that any money you receive is better than where you started. It's $100 more than what you initially had, so don't knock small amounts of money. That money could cover the cost of a textbook or a few month's worth of utilities!
2. You Have Endless Resources
But what I am here to tell you is applying for local scholarships is well worth your effort! There are so many resources at your disposal to help you find local scholarships. Start with your local newspaper and see if any organizations are advertising their scholarships. Check in with your school counselor regularly, talk to your parents to see if their work gives away a scholarship, and most definitely use RIScholarships for your search. With all of these resources, there is no excuse not to apply for scholarships.
3. Fewer Applicants
Another perk to applying for a local scholarship is that there are not many applicants. Many applications have eligibility requirements that applicants must meet in order to apply. Some of the eligibility requirements could be unique, like applicant must be the child of a town police officer. You can bet that your odds of winning the scholarship are high! How many high school students do you know whose parent is a town officer? Score!
4. Reuse Parts of Your Application
After applying for scholarships keep copies of your application! You may be able to reuse part of an essay for another scholarship. Your application immediately got easier and is totally worth it! All I can say is apply for as many scholarships as humanly possible. See your odds increase as you continue to apply for scholarships. I understand that applying for scholarships, is time-consuming and you can't see the payoff yet, but once you start receiving scholarships I know you'll be happy you put the effort in.