Students should be open-minded as they start their college searches and learn as much as possible about all types of colleges so they are making informed decisions about where to apply and what kind of schools are the best match for their personal goals. It's important for students to identify schools that are good matches both academically and financially. Colleges fairs are a great way to learn about a lot of campus cultures in a brief period of time, so they are definitely worth your time in the early stages of college planning.
All high school students - even students that aren't sure if college is right for them - are encouraged to attend college fairs. College fairs can help undecided students determine if college is a path they can see in their future. Students will have the chance to learn about different kinds of programs offered at colleges and the financial aid that is available to help them pay for college. Choosing a college wisely can mean the difference between graduating and dropping out, so students need to do their homework before sending in applications.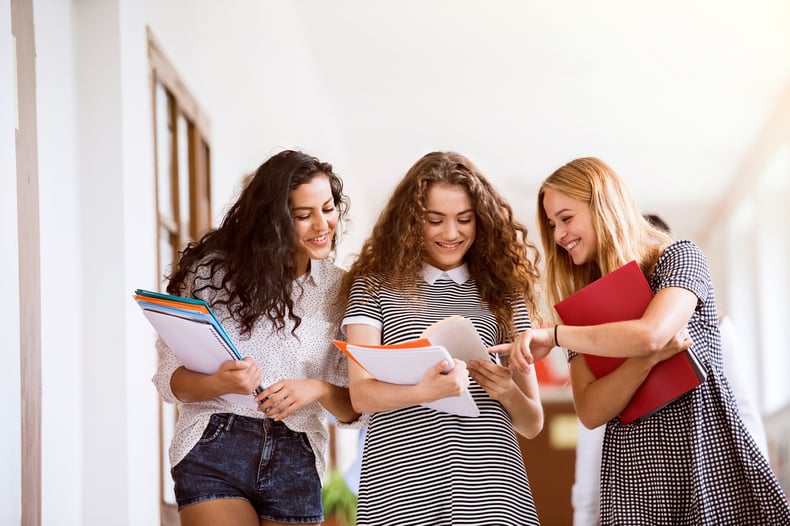 Attending a college fair can present you with a few advantages. One advantage is that you will get the chance to engage with the college representatives and (hopefully) leave them with a long lasting impression. This is important if you do plan to apply. If the rep recalls your encounter when he or she reads your application, your chances of being accepted are likely increased if you left a lasting positive impression. Ask questions that you wouldn't otherwise ask if you weren't face-to-face with the rep (see below). Also, use your interaction as a learning opportunity. Gain as much knowledge as you can to help your further narrow down your college list when it comes time to apply.
Potential questions to ask college reps:
How do you help your graduates get jobs after they graduate?

What is your success rate for placing students who come to you seeking help?

Do you have a program to help first year students transition into college life?

What kinds of students are happiest and most successful at your school and why?
College fairs allow you to learn more about what the college or university will be like. The information the representatives choose to emphasize gives you insight into the institution. Do they play up the brand new athletic facilities or do they talk about the importance of creating a student-based community? If you have already visited the campus or plan to, get the information you won't get on the tour. So avoid questions about class size and popular majors, and other information readily available on their website. Get the answers to your intuitive questions so you can really start to build an image of what the college will be like for you as a student.
Before the fair
Explore the list of colleges that will be at the fair you are attending and decide which booths you would like to visit. Prepare a list to bring with you.
Make a list of questions you would like to ask each school. Print out the list and leave room to write notes.
Print labels with your name and contact information on them so you can place them on college info cards instead of continually writing out your information.
Prepare a book bag to bring with you. Throw in a notebook, your list of schools, your list of questions, labels, and a few writing utensils. Leave room for brochures and other college handouts.
At the fair
Introduce yourself, ask questions, and make eye contact. You want to make a lasting impression.
Systematically visit each of the colleges on your list, making sure to ask questions of the representatives.
Smile!
Take notes after you visit each booth. You may think you will remember which school said what, but after talking to a whole list of schools, you may not. Write it down while it is fresh!
After the fair
Review your notes and think about the representatives to whom you spoke. Which schools made the biggest impression on you. Why?
Sort through the materials you received. Organize them into three piles. Start looking through the ones you were most interested in first. Recycle brochures from colleges you have decided won't be a good fit for you.
Conduct additional research on the colleges that excite you most and plan an in person visit. Contact admissions before you go.
Register for the College Planning Center's 10th Annual College Fair at McCoy Stadium to be held on September 23, 2019 from 6-8PM.