Once you finally receive your child's college financial aid award letters in the mail, you may feel emotions like relief and excitement. The financial aid award letter contains information about the aid that you are eligible to receive on a state and federal scale and also includes funds directly awarded by the college. The format of award letters widely differ making it difficult to find comparison.
Here are some tips to help you interpret your financial aid award letters.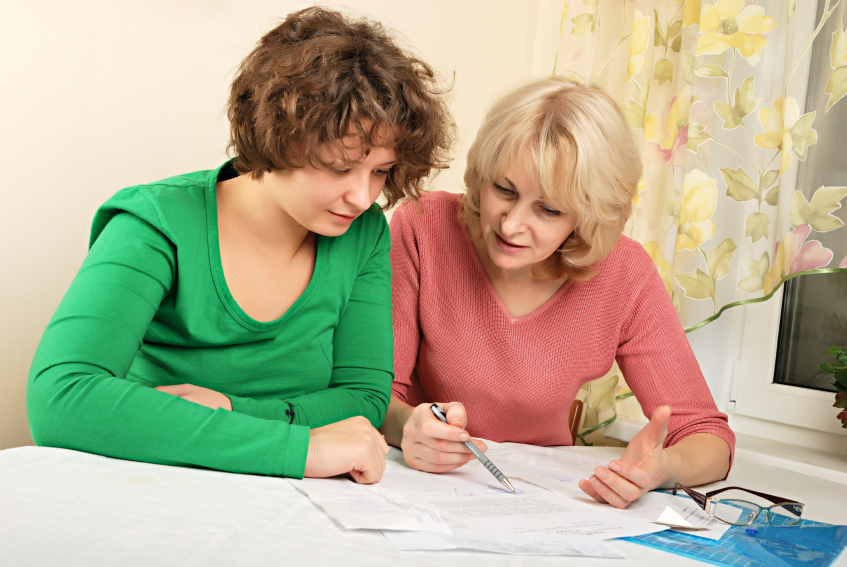 Gift Aid
Grants and scholarships are considered forms of gift aid because they do not have to be repaid. The first step to comparing your financial aid awards is to add up the total amount of gift aid you received and subtract it from the total cost of education at that school.
Sources of gift aid include states, the federal government, the education institution and private donors.
Grants can be given based on any number of qualities but are often awarded based on financial need. The Federal Pell Grant is available for students who are undergraduates and come from low income households and will be included on your award letter if you qualify.
Like grants, scholarships can also be based on financial need. Students can also be awarded a scholarship based on exceptional academic or sports ability, as well as a whole host of other factors. The college may award the scholarship to the student directly or the student and parents will have to search for opportunities through their guidance office or online. Visit www.rischolarships.org to find local scholarships in Rhode Island.
Self Help Aid
Self help financial aid is when a student takes on the responsibility of receiving help in the form of work opportunities and loans.
Work Study
Work study allows students to work part time while attending school and will be paid at least minimum wage to participate in the program. Although work study is included on the award letter, it is up to the student to be proactive and apply for work study positions. Keep in mind, even without a work-study job, a student still may be able to obtain on or off campus part-time work that can offset college costs.
Loans
There may be various types of loans listed on your award letter. It's best to start with federal Perkins and Stafford loans (also called Direct Subsidized and Unsubsidized loans) because they not only tend to have low, fixed interest rates but also offer extremely flexible repayment options. Stafford loans are disbursed by the U.S. Department of Education. Perkins loans funds come from the government and are offered through certain schools.
The Federal PLUS loan may or may not be listed on your award letter. This loan is credit based and has an origination fee. Even if this loan isn't on the award letter, you can still apply and if it is listed on your letter, you aren't obligated to borrow it if you think you can find a better deal elsewhere.
If you find that there is still a gap in the funds needed for college, you may have to seek out state-based loans or private student loans not listed on your award letter.
The next step to comparing your award letters to to add up the amount you will need to borrow at each school to determine the parent and student debt loads.
Things to Keep In Mind
Some award letters can be vague so it is up to you to do the additional research to get the clarity you need to learn all your options. You are not obligated to accept every part of your financial aid package. Comb through everything to find what will work best for your family.
If you believe that the award is not enough, or your circumstances have changed since you completed the FAFSA, you will need to file an appeal.
If you need help interpreting and comparing your financial aid award letters, make an appointment with the College Planning Center of Rhode Island here for free.
Also visit our step-by-step blog on comparing financial aid award letters.