You started off your semester strong by getting to class ten minutes early and finishing projects weeks ahead of time. Now you find yourself in November struggling to complete assignments that are due the next day - that is college life. If this is you, you're not alone. Many college students are guilty of losing motivation over time. In many cases, it's mind over matter! But remember, one of the first reasons why you're at school is to be successful!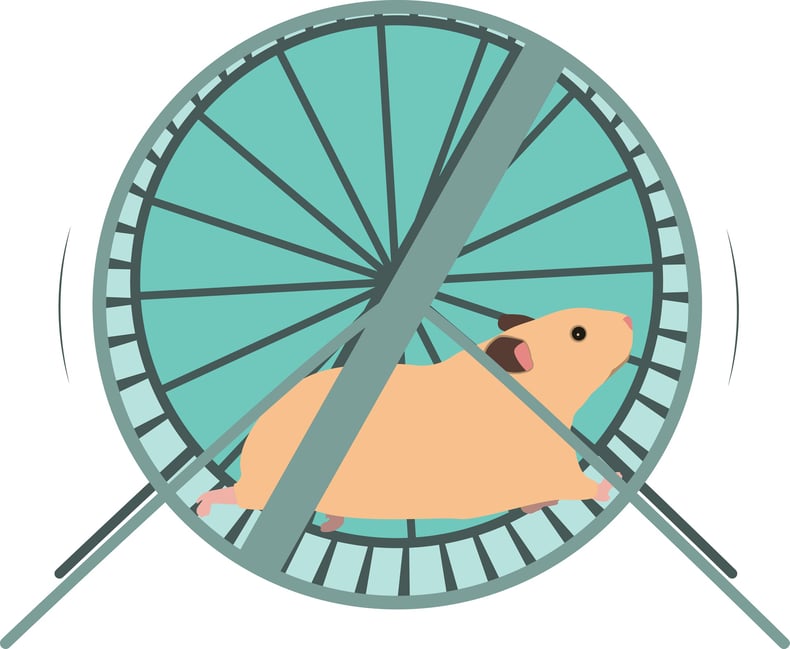 Keep your motivation high by looking at things with a different perspective. In the moment, it might seem like a few of the classes in your schedule are irrelevant, but you are likely acquiring skills that you'll need later on in your professional life. Take English for example. English teaches you how to think critically and analyze text. It shows you how to communicate effectively to get your ideas across to others. And it shows you how to structure your words according to normal convention.
If you find yourself lost, set small attainable goals and reward yourself. Give yourself something to work towards. Dissect the project or paper into sections and set up a time when you will complete each task. Once you finish a section, reward yourself with a brief walk or some of your favorite candy (who can resist a mini-Snickers or an Andes mint?!) By setting these small goals and accomplishing them, you will feel like you're getting more done and a big task can seem much more manageable and maybe even enjoyable.
Don't let one failure get you down. We are all human and make mistakes so chances are we aren't always going to get everything right. So, when you don't get something right, don't let it discourage you. Use it to your advantage so you can excel the next time! If it was a mediocre grade on a paper, meet with the professor to figure out what you could've done better. Out of struggle and failure comes growth. You can always do better if you don't give up.
Develop a routine and change it up as you see fit. A routine usually takes about two weeks to form. Delegate certain days of the week to do certain tasks. You'll thank yourself when you start cranking through your to-do list. Don't forget to schedule in time for you! Go to a yoga class or meet up with friends for a meal. These small things will help keep you sane and keep your motivation at an all time high.
Look at the big picture. We are all guilty of forgetting why we actually went to college. Take a moment to remember why you are there and what you want to accomplish. Your college education will help pave your future. It is expensive. Don't waste your time focusing too much on the new social scene. Get the most academically you can out of your time there.
Maintaining your momentum towards the end of the semester is without a doubt a difficult task. But it is completely essential to put in your best effort in order to attain success. Now that you've got the tools on how to stay motivated throughout the semester, use them to your advatange! Take breaks while you study, reward yourself for hitting your goals, and think about the future to help keep you stay focused.
If you enjoyed this blog post you might also like The Importance of Self-Discipline in College. To keep up with our latest posts and tips follow our blog!