Your child has made a big commitment by choosing to go to college. Likewise, you are putting a large commitment in your child by agreeing to pay for college. But many parents, like yourself, can't help but wonder, "how the heck am I going to pay for this?"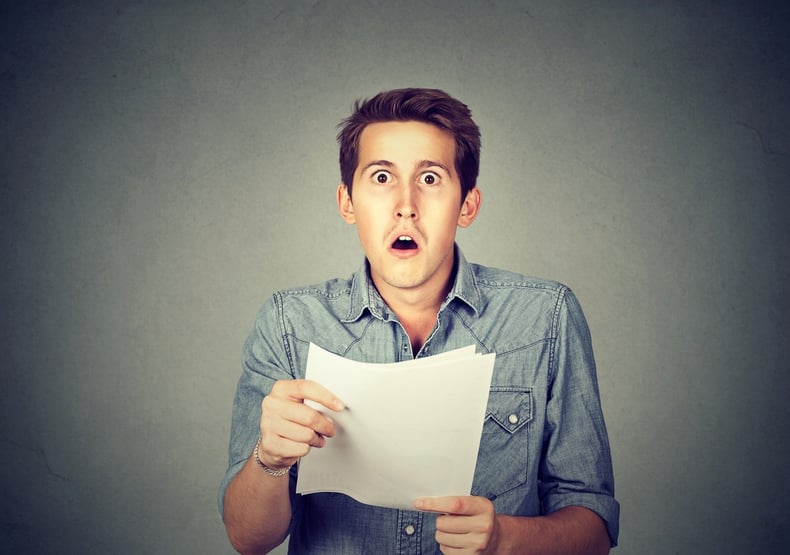 The sticker price on a college education can no doubt lead to shock. If you see that number and wonder how to pay for college with no money, know that there are options available. Most families these days don't pay the sticker price published on a college website.
Here's what you can do so you don't need to either.
1. Apply for financial aid
The best way to get money to help you pay for college is by applying for college financial aid. Financial aid can greatly reduce a college's sticker price to something that is affordable for your family. The amount of financial aid you are eligible for is directly related to your family's circumstances, including income, assets, number of children, age of parents, etc.
There are four major types of financial aid: grants, scholarships, work-study, and loans. These four types of aid are characterized into two categories: gift-aid and self-help aid. Gift aid is exactly that - a gift to you. It doesn't require any investment from you and doesn't need to be repaid. Grants and scholarships fall into this category. Self-help aid does require an investment from you and/or your child. Student loans and work-study are forms of self-help aid.
The best type of financial aid to get, hands down, is grants. If you submit your financial aid forms by your school's deadlines, and they determine you are eligible for a grant, they will simply add it to your financial aid package. Federal grants come in the forms of Pell Grants and FSEO Grants. States offer grants as well. Institutional grants are provided by the school itself and they will include them in your financial aid award if you qualify.
Even if you don't think you will qualify for financial aid, you should apply anyway! To do so, you'll need to complete a FAFSA (Free Application for Federal Student Aid). You may also need to complete a supplemental application called the CSS Profile (check here to see if your schools require it). Free help is available to help you complete these forms. Trust us, applying is definitely worth an hour of your time!
2. Seek outside scholarships
Scholarships are much like grants in that they don't need to be repaid, but they sometimes have requirements you must meet in order to renew them, or you may be required to send in a separate application for the scholarship. If the scholarship is awarded by the school itself, you may need to get your application materials in earlier than normal to be considered. For example, in order to qualify for the University of Rhode Island's Centennial Scholarship, you must have your application for college admission in by December 1 and meet a host of other requirements.
If the scholarship is being awarded by an outside organization, you will need to directly apply with that organization, following their instructions. You will need to spend a considerable amount of time searching for opportunities. Just keep in mind you can't complete a scholarship search in just one day, and you don't need to be a straight-A student to get one. Scholarships are also available based on financial need or for other qualities. A great place to start your search is at your high school guidance office, or sign up for RIScholarships.org to search RISLA's online database of local, hard-to-find scholarship opportunities.
3. Don't limit your options
Your child may have their heart set on one school. But being open minded can often lead to a much better financial outcome for the whole family. Apply to multiple schools, making sure to include one in-state option. Look for schools where the student's academic profile is better than those of the average student, which may help him or her qualify for merit based aid. Promote your child's talents, such as athletic, artistic or musical, to see if any doors open for scholarships. And lastly, compare financial aid offers. If you like one school best, and their offer isn't as good as another school's offer, send it to your top choice and ask if they can match it.

4. Take advantage of work-study
Work-study is a federal program that sets aside dollars for a student to earn while working at an on or off campus job. The only difference between this program and a regular part-time job is where the funds come from. By providing work-study funds, the federal government simply opens up more job opportunities to students. So, if this is included in your financial aid award, it is money that will help your child pay for everyday and living expenses, but they must do the work to earn it. Don't expect it to reduce your tuition bill because this money is only paid as it is earned and is not awarded up front.
5. Join a program
Organizations like AmeriCorps, the Peace Crop, National Health Services Corps and ROTC programs offer college money in exchange for service. Your child may also be eligible to go to college tuition free after giving a certain number of years to the US military. If your family is really strapped for cash, and the financial aid packages you receive aren't up to snuff, this might be an option worth exploring.
4. Take out a loan, but do it responsibly
The media likes to sensationalize the student debt "crisis." In fact, most students (and there is plenty of data to support it) find their student loan payments to be quite manageable.
But you should make sure you are borrowing responsibly when you do need to take out a loan for college. For example, think about the career path the student is pursuing. What is the average starting salary for a graduate in that field? Use this calculator to determine what a conservative amount to borrow is (for ALL years of college) based on that field.
Also, make sure you compare options if you do borrow. Student loans come in a variety of forms: federal, state-based and private. Federal student loans include the Federal Direct Subsidized and Unsubsidized Loans (Stafford) and the Federal PLUS Loans (this one is for parents). State-based loans are offered through a network of nation-wide lenders, such as RISLA, and often offer very competitive rates and fees. Private loans vary widely from lender to lender and you must be careful to investigate the details of these loans (as with any loan!) before signing the note.
So, you don't have money set aside for college? That's okay - you are not alone. Just remember there are billions of dollars in financial aid available out there to help.
Want to know more on financial aid? Download our Financial Aid 101 guide and get all the details to need to apply!