Are you suffering from college enrollment decision analysis paralysis? Analysis paralysis is referred to as the over analyzing of a situation so that a decision or action is never taken, paralyzing the outcome. Not sure if you have college enrollment analysis paralysis? Ask yourself a couple of these questions.
Do you feel like you're making a wrong decision?
Are there too many choices out on the table?
Are you having difficulty making a decision because there is too much information?
If you answered yes to any or all of the questions then chances are you are probably a victim of analysis paralysis.

You're not alone in this and many students feel the same way that you do. We have some considerations for you to keep in mind when making a college enrollment decision.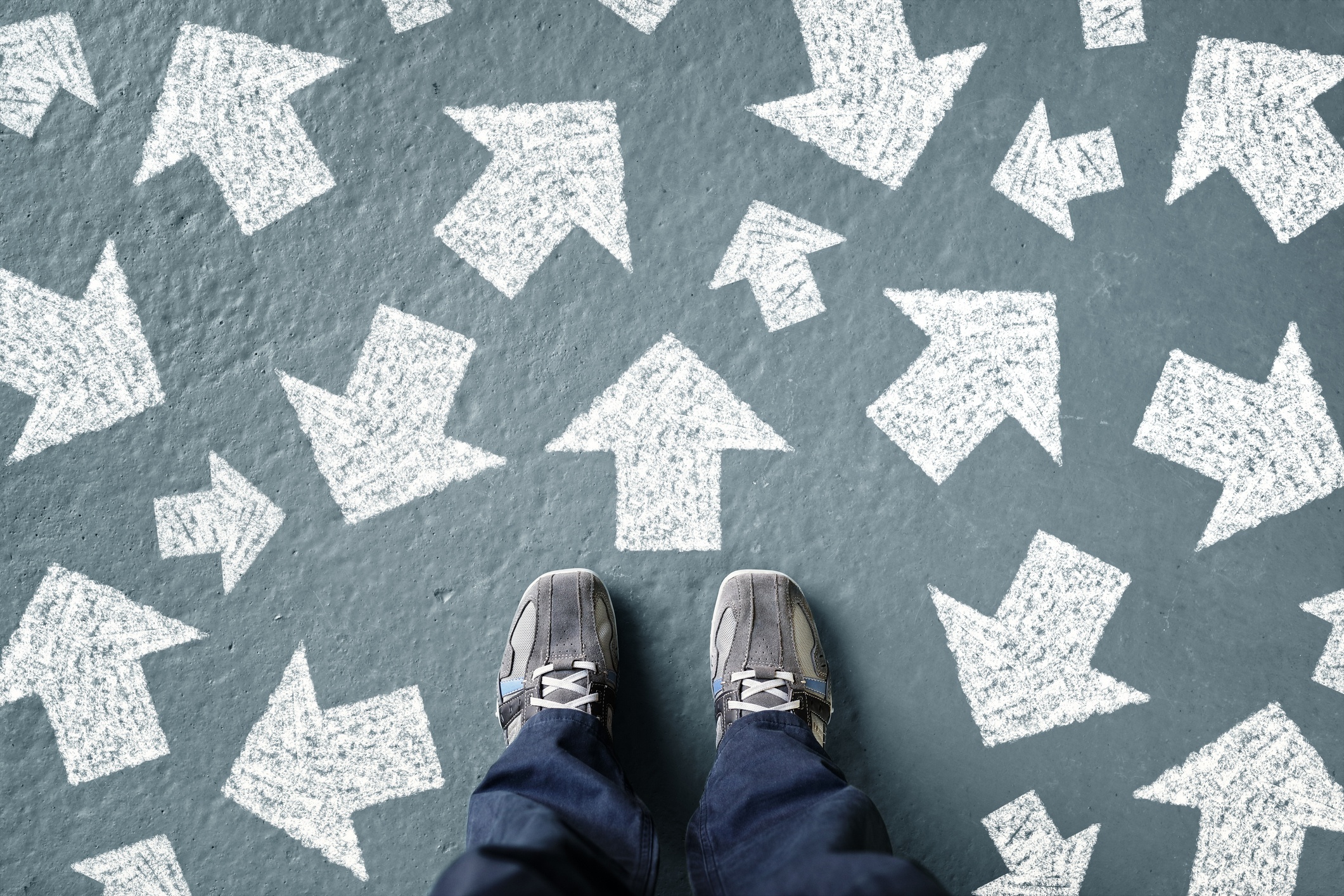 Set a Deadline
Colleges have set this date for you already (one less decision to make!). For most schools you must notify them of your decision on or before May 1. When you notify the school that you plan on attending, you are usually required to send in a security deposit to hold your spot. Be sure to let all of the schools that accepted you know your final decision so they can open up your spot to someone on the waiting list.
Don't Focus on the Minor Details
The more time you spend thinking about details, the more likely you are to put off making a decision. Set basic parameters for attendance and stick to them. Don't scrutinize one school because they only have 4 tennis courts instead of 6 or 2 meal options per night instead of 4, when in reality these small details don't directly affect your education.
Spend your valuable time considering what matters most like availability of classes that interest you, strength of the program you plan to study, and whether the campus culture meshes with your personality. While you focus on the big picture, ask yourself:
Will I be happy here?
Am I confident that I'll graduate at this school?
Will I gain the knowledge I need to find a good job in my field after college?
Is this college affordable for me and my family?
Don't Expect Everything to be Perfect
Every option has its own set of considerations. Your ideal scenario is likely hard to find or doesn't exist. Because of that, when we focus on selecting the perfect college, we can become overly critical of everything which only makes the stress of decision-making worse. Whether you take an option off of the table or an option is still up for consideration - each college will have it's pros and cons. We don't recommend making dozens of pros and cons lists because with this approach it will likely take you a long time to make a decision (and may have been just what led to your analysis paralysis).
Too many students are willing to do whatever it takes to go their dream school. But when financial aid award letters arrive in the mail, a different school may have awarded a more enticing financial package than your ultimate college. Instead of focusing on the dream school as the only one for you, ask yourself if you will still be happy and successful at the alternate school. But also look into the future, and picture your life after college. Will you be happy and successful after graduation if you have a whole lot more debt? Use our tools to evaluate what's affordable for you to borrow based on your career choice, and estimate what kind of payments you would have based on how much you would need to borrow.
Relax
If you're feeling confused, overwhelmed, or stuck it may be time to take a break. Stop and take a moment to do something that you enjoy: sit down and read a book, chat with a funny friend, or go for a walk. Doing something you like will allow you to clear your head so you can go back and tackle the decision at hand. We're not encouraging you to avoid making a decision but to simply take a break so you can think straight.
Turn Negatives into Positives
Embrace all opportunities that every school has to offer you. Remember that at the end of the day, you are at college to learn. So, if the social scene isn't as great as you had hoped, don't knock it. Instead, try joining a club or intramural team to expand your friend network and focus on the positive: you'll have less distractions and more time to build your knowledge and skills.
Need some help making your college enrollment decision? Book a college planning appointment with one of our counselors at the RISLA College Planning Center to get help comparing award letters and to assist you in your decision making process.