Student loans come in all shapes and sizes. As a general rule of thumb, students should always explore their federal student loan options before turning elsewhere for borrowing for college.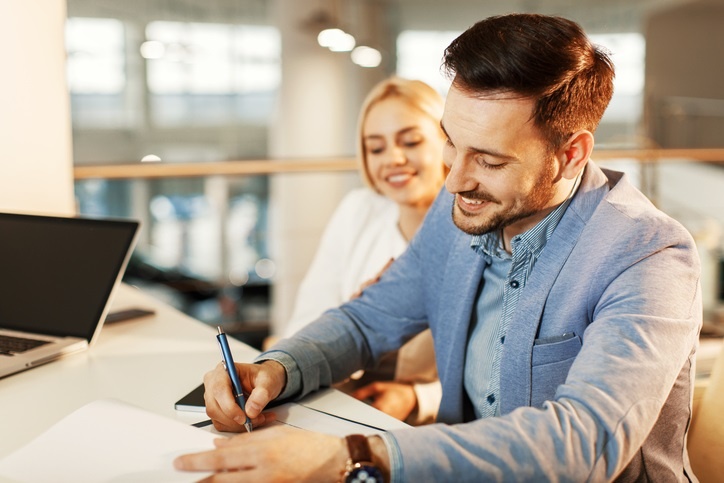 So what happens if you are awarded the maximum amounts on your federal student loans and you still need more money to pay your college bill? Searching for grants & scholarships to help fund your education, but they rarely will meet your entire need.
Your next option is a Federal PLUS loan, a private student loan or a state-based student loan. We will review how each of these student loans are different below.
The Federal PLUS Loan is a fixed rate loan in the parent's name (grad students can also pursue a PLUS loan). The student has no obligation on this loan, unless they make an individual agreement with their parents. You can defer your payments while the student is in school (although this means you will end up paying a lot more in finance charges in the long run) and there are deferment and forbearance programs if you are in a sticky financial situation, for example, if there is a job loss or illness in the family. However, the ratews on federal PLUS loans are not nearly as low as those on their federal student loan counterparts.
State-based loans are provided through non-profit, state affiliated lenders. These loans are typically fixed rate loans and may or may not have fees. They have varying deferment and forbearance provisions, dependent upon the lender. RISLA offers two repayment options.

Typically, state-based loans are available to residents of the state in which the agency serves, or to students from outside of that state who come to the state to enroll in a college there. For example, if you are from New Jersey and you go to college in Rhode Island, you may qualify for RISLA's state-based loans. Likewise, if you live in Providence, RI, whether you go to school in Rhode Island, Massachusetts, or Hawaii, you can apply for this loan.

Private loans have rates, fees and terms that vary widely based on the lender, the loan program, and sometimes the individual borrower. If you want a private student loan, you will need to seek it out on your own or you can ask your college for recommendations.

These loans are offered by banks and nationwide student lenders such as Sallie Mae and Discover. Some of these businesses offer fixed rates but most of the offerings are variable rate. In either case, most programs offer tiered pricing. Tiered pricing means the rate that you receive, whether it is on a fixed rate or variable rate product, is based on your credit score. It may be the credit score of the student, the coborrower, or some combination. Every bank determines their own criteria. When applying for a private student loan, be very aware that the advertised low rate may not be what you qualify for, unless you have outstanding credit. Also, make sure to pay attention to disclosures, terms and conditions. Deferment and forbearance options may be very limited.
No matter which type of loan you decide to pursue, you will want to be careful to research rates and terms before applying.
Use this list of questions
to help compare options and don't be afraid to cancel your application if you don't like the rate you receive after applying.