The average American student graduates with more than $37,000 in student loans, according to Make Lemonade. For some students, this amount is totally manageable, even if it means forking over a few hundred dollars a month towards student debt. However, for others, the monthly payments simply wouldn't be affordable. The question of exactly how much is okay to borrow for college is less dependent on how much the college costs and more about how much money you'll make once you graduate.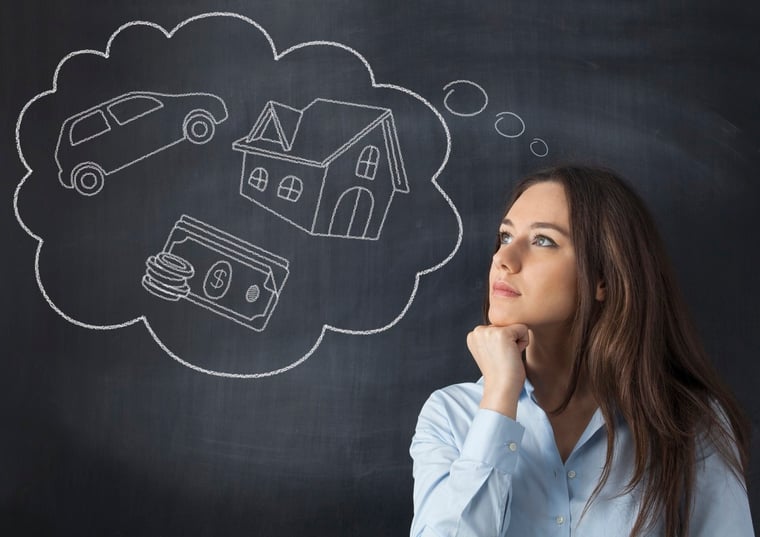 Research Your Career
Deciding your future career goals is one way to explore the approximate amount of money you'll make once you graduate. Visit the
Bureau of Labor Statistics
and peruse various occupations you're interested in making your career. They detail current average salary ranges for many different occupations. For example, racking up $50,000 might seem like a lot of debt. However, lawyers make a mean salary of about $129,000 per year. Conversely, racking up that same amount might prove prohibitive for a tax preparer who only has a mean salary of $37,000 per year.
Determine Future Needs
Since paying for student loans does not generally begin until after you've received your degree, many students do not take into account the future impact of having to pay those loans in correlation with other life expenses. For example, if you plan on moving to a major city after college, the cost of housing will be higher than if you live at home for a period of time. Aside from housing, take into account the cost of transportation, utilities, insurance and healthcare. The less amount of money you need to dedicate to those categories, the more you may be able to take in student loans. Create your budget here.

Take Only What You Need
The conventional wisdom regarding student loans is to borrow only what you need to complete your degree. For example, if you receive graduation gifts from family members or have a job, these monies should be used to pay for school related expenses first. Additional money should not be taken just to be stored in your bank account to use for recreational activities. Estimate your student loan payments.

All Loans Are Not Equal
Seek out federally subsidized loans such as Perkins or Stafford loans before taking loans from other sources such as high interest credit cards. State-based student loans can also over low interest rate and little or no orignation fees. Keep in mind variable rate loans don't have fixed monthly payments so the estimate you receive now won't necessarily be what you pay each month by the time you graduate. Before you borrow, know what questions you should ask, pitfalls you should avoid, and strategies for minimizing debt. Download your free guide to college borrowing.