On January 1, the floodgates to the Free Application for Federal Student Aid (FAFSA) open up. Students and parents nationwide will eagerly complete the application (some laboring over it for hours) in hopes of getting the most financial aid possible. The majority of these families have no idea what to expect.
How much financial aid can you get and what influences what you are awarded? This is a question we hear again and again at the College Planning Center and the big answer is, "it depends."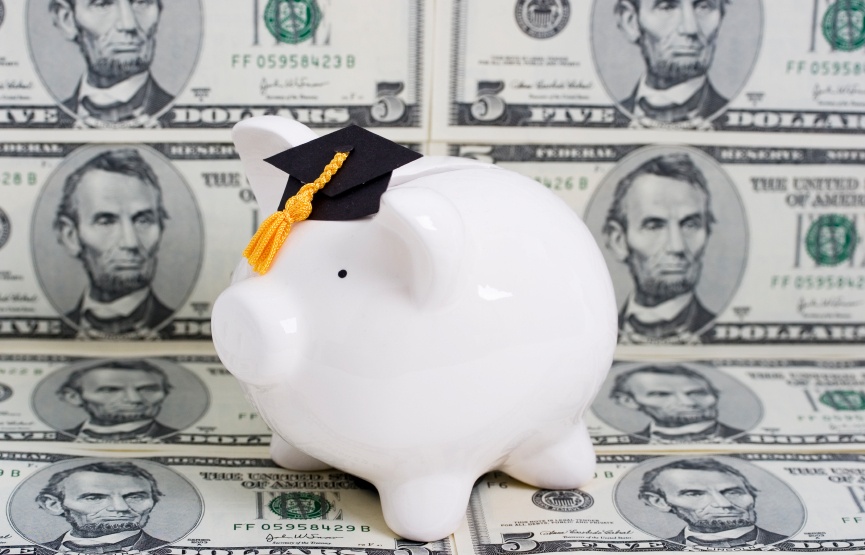 So what, exactly, does it depend on? Some families mistakenly believe that aid eligibility is based on income alone. They think that if they make a certain amount of money, they just won't be eligible. Thinking this way could cost you thousands in free money for college. Regardless of your circumstances, you should apply for financial aid - even if you didn't qualify in previous years. You may be surprised at what you get.
Financial aid eligibility is based on many factors.
Income of the parents and student are considered when determining eligibility, but so are student and parent assets, age of the oldest parent, number in the family, and how many kids the family has in college. Some other factors may also affect your eligibility, such as if your family owns a farm.
Free tools are available to help you estimate how much you may qualify for if you just can't wait until January. The FAFSA4caster requires you to input some basic information about your family and will provide you with an estimate of your federal student aid eligibility. Colleges & universities are required to host a "Net Price Calculator" on their websites which provides a ballpark figure on what a family like yours will typically receive at that particular school. If you are anxious to know what you might qualify for, these are the tools you want to be searching for.
Submitting the FAFSA will determine your federal aid eligibility.
Once January 1 arrives, you can move forward with submitting your FAFSA. Some families choose to wait until after they file their taxes, but this isn't necessary. You can estimate using figures from your W2s and last pay stubs and then can update information on your FAFSA later, if necessary. The FAFSA now incorporates skip logic, meaning you will only be asked questions that pertain to your family, based on your answers to previous questions. This makes filing the FAFSA simpler than it once was. Additionally, you can use the IRS Data Retrieval Tool to grab your financial information right from the IRS, which further eases the filing and correction processes.
Where you go to school affects your eligibility.
The formula for financial aid eligibility is Cost of Attendance minus Expected Family Contribution. The Cost of Attendance includes not only tuition and fees, but also room and board, books, transportation and miscellaneous living expenses. Therefore, the Cost of Attendance is different at each school you apply to. Your Expected Family Contribution is a figure you'll receive after filing the FAFSA, and doesn't change from school to school.
The amount of aid you will receive at each school will be determined by what your "need" is and how much money that school has to award. It is important to note that most schools do not meet 100% of your financial need. The College Scorecard provides information to families on what percentage of need a school typically meets. However, it's possible that your situation will differ from the norm.
Federal student aid - even if your family qualifies for everything that is available - is often not enough to cover your family's total financial need. To determine your eligibility for college or university funds, your school may use information you submitted through the FAFSA or through another financial aid application. How deep the schools pockets are, combined with the school's strategy for making financial aid awards will dictate how much you get. The only true way to estimate that figure before the school calculates it is by using the school's Net Price Calculator, usually found on their financial aid office website.
How you can maximize your aid.
Now that you know how much aid you will receive depends on information you submit through your applications, including income, assets and other factors - as well as where you go to school - there are some tips that you can use to help maximize your aid.
Students are expected to put a higher percentage of their savings & assets towards their college education than their parents are. If you have lots of savings in your student's name, it may be wise to transfer them to your own name prior to filing.
In cases of divorce, the parent that files the FAFSA must be the one with whom the student lives the most of the year. If a parent is remarried, both the parent's income and step parent's income are considered in the financial aid eligibility.
Apply early and definitely by the school's deadline. You don't want to miss out on aid you may qualify for because you submit your application too late.
Pay attention to application deadlines for scholarships. Some schools will only consider students for their internal merit scholarships if the college application (not necessarily the financial aid application!) is submitted by a specific date. Dates vary by school so call admissions to ask if you can't find the answer online.
Apply for outside scholarships. You can't get outside scholarships if you don't apply for them. Local scholarships, often found through the guidance office, local library and special scholarship search sites such as RIScholarships.org, are smaller in amounts but are much easier to get than national scholarships so make it a research project. Don't expect to get your search done in one day. Remember, every bit counts since it can reduce the amount you need to borrow for school.
College financial aid eligibility is complex and for many, it is stressful. But you don't have to go through it alone. Many resources are available to help you with the process. If you need help filing the FAFSA or other financial aid forms, free one-on-one assistance is available through the College Planning Center of Rhode Island. Book your free appointment today.