The answer is, it hasn't really changed much at all. Except that since the pandemic, the trend of schools making SAT and ACT test scores optional has increased. However important to note, if you have the opportunity to take these tests and you believe your scores will help in the decision process, by all means send them along as part of your application process. After all anything that reflects on your academic achievements is worth highlighting to the schools you are interested in.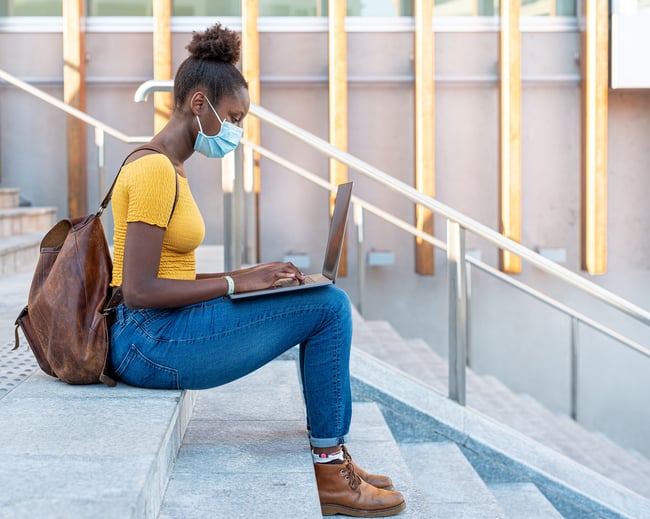 Pandemic or no pandemic, schools are still looking at students holistically, so don't focus solely on test scores as are finishing up in high school and be sure to highlight and focus on the following list. It's never to late too get involved and add to the list of the many sides of you for the admissions representative to see.
High school curriculum- You may have straight-As, but what classes did you take? Challenge yourself throughout your high school career. Enroll in Advanced Placement classes or honors sections if available at your school and you think you can handle them.
Grades- Work hard to keep your grades up and consistent. College admission officers will notice. Feel like your grades aren't up to snuff? Don't get discouraged. There are colleges for just about every type of student. You just need to find the right one for you.

SAT & ACT scores – Research average scores at colleges to find out where yours fit in. Your test scores should be consistent with your grades. As previously mentioned a growing number of colleges no longer require students to take the SAT or ACT. But be sure to read the admissions requirements on each school's website, test optional schools may have other requirements like additional essay submissions in order to be considered for admission.

Activities, leadership and initiative - A long-term commitment to activities that demonstrate initiative and leadership are important to many colleges. It's not too late to get involved, join a club Senior Year Book for example.

Community service - A steady commitment to a public service organization is more valuable than a short-time volunteer position.

Part-time jobs or internships - Job experience and/or internships help demonstrate your work ethic and maturity.

Essays - Your college essay demonstrates your writing ability and tells the reader something about you that may not be evident on your admission application.

Letters of recommendation - Request letters of recommendation from teachers who know you and the quality of your work. Be sure to check the websites of the schools you are interested in many will list who recommendations at minimum should be from and how many from each, e.g. counselors, teachers, etc. Limit recommendations from other adults to school administrators, supervisors or coaches.

Special activities - Honors, awards, athletics or other activities that demonstrate your individuality.
Need help? The College Planning Center offers free assistance with college planning. Schedule an appointment and one of our experts will call you directly at the scheduled appointment time. Or if you are not ready for an appointment but would like additional information, download our free College Planning Guide.