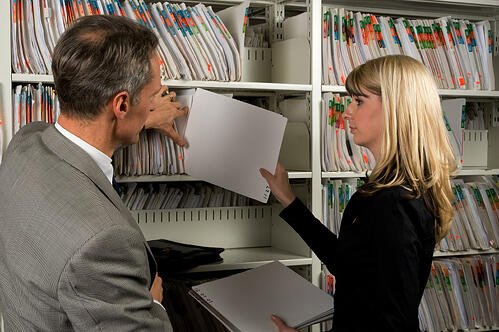 During college, many students are in search of part time work to help supplement living expenses and books. Often times, lacking in experience to land a worthwhile position, students will settle for a substandard job to get a paycheck.
What if you could use your time more wisely to benefit your future through a college internship? An internship is an amazing opportunity for aspiring professionals to gain the necessary skills for a specific career. Although you may not want to spend your free time or summer break working, the reward may outweigh the labor. There are numerous benefits to participating in an internship including increased chances of getting a job after college.
Here is some helpful information that will prove that internships can help you get your dream job.
Increase your employability
According to a poll taken by Gallup and Purdue University, 71% of students who participated in an internship in college now have full time employment opposed to 56% who did not do an internship. It is no surprise that employers will want to see at least one internship on a recent graduate's resume. Having an internship shows that you are willing to take initiative for your future. It will also demonstrate your dedication to the field of choice. When a young person sets aside time and energy to work when others may be at play, it shows drive and dedication employers want to see in potential employees.
Add experience to your resume
The hands on experience to help you perform better in your new role will be an added bonus that employers can't ignore. Many employers tailor their internship programs for the sole purpose of grooming entry level talent. More and more employers are starting to require experience for entry level jobs. The primary way to gain this experience is through internships. Needless to say, having at least one internship on your resume may greatly increase your chances of landing a job after graduation.
Build confidence
Not only can participating in an internship help you land a job, it can also give you the confidence you need to thrive in your new position. Having prior real life experience in the industry can make you feel like an old pro. Internships can broaden your horizons and teach you about how an entire facility integrates each role to get goals accomplished. There will be a whole new skill set gained from the experience that you can proudly flaunt on your resume. Make your classroom knowledge come alive in real time while working at your internship.
Develop a network
You will also be able to add contacts in your business network that you have gained through your internships. Establishing relationships with those currently in your desired field can open many doors. Valuable internships are more than a series of mundane tasks that lead to nothing. You have the opportunity to take a test drive and ensure that you are on the right path. Don't underestimate the power a quality internship can have on your future.
Instead of spending the summer on vacation, why not do an internship instead? If you are in the Rhode Island area and are up for a challenge, search for internships for free at www.bridge.jobs.