Since the advent of college, Freshmen have reveled in the new fredom that comes with moving away to start school. No curfew, nobody enforcing housekeeping rules, no restrictions on schedule or socializing – those revelations are all a part of what it means to ease into adulthood as a college student. But there are drawbacks, too! Without family support, Freshmen tend to find themselves – we'll phrase this gently – domestically challenged.
With limited access to a kitchen, a meal plan that doesn't always include the healthiest of options, and a broad availability of snack machines and late night pizza deliveries, it's no surprise that the "freshman fifteen" is the scourge of many a new University student.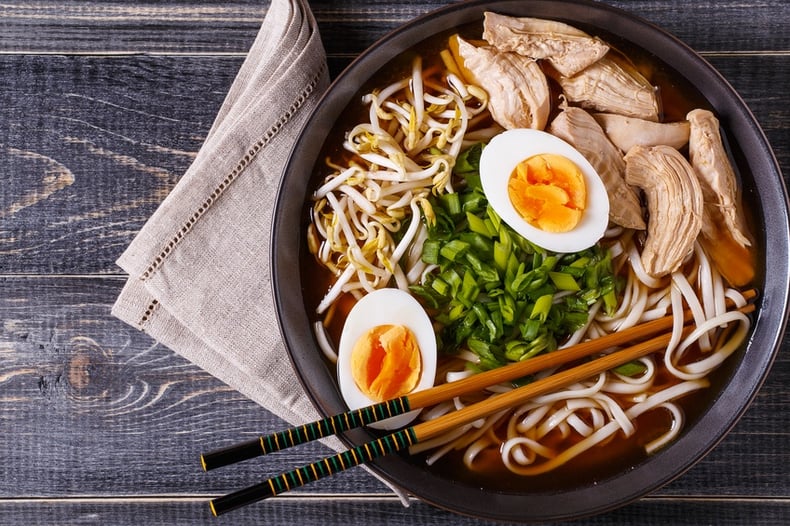 Fortunately, there are options to offset all of that junk. Here are a few tried and true dorm-room meal ideas to help balance out your Freshman's new found freedom with low-cost, nutritious options – and all with just a mini-fridge and a microwave.
Egg Sandwiches: Eggs and egg whites cook up beautifully in a microwave. Crack an egg into a mug, cook for 1 minute, and top with cheese for a perfect bagel sandwich. If you want to work some veggies into breakfast, mushrooms or spinach dropped in with the egg will cook up nicely as well. Add a tomato or cucumber to the top for extra nutrition.
Potatoes (sweet, white, or otherwise) are excellent microwave fare. Top with shredded cheese, microwaved bacon, and steamed veggies from the freezer section to round out a meal.
Ramen gets a bad rap. Instant noodles can be packed with sodium and devoid of nutrition, but they're also inexpensive, shelf stable, and make a great base for building a meal. Drop a raw egg into steaming soup to poach, or stir in to make egg drop soup. Add steamed vegetables or pre-cooked chicken to a ramen base and elevate your soup game.
Oatmeal, quinoa, and even rice can be cooked in the microwave, and dry goods don't require precious fridge space. Add some dried cranberries, sliced apple, milk and cinnamon to any of these whole grains for a nutritious (and delicious!) breakfast.
There will always be one kid on the floor with an uncanny knack for building masterpiece meals out of bare-bones ingredients, but all dorm-dwellers can learn to work with the classics: minimal fridge space, some dry goods, and the magic of the microwave. Give these tips a try, and while you're at it – go ahead and clean that room.