A full seventy percent of students and their families pay for at least a portion of their college education with loans. You may have heard student loans being referred to as "good debt" because they provide a chance for a student to earn a degree and expand his career options. Student loans are often a necessary stepping stone to improving one's lot in life and increasing potential earnings.
Student loans come in all shapes and sizes. Some are in the student's name - some in the parent's. Other loans are signed by both student and parent. Some student loans are funded by the federal government - others by state-based groups, banks or other lending institutions.
The terms and conditions on different options can vary greatly, and if you are new to education borrowing - or you simply want to get a better deal for your family than you did in past years - there are some things there you ought to be paying attention to. What can be perceived as small difference can make a big impact on your wallet.
Taking the easy route isn't always the best answer. Learn what to focus on, how to compare, and get the best deal for you and your family.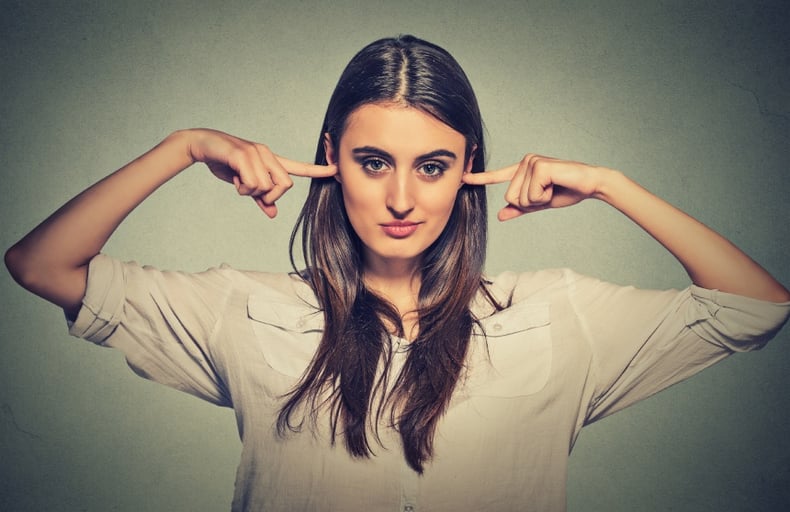 Interest Rates
Fixed or Variable
It's probably no surprise that a key factor that will determine how affordable - or costly - a student loan can be is the interest rate. Interest rates come in two types: variable and fixed. Variable rate loans have rates that can change as market conditions change. Variable rates are historically low right now so they may seem more appealing than their fixed rate counterparts and can make a lot of sense for students and parents who have a little flexibility in their budget.
So, what's the catch? Variable rate student loans typically have their interest rates tied into a market benchmark (e.g., 1-month LIBOR average or Prime rate) and your payments can fluctuate based on changes in that market benchmark. If you have a tight budget or a low appetite for risk, these are probably not the right loans for you.
But if your family's comfortable with a student loan that has a fluctuating interest rate and monthly payment, you may end up making the majority of your monthly payments with a low interest rate and pay off your loan quicker and more affordably than expected.
On the flip side, fixed rates may start off a bit higher than the lowest advertised variable rate loans, but there are no surprises with fixed rates. Your interest rate won't change - and neither will your monthly payment. There's comfort in knowing that if market conditions change rapidly, you won't have to shift around your budget or risk defaulting on your loan.
Credit-Based Pricing
The other major factor that you mustn't ignore when comparing student loans is whether or not the rate you receive is based on your credit score and other factors. The federal student loan programs all have set rates - if you qualify for them, the rate you see is what you get. Other programs (like RISLA's) offer WYSIWYG (what you see is what you get) pricing based on the loan option you choose.
However, the vast majority of non-federal student loan lenders offer what is called credit-based pricing. When a lender offers credit-based pricing, your interest rate is set based on your credit score. So, while the lowest advertised rate for that repayment option may seem more appealing than some competition, you'll need to be very careful to ensure that the lowest advertised rate is the rate that you actually receive.
It's always wise going in to this process to know what your credit score is. To receive the best pricing, you are typically going to need to have a credit score in the mid to high 700s, but the thresholds vary based on the lender and the program.
Origination & Other Fees
Many private student loan companies will charge for processing the loan itself (origination fee). There is also a standard origination fee on the Federal PLUS loan of 4.272%. If you are borrowing $15,000 for college this year, that fee alone will cost you $640. That's money that could be going to books and living expenses instead.
In some cases, it may be worth paying an upfront fee in exchange for a great interest rate...but you need to take a wholistic approach to comparing your options. Pay attention not only to rates and fees, but also to APR (annual percentage rate) which take into account fees, capitalized interest, and other factors that determine the overall cost of borrowing for a year. Just keep in mind that federal loans are exempt from APR disclosure requirements, so it may be a little harder to compare these side-by-side with other loans in the private student loan market.
Repayment Discounts & Benefits
Did you know that you can effectively lower the interest rate on your loans by making your payments in a timely fashion? Discounts like direct debit discounts and on-time payment discounts that can lower your interest rate are great ways to save on college loans.
A direct debit discount basically means linking up your student loan payments with a savings or debit account and making your payments automatically every month. When you're actively using this service you can frequently receive a 0.25% reduction in your interest rate and ensure on-time payments. When comparing rates, take into account whether or not the lender offers this option and focus on whether the rate advertised already includes this discount (hint, it often does).
Also look to see whether your student loan has certain repayment flexibility, forgiveness and discharge conditions for sudden changes in income or family illness.
Award Letters are Negotiable
When your school's financial aid office sends you an award letter delineating all of the financial aid you're eligible for that coming year, realize that you can pick and choose the financial aid that's right for your family. Many an award letter will include student and parents loans as part of your financial aid package. Don't confuse these with grants and scholarships that don't need to be repaid.
Typically, if your school has awarded federal Stafford loans, also called federal direct subsidized and unsubsidized loans, they are a good option for the student. They offer an enormous amount of repayment flexibility after the student finishes school.
However, other loans - such as the federal parent PLUS loan - may also be included in your award. These loans are costlier than their federal student loan counterparts, don't offer the same wide range of benefits, and you may be able to find a better deal for your family by looking outside in the private market or by referring to you school's preferred lender list.
Download our free Guide to College Borrowing to give you the knowledge you need to make the best decision for you and your family.