If you listen to the gossip about paying for a college education for long enough, you're almost certain to come across some misinformation. We'd like to help you to separate fact from fiction, so here are some of the myths you're likely to encounter – and the truth lurking beneath!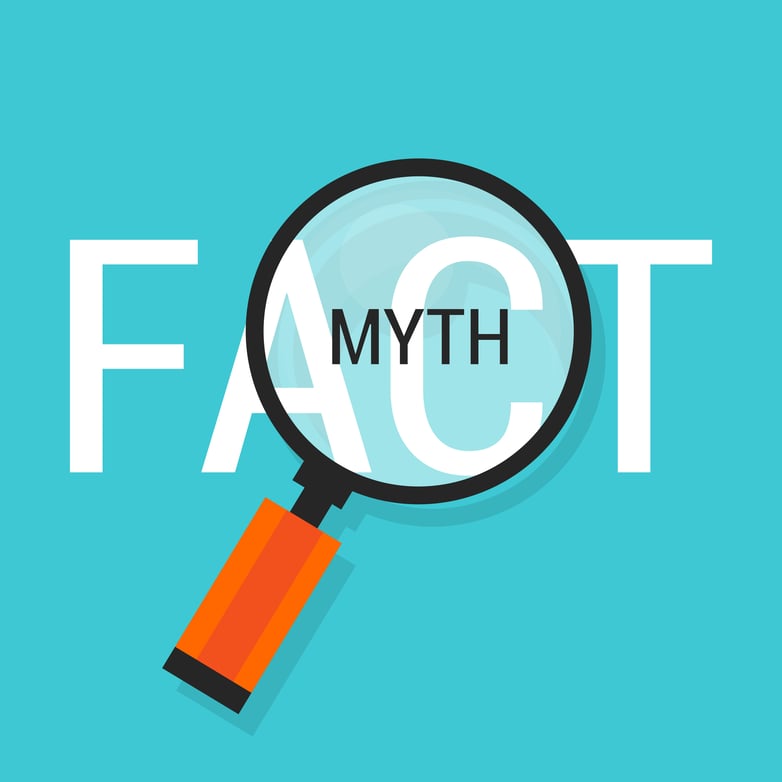 Myth: My info is the same as last year, so I don't need a new FAFSA.
Truth: You'll need either a renewal or a new FAFSA. Before you get too disappointed, remember you can use the Data Retrieval Tool that allows you to import your 2015 taxes easily. That means less time spent on your FAFSA for this year. But the truth remains – you need to fill out a new FAFSA each year.
Myth: The new FAFSA timeline means I'll hear back from my school earlier this year.
Truth: Schools choose their own timelines, so you may or may not receive an award letter earlier this year – it'll depend on whether they've decided to change their timeline to accommodate the new FAFSA schedule or not. Get in touch with your school's FA office and ask about specific dates.
Myth: I haven't applied to any schools yet, so I can't file my FAFSA in October.
Truth: You can file your FAFSA, just be sure to include at least one school. We suggest that you add each school you're even thinking about. You'll have the first piece of the puzzle in place if you do decide to apply to that school, and there's no harm in providing an extensive list. Remember that you can always edit the list later.
Myth: I can't afford to submit the FAFSA.
Truth: You never have to pay to submit the FAFSA. If you see any indication otherwise, you're not on a sanctioned website – fafsa.gov is the only website through which you should submit the FAFSA. There are many free services to help you complete the form if you want assistance. Check out the resources in RI here.
Myth: It doesn't matter when I file the FAFSA.
Truth: Technically, the FAFSA deadline for the 2017-2018 school year isn't until June 30, 2018. But there are other deadlines that are also important – your state and school most likely have earlier deadlines if you want to be eligible to receive their aid.
Myth: I'll need my 2016 tax information for my 2017-18 FAFSA.
Truth: There's no option when it comes to tax information – the FAFSA requires one specific tax year, and this time it's 2015. Even if you'd benefit from providing 2016 tax information instead, 2015 is the only year you may provide, and it is the year you must provide. If, however, your income in 2016 will be significantly lower than your 2015 income, we suggest contacting the financial aid office at your school. They'll be able to review your financial situation and make adjustments to your FAFSA as necessary using "professional judgement."
Like any other big life event, there's plenty of chatter about the FAFSA, including an encyclopedic amount of misinformation passed around by students and families. If you hear something new, need a refresher on the basics, or just want to be sure you have all of the info you need, remember: the best sources of information are your school's financial aid office and fafsa.gov!
Also get free help completing your FAFSA at the College Planning Center of Rhode Island!