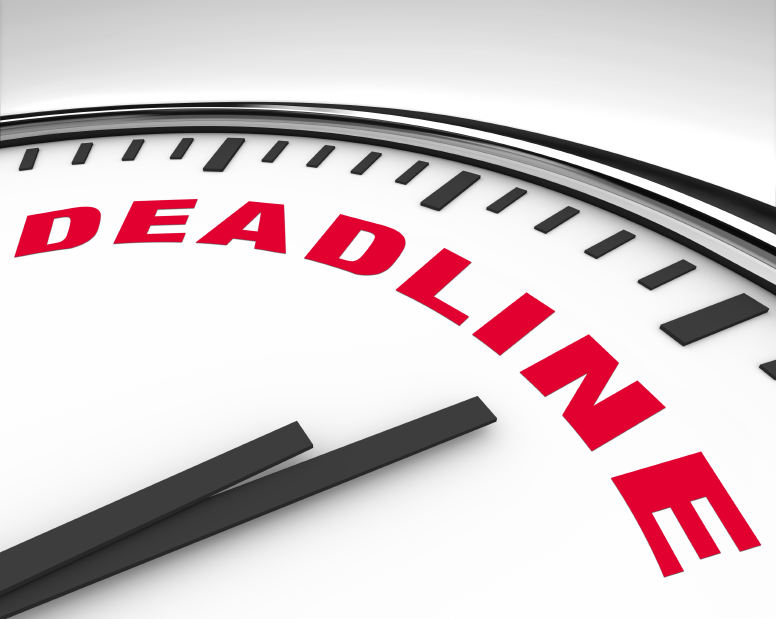 When it's time to attend college, it's no surprise that many students will need some sort of financial aid to pay for the large expense. A college education comes with a price and it is now your responsibility to secure the funds you need to get on the road to your future. It's time to take charge and be proactive in your quest to pay for your college career. It is paramount to be organized and keep up with the various deadlines for financial aid.
Here are some useful tips on how to stay current on financial aid deadlines and manage your timeline for financial aid.
When it comes to financial aid, missing the deadline can be a deal breaker. You don't want to miss out on the funding that you desperately need due to a day on the calendar. There are multiple deadlines that you will need to mark on your calendar to ensure that you are kept current on your paperwork. The Free Application for Federal Student Aid (FAFSA) will need to be filed for the upcoming school year on or after the first of January. The state deadline to file for the Rhode Island state grant is March 1st. If you live in another state, find out your state's deadline here. Schools may have varying deadlines to file your FAFSA or CSS Profile so be sure to obtain these dates through the financial aid office.
If you are applying for scholarships, you will have more deadlines to manage. Be sure to submit all of the required documentation for the scholarships you are going after. Some schools may require that institutional scholarships have earlier application deadlines, such as URI and RIC.
Although it may seem a little overwhelming at first, obtaining and organizing the numerous deadlines may
not be as hard as you think. Create a financial aid deadline calendar to keep track of it all. Once you obtain all of the necessary deadlines, simply mark the calendar in red with the dates. Even if you feel as though you can remember everything on your own, bear in mind that missing these crucial deadlines can ruin avenues for college funding. Even if the task seems mundane, doing so can save you the heartache of missing out on financial aid. Cover your bases and ensure that you are in the running to receive the assistance that you deserve.
Are you ready to make your financial aid deadline calendar? Visit the College Planning Center of Rhode Island for free applying for financial aid.