The good news is in! Your child received his or her acceptance letter(s). Next, what you were waiting for - the college financial aid award letter. Lots of parents are surprised to see what the school offered and sometimes were expecting to contribute less to tuition costs than indicated on the financial aid award letter. If you fall under this category, and have had a significant change in income status due to the pandemic or other contributing factors, you don't have to just accept the award as it. The award letter is just an offer. You can accept, decline, or appeal any part of the financial aid award.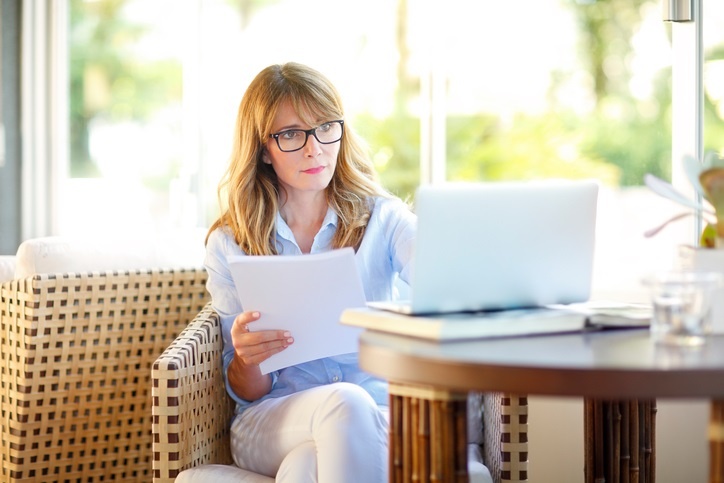 Step 1: Contact the financial aid office.

Every financial aid office has specific rules about appealing a financial aid award letter. These rules are called appeal procedures. As the parent, you will likely want to handle this part instead of letting your child appeal. Also, you may want to place follow up calls in addition to emailing them. It might help you get quicker results.
When discussing the appeal, tell the financial aid officer exactly what you expected or what has changed. You don't want to be harsh or nasty. Just let him or her know that you believe you deserve a specific dollar amount. You want to use terms that include special circumstances. When a financial aid office calculates a financial aid award, it uses information from the Free Application for Student Financial Aid (FASFA) and sometimes from the CSS Profile as well. Your circumstances may have changed since those forms were filed. Special circumstances give the financial aid office a way to recalculate your child's financial aid award letter.
Some special circumstances include:
You or your spouse losing a source of income (job, child support, social security benefits).
You or your spouse being enrolled in a degree program.
Bankruptcy.
Remarriage.
Divorce.
Elder care expenses (you are taking care of a relative).
Illness.
A financial aid office doesn't include things like standard of living, paying money to your church, or vacation expenses as special circumstances (although it would be nice!).
Step 2: Tell the financial aid representative exactly what you want.
You want to know the procedures to appeal the financial aid award letter for that particular school. This may be a certain appeals form or a letter you must write. Depending on the school, it may be both. So once the financial aid representative tells you about the appeals process and deadlines, request the needed form. This seems like a no-brainer, but it's easy to forget.
Step 3: Use correct terminology when discussing the financial aid award letter appeal.
Whether you are talking to the financial aid representatives or writing an appeal letter/email, use the right terminology. For instance, if you have to write a letter, you want to start with the fact that you are requesting reconsideration of aid offered to your child. Be clear about why you are making the request. Try to avoid phrases like "negotiate", "bargain", "re-do", or "money your child deserves" in your request.
Remember to provide specific documentation to support your appeal. For example, if you lost your job, you want to include your last pay stub or unemployment documents. A financial aid office won't take your word alone regarding a change in circumstances. Always be as specific as you can regarding the details that changed your finances.
Step 4: Complete the appeals process on time.
The majority of schools have a deadline for appealing financial aid. You don't want to wait until it's time for your son or daughter to start school. Pay attention to the deadline the financial aid office provides and adhere to it.
Step 5: Submit the appeal.
Once you submit the financial aid award letter appeal, ask when to expect a decision. The appeals committee typically decides each appeal in categories. For instance, they may make decisions on transfer students at a different time than early admittance. The time may vary by date.
Remember a financial aid award letter is an offer that may be changed depending on your financial circumstances. The important part of the appeals process is documenting the need for more financial aid for your child. Without documentation, you may not have a positive outcome.
If you need assistance with your appeal, the College Planning Center can help?