FAFSA, FAFSA, FAFSA! If you are applying to college next year, you have likely heard way too much of this acronym. The FAFSA, or the Free Application for Federal Student Aid, is your gateway to college financial aid. You may be sick of hearing about it, but now is the time to put the FAFSA to work in your favor.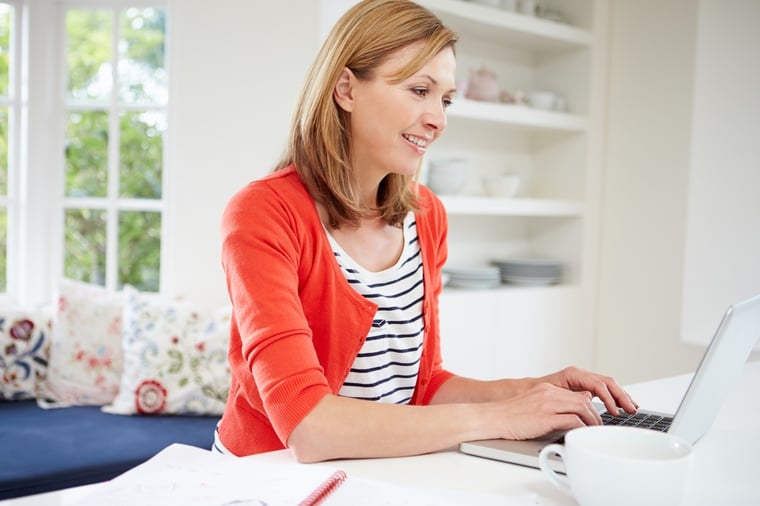 First, let's address a few common misconceptions:
The FAFSA is FREE to complete. If you don't want to tackle it alone, see the bottom of this page for free assistance. You should never pay anyone to file a free application for you.
Many colleges use the FAFSA for awarding their own funds. Even if you don't think you will qualify for federal student aid, it is still wise to submit a FAFSA because it could allow you to access college funds. The only way to know what you will qualify for is to apply. Don't miss out on free money for school.
If you are feeling brave enough to apply on your own, you'll want to follow these steps:

Get an FSA ID. This is your first order of business. If you want to apply for financial aid, you simply can't do it until you have an FSA ID. The FSA ID is a username and password that will allow you to access federal student aid systems and "sign" your FAFSA online. Both parent and student need one.
Collect your documents. You'll need these to complete the FAFSA:

A list of the schools the student is applying to
Driver's license number & social security number for student
Entire 2018 federal tax return, for parents and student
2018 W2's ( or last pay stub from 2018)
Parent's date of marriage and if divorced, date of divorce (month & year only)
Resident card number (if applicable)
Copies of checking and savings statements for both parent and student
Annual amounts of untaxed income received in the household (SSDI, child support)
Total value of all investments (stocks bonds, 529 plans, mutual funds, CD's, NOT retirement)
If you own a business, please know the total value of the business (buildings and equipment) and how much you owe on the business

Once you have your FSA ID and your documents organized, go to

fafsa.ed.gov

. Click on "Start a New FAFSA."

If you are the student and you are completing the FAFSA, you can log in using your FSA ID. If you are the parent, you'll need to choose the option to "Enter the Student's Information" in order to proceed. You cannot use a parent FSA ID to log into the FAFSA.

fafsa.ed.gov has a help guide to assist you through the application. The application also uses "skip logic" that allows you to skip questions that don't apply to you. Pay attention to the instructions along the way to make this long process easier.
The first 30 or so questions focus on your personal information, background and demographics: name, date of birth, contact information, address, etc. You'll also have to answer some questions about your residency, parent's education level, high school, and college grade level. You may need to refer to some external documents for things like your driver's license number and social security number.
The next 12-15 questions focus on the student's financial information. You may be able to import some of this information through the IRS Data Retrieval Tool. Follow the instructions to do so if you can or input the information manually using your taxes. Keep in mind you will use your prior year taxes. For example, if you are applying for financial aid for the 2019/20 academic year, whether you apply on October 1, 2019 or February 15, 2020, you will refer to tax information on your 2018 taxes. You'll want to have a copy of your taxes handy in order to answer these questions, especially if you aren't using the IRS Data Retrieval Tool. You'll also want copies of bank statements, since you will be asked about both student and parent assets.
The next set of questions focus on student dependency status. The section helps the federal student aid office determine if you are considered "dependent" or "independent" for federal student aid purposes. Remember, you must be honest on these questions and you can't consider yourself "independent" just because your parents won't help you pay for college.
If you are a dependent student, your parents will then need to complete a section on their own financial situation. Again, the IRS Data Retrieval Tool can be used to import certain financial information directly from the IRS for some applicants. Parents will also need to have bank statements handy so that they can input information on their assets.
If you are an independent student, your parents won't need to complete the above section, but there will be a few additional questions you will need to answer.
The final section requires you to date and sign the FAFSA application.
If this seems overwhelming to you, know that you are not alone. The FAFSA has over a 100 questions, and even to the savviest parents and students, it can be a little much if you have never tackled it before. We are here to help.
The RISLA College Planning Center has been providing free assistance completing the FAFSA for RI families since 1998. Simply book an appointment with one of our experts and get your FAFSA completed in less than an hour.