If you're a college student or recent college grad and feel like you don't have a lot of money for food - or any dinner inspiration - this one is for you! As a recent grad, I know it can be really difficult to meal plan, get yourself to the grocery store, and work within a tight budget. "About 42% of millennials' monthly food budget is spent on food prepared outside the home according to a survey last year by Acosta. Millennials spent an average of $202 a month on food prepared outside the home last year," according to a recent Wall Street Journal article.
Some days you just don't feel like cooking or you want to satisfy your cravings with takeout from your favorite Thai place. But all those takeout orders add up and can make a huge dent in your wallet. Having meals that you can prepare, are healthy, and that require little effort are essential. At the end of the day, you won't spend extra money and you will have good homemade food - maybe even leftovers! With all of that being said, I've compiled a delicious list of budget meals that you should try and make this fall!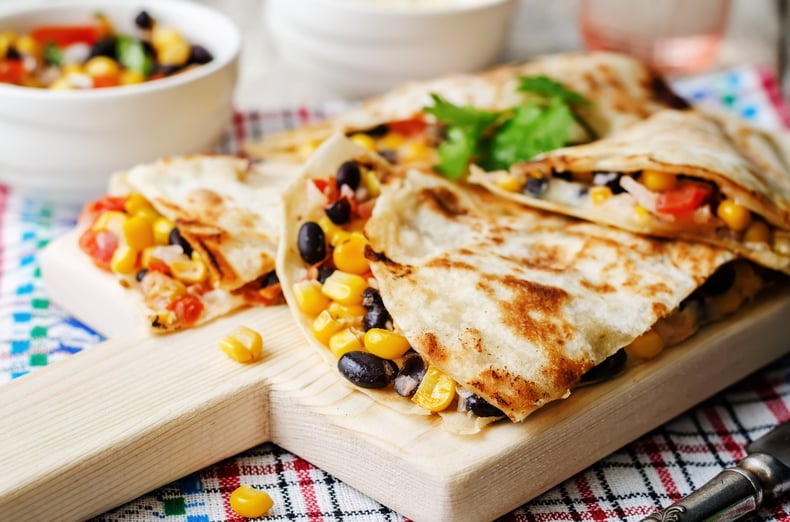 Black Bean Quesadilla
This is a recipe that only requires about 10 minutes to prepare and is loaded in protein! Quesadillas can serve as an after school snack or even dinner! Prepare like the recipe suggests or feel free to add in some chicken, green peppers, or whatever else suits your fancy. Top it off with plain Greek yogurt for a probiotic boost! I will definitely be adding this into my dinner rotation! Only $6.50!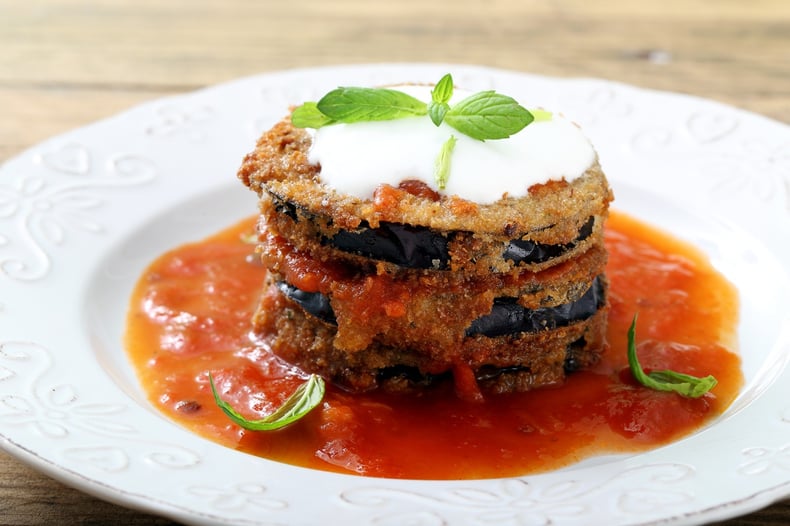 Baked Eggplant Parmesan
This recipe is a little bit more labor intensive because you need to bread the eggplant, but I promise it will be well worth your time. Baked eggplant Parmesan is a lower calorie meal (without pasta) that will still satisfy your taste buds. Feel free to add a side of pasta to complete your meal! You will spend approximately $7.50 to cook this dinner!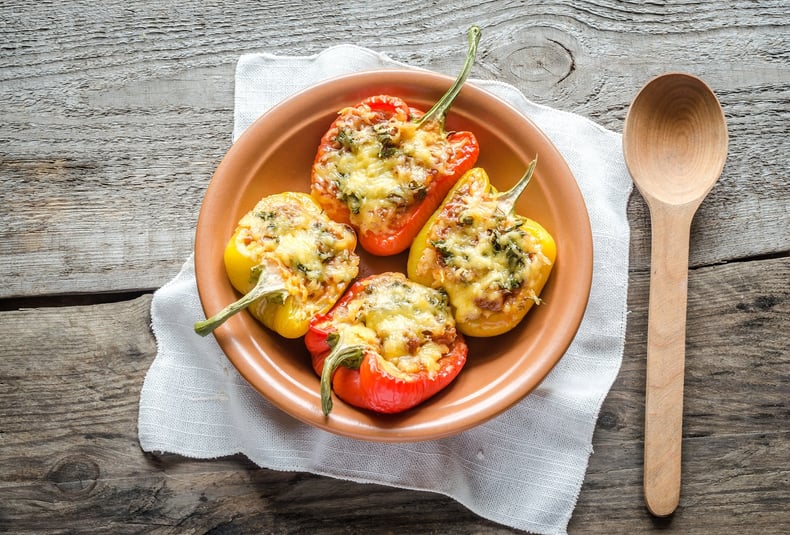 Taco Stuffed Peppers
A quick and easy meal that can be relatively healthy depending on what you decide to stuff your peppers with. This recipe calls for ground turkey (browned) with taco seasoning. After it comes out of the oven, top it with some salsa, fresh shredded lettuce, and sour cream for a taco-like experience! Don't forget to eat the pepper, too! Only about $6!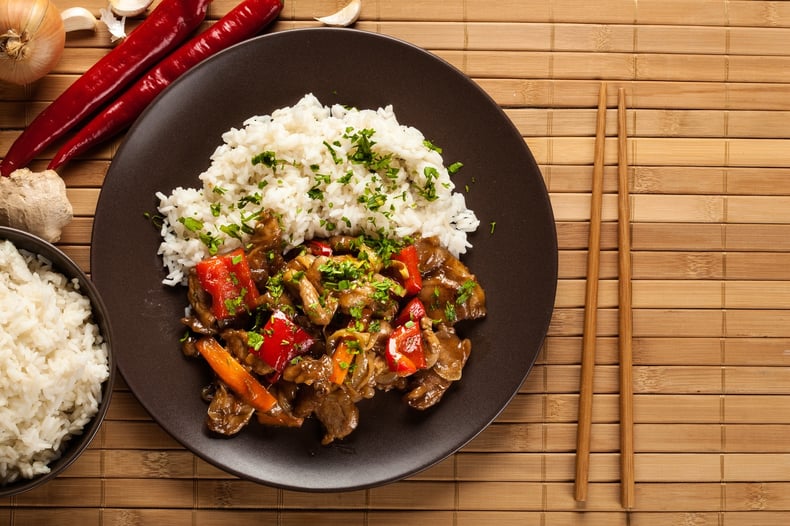 Beef Stiry Fry with Rice
Stir fry, a fan favorite. You can make this killer dish in about 15 minutes - it's like instant gratification! You can cook the beef and vegetables in a wok to your desired tenderness, add in your favorite sauce or seasoning. Pair with white rice or my favorite, udon noodles! $9 for this fantastic recipe.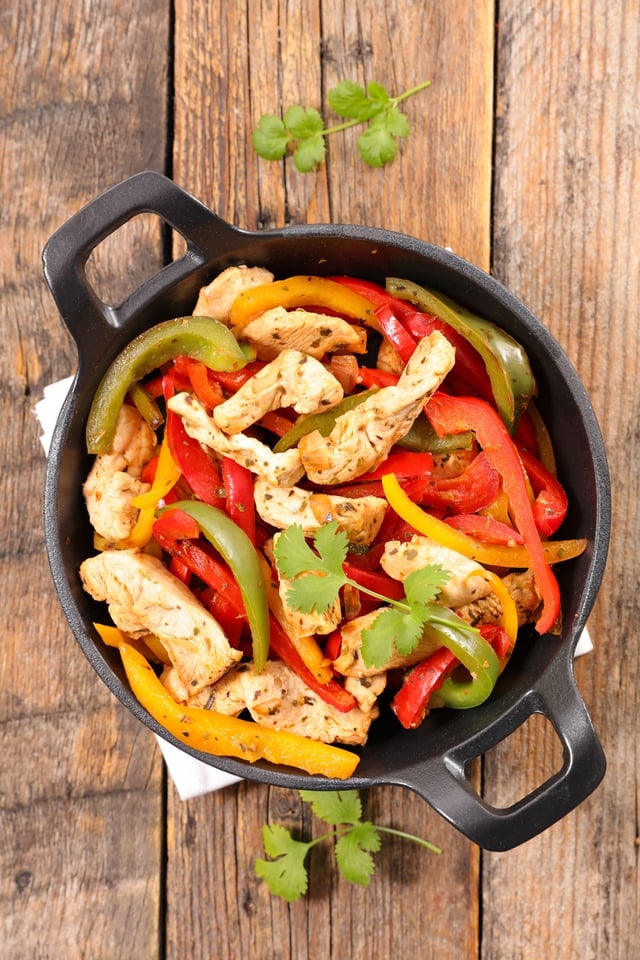 Chicken Fajitas
Chicken fajitas is a one pan meal - talk about easy cleanup. All you need to do is put the vegetables, protein and seasonings in a baking dish and toss it in the oven! This is one of my favorite meals because its easy to prepare and it's healthy. With a hectic work and school schedule - the easier the better. Budget about $8 for this meal.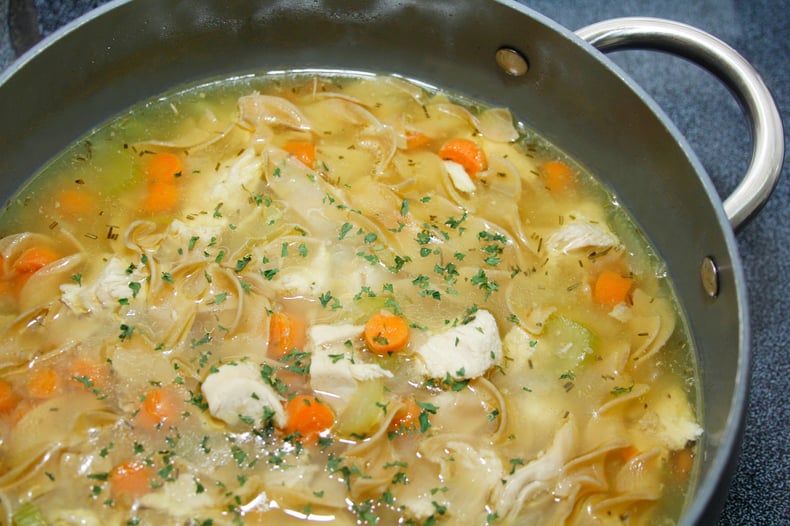 Homemade Chicken Noodle Soup
Chicken noodle soup will make you feel like you're back at home. This recipe is as easy as it gets, not to mention it's totally cost-effective! Whip this up on a cold autumn night or when you've come down with a cold. This recipe will leave you with a ton of leftovers, freeze or heat, and eat! You can make this recipe for $9.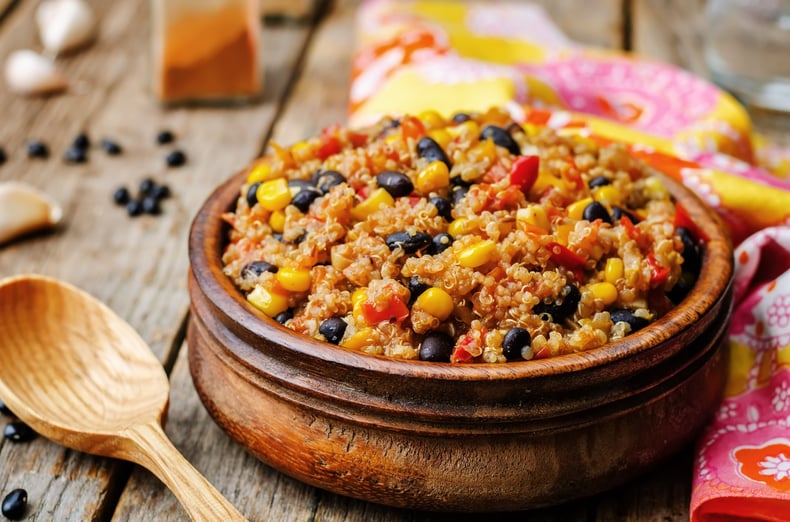 Quinoa Chili
This is a vegetarian's delight! The best part about cooking chili is that you can set it and forget it, whether you are making it in a slow cooker or on the stove. Cook it to your idea of perfection - if you are a fan of spice, then add in some extra chili powder or hot sauce! This recipe is great for a chili fall night. (Don't get overwhelmed by the ingredients list. Most spices can be found at discount stores for $1.) You can expect to spend about $8 on this recipe.
Subscribe to our blog (above right) and come back soon for more tasty budget bites!