College applications are complete, college decisions are made, you've hopefully figured out a plan for paying tuition, and now it is time to do all your favorite things before it is time to head to school. Use your summer to relax, prepare for the year ahead and make memories with your friends and families. Take these last few weeks of summer and go crazy! (Well, within reason of course.) Here are our recommendations on how to spend your time in between graduation and freshman year of college!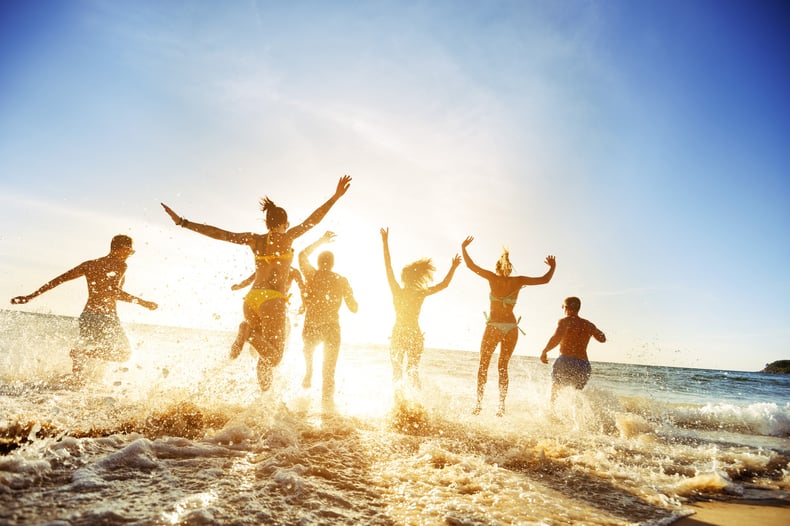 Spend time with your family and pets. Chances are you're not going to go home until Columbus Day Weekend, in October, which means you should get your dog and family fix now. Take advantage of every family dinner and game night and take your pooch on a walk!
Head to your local beach and play games with friends. There's nothing like playing some Spikeball or KanJam while soaking up some summer sun and mingling with your pals. These are the memories you want to remember forever. Don't forget to take pictures of these fun summer days - frame them or make a collage and hang it on your doom room wall!
Annoy your siblings before you leave. Most siblings have that close bond, where conversations turn into petty arguments in the blink of an eye. As much as your siblings are getting on your last nerve now, you'll be surprised how much you are going to miss them.
Lay on the beach and read a book. How many times have you been told to read a book for English class or were required to read 4 books for summer reading. Pick up a novel or thriller that you've been dying to read and enjoy it at a leisurely pace.
Recharge yourself before it's time to go full speed ahead. Young adults are famous for multi-tasking and going a million miles a minute. Take a nap on your hammock or go spend the day pampering yourself. Put your devices away (including your phone!) Do something to rejuvenate yourself and help you put your best foot forward in college.
Try something new. Have you been wanting to learn how to surf or make a clay pot? This is your chance! Find a place nearby that can help you achieve these goals. Having interesting hobbies make for fun facts and stories, a good thing to have on hand when you are meeting lots of new people. (Trust me, you're going to need a lot of fun facts at college orientation in a couple weeks.)
Eat mom's home cooked meals as many times as possible. Dining hall food is just not the same as a home cooked Italian dinner no matter how "home-cooked" your school touts their meals to be! Put in your requests and savor every bite that you take! Mom and dad are probably more than happy to send you off with a full belly!
Do the things that you'll miss most from home. That might be getting a frozen custard, going to your favorite sushi restaurant or visiting the cows at the local farm. This may sound silly, but you will be happy you got one last time in when you get to school and start to miss the little things about home.
Keep in mind that the summer in between high school and college is a transition period. Do some shopping for your dorm room, coordinate with your roommate(s) and spend time doing what you love. Don't know what to pack or what theme you think is best for you room? Check out our dorm room design blog series! This is a summer that you'll never get back, so make sure you spend each second diligently.
Need some help paying for college? Check out RISLA's low cost education loans.