After I graduated from college, I decided it was time to leave New England and explore. I moved to Atlanta, a city I had never visited before, and got lost on new roads and found myself as an adult. It was before smart phones, before Yelp, and before the GPS. In the 14 years since I journied to Atlanta, technology has changed life in so many ways. I wonder how my experience there would have been different had I methodically chosen everywhere I ate, drove, and hung out based on technology. Who wouldn't I have met? What fabulous hole-in-the-wall restaurants would I have never stumbled upon? What experiences would I have missed out on?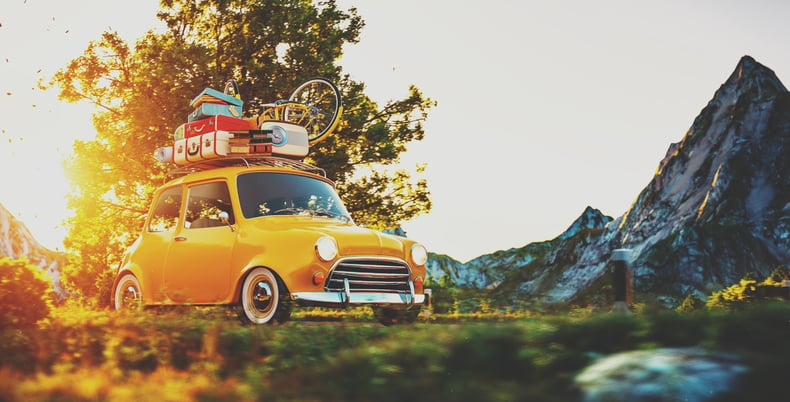 No doubt, technology has made life easier but I get the eerie feeling that our reliance on it may be blinding us from important parts of life. So often, we let the algorhythms do the thinking for us. Are we missing out on opportunities to explore, enjoy the back roads, and find the little nooks and crannies that you only seem to find when you are lost? What if we are so focused on the results that we are completely missing the journey?
College planning tools have taken away a lot of the stress of the planning process but they have also taken away part of the journey that makes college planning so exciting. We input a set of criteria into a search and the database outputs a set of college matches. If we are lucky enough to have the funds, we go explore those options in person. If not, we rely on reviews, images and websites to help us make our decisions. But what if the information we find online is not right and leads us astray?
I was recently contacted by an organization asking us to publish some guest blog content on financial aid. They said their article was heavily researched and included everything families need to know about financial aid. As I reviewed the article, I realized that despite being authored just a few months ago, it was full of outdated information (federal student loan interest rates that we haven't seen in years; information on programs that no longer exist), and just some plain bad advice. I realized how much we take for granted that the information we find online is correct and that technology will always improve our outcomes.
I have been writing about college planning, financial aid, and education financing for 12 years now and work with a group of people who make my tenure in education financing and college planning look like a drop in the bucket. Our college planning director and counselors have relationships with nearly every high school counselor in the state. Our school relations director keeps us all abreast on challenges colleges face and programtic shifts that alter the way we do business. Our loan origination manager invites us to understand the common questions and misunderstandings of today's borrowers. These relationships help us form expertise and provide our readers with the most accurate information possible that can ultimately help move them along their journies.
We are writing this article to remind you to be open-minded when exploring colleges and to step outside of the information you find online. We want you to question what you read, look outside of computer generated results, and see if the road less taken is the path you want to tread. This means taking the hard route sometimes and getting a little lost in hopes of finding the best outcome.
In return, we promise to help you along with this process and provide genuine input and feedback you can't get from a database. We will tirelessly explore your college planning questions and make sure we are always abreast on the latest higher education news. We will give you tools, information and resources that can assist you with your decision, but don't replace the natural progression of making difficult life choices and trusting your gut instincts. We will fight for the best student loan rates possible. As students and parents, you deserve it.
---
Free help is always available if you need to talk with an expert about your college planning journey. Simply book an appointment at the RISLA College Planning Center.