Part of being comfortable in your new home at college (yes, we are talking about that cramped dorm room you'll be sharing with a roommate or two!), is making sure you enjoy your environment. For some, that doesn't take much - an old blanket and a bean bag - while other students require a little more nurturing. No matter your taste, you want your new space to feel like a peaceful haven, a place to relax with friends, a form of self-expression, a comfortable place to study, and more than anything like "home."
First things first, most dorm rooms come with extra-long twin beds, meaning at the very least you are most likely going to have to invest in a new pair of sheets. Typically, a normal size twin comforter will do, but if you want to change it up and you have the budget to support a new stylish dorm room bedding set, then this is the article for you. We've put together five themes with budget-friendly dorm room items to keep you feeling stylish and happy next fall.
Southwest Glam
Bright colors and fun patterns can help you feel upbeat and optimistic. Tribal prints, soft textures, and saturated hues will surely lend to a trendy space where you friends want to hang out.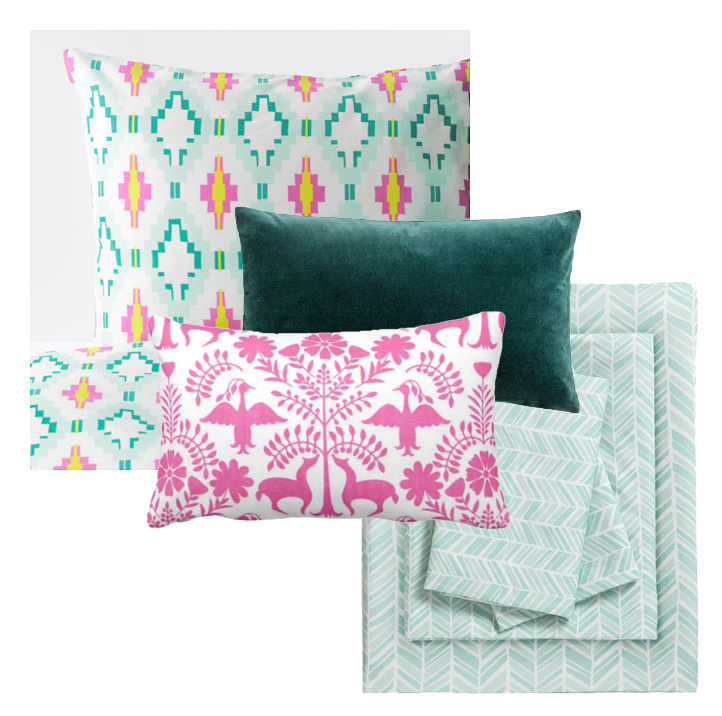 Southwest Duvet Cover & Shams | Velvet Throw Pillow | Otomi Throw Pillow | Chevron Sheet Set
Black & White Boho
This style is all about combining lots of patterns & textures. For a clean look, stick to a subtle color palette or you may risk your dorm room looking like grandma's bedroom!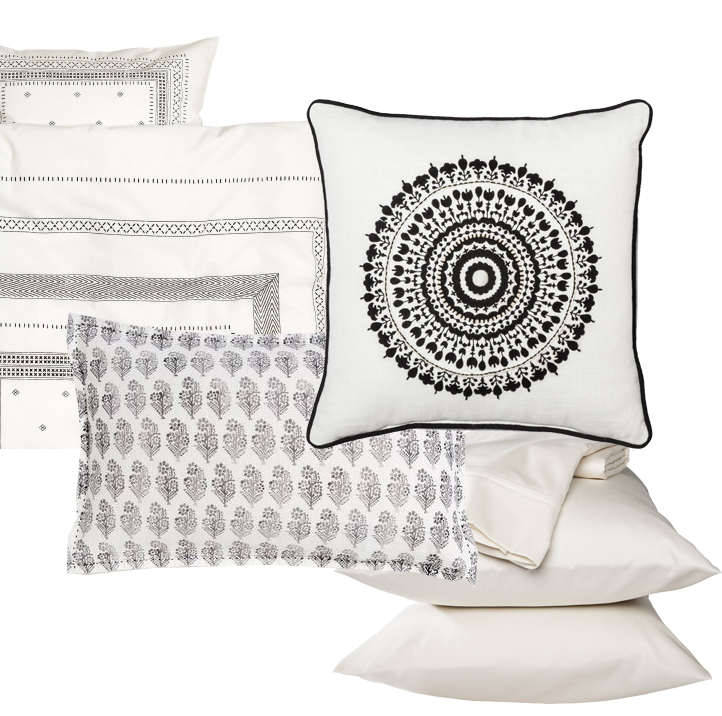 Duvet Cover & Shams | Faded Linen Floral Throw Pillow | Medallion Throw Pillow | Sheet Set
Lumberjack
Go bold & masculine for that hip lumberjack look. Don't forget to grow a beard and break out the flannel!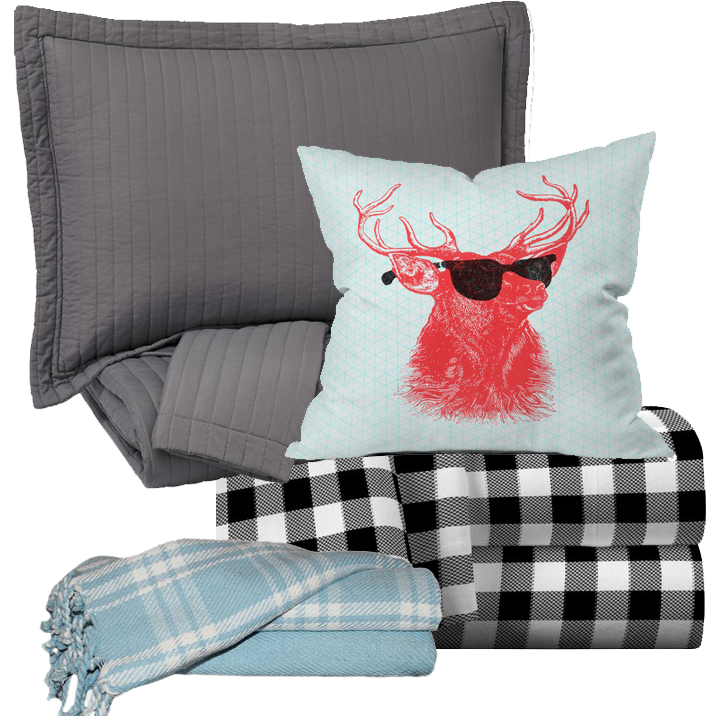 Quilt & Shams | Buck Head Pillow | Plaid Sheets | Throw Blanket
California Coastal Cool
Once again texture plays a major role in this of-the-moment look. Chill out in your dorm room Cali-style with this relaxed boho-meets-the-coast look that designers are going wild for right now.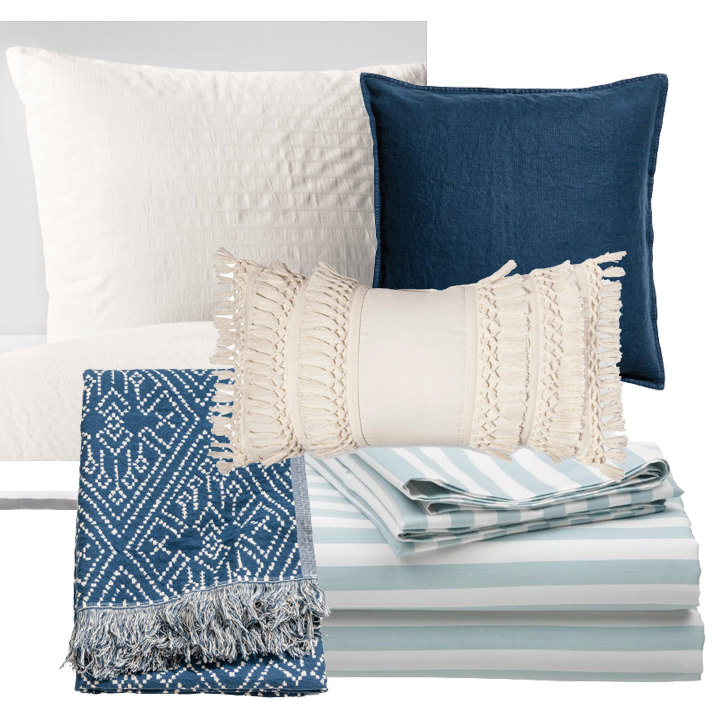 Duvet Cover & Shams | Coastal Navy Throw Blanket | Linen Throw Pillow | Fringe Pillow | Striped Sheets
Global Cottage
Small patterned linens combined with a bold global print will bring worldly flavor to your dorm room.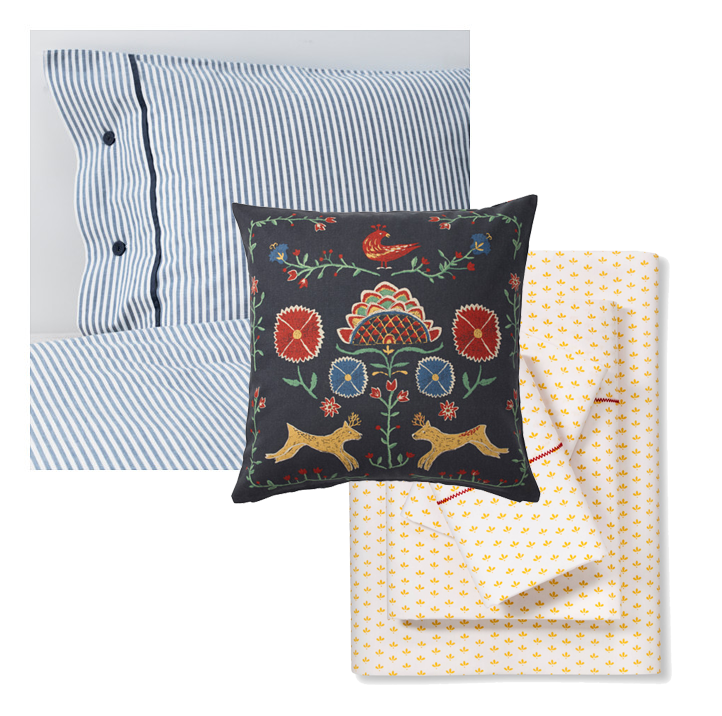 Striped Duvet Cover & Shams | Global throw Pillow | Petal Sheet Set
Stay tuned for more in our dorm room design series!
Still trying to figure out how you will pay for college? Download our Guide to College Borrowing (hint: you should NEVER borrow more than you need to finance the cost of dorm room design!) Happy dorm room designing!