Rhode Island is a thriving state when it comes to both public and private higher education.
Even though Rhode Island is the smallest continental state when it comes to square miles, it offsets that with the fact that it contains nine great universities, an associates college and two special-focus schools.
Providence alone contains three colleges - Rhode Island College (public), RISD (private) and Providence College (a private, Catholic college) - and two universities - Brown University and Johnson & Wales University.
The state really has a lot to offer in that - in addition to an Ivy League school (Brown University) - Rhode Island offers a vocational college (Lincoln Technical Institute), a Naval Staff College (Naval War College in Newport), and the Rhode Island School of Design in Providence (RISD) for aspiring fine arts and design students.
As part of our Colleges in Rhode Island series, we are going to take some time in this blog to review all of the colleges our lovely capital of Providence has to offer.
Brown University

Brown University has been around since 1764 and is the seventh-oldest school of higher learning in the United States. Brown University is regularly ranked as one of the best schools in the country alongside other Ivy League schools like University of Pennsylvania and Dartmouth - in U.S. News and World Report's peer assessment.
You're really getting a world-class education at Brown University, which probably explains why Brown has more than a three billion dollar endowment and over 9,000 undergraduates and postgraduates (Fall 2015) lining up to enroll in the university.
High school juniors and seniors are really fired up about going to Brown since Brown ranked alongside Columbia and Princeton in terms of students revealed preference - revealed preference is just another way of saying, "I really want to go there!"
And students really love it once they're at Brown because in 2007, 2010 and again in 2011 Brown's students, according to Princeton Review, ranked as the happiest in the country. It's enough to put a smile on your face.
Rhode Island School of Design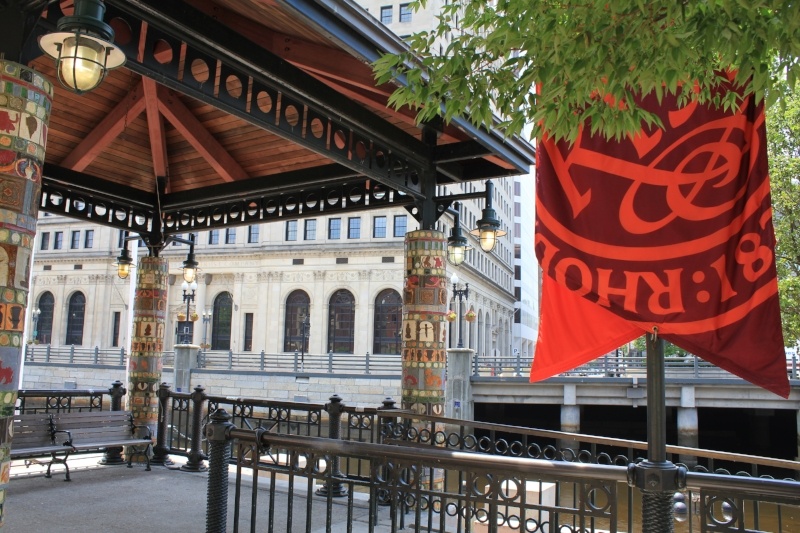 What's really interesting is that Brown University and the Rhode Island School of Design (RISD) are more intimately related than many people probably realize.
Both Brown University and the Rhode Island School of Design are located in Providence on what's known as College Hill. Now, while the Rhode Island School of Design is itself the top fine arts graduate school in the country, because of RISD's proximity to Brown University students of either school are allowed to cross-register in the Brown/RISD dual degree program.
On its own, though, the Rhode Island School of Design offers perhaps the best - or should we say, finest - fine arts and design programs in the country. The Rhode Island School of Design, in spite of its lofty reputation, isn't impossible to get into since its acceptance rate stands at around 37% (2015).
RISD also offers a wider selection of courses than you might initially imagine, with everything from apparel and ceramics to sculpture, film studies and a BFA in illustration. It's definitely worth checking out if you're interested in becoming a designer or graphic artist after graduation.
Providence College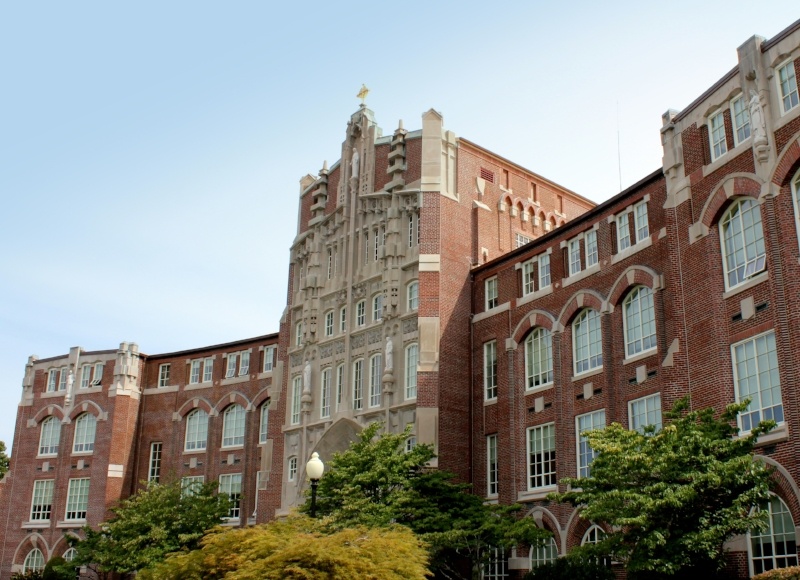 Providence College is a private, Catholic University. As the only college in the United States administered by the Dominican Order of Friars, Providence was established in a robust religious tradition.
That said, Providence College is mainly a liberal arts college that hosts over four dozen majors and 34 minors for its undergraduates to choose from. And in terms of affordability, Providence College does very well on financial aid measures since over four-fifths of its students are receiving some kind of financial aid assistance.
In addition to that, Providence was ranked by Forbes magazine as the 86th best private college in the country. With a 92% retention rate among students, it seems like they too agree that Providence is a great liberal arts school.
Johnson & Wales University

Johnson & Wales University (JWU) is a private university that enrolls over 10,000 students. As a career-oriented university, Johnson & Wales has four regional campuses dotted throughout the continental United States - with JWU Providence being the oldest (established 1914) and largest campus among the bunch.
Originally founded as a business school, over the decades JWU has branched out to include several different colleges today: the College of Culinary Arts, the College of Management with Schools in Business and Hospitality, and the JWU College of Arts and Sciences, broken into the School of Science & Liberal Arts and the School of Professional Studies. Furthermore, JWU offers a School of Engineering & Design and a Center for Physician Assistant Studies.
What makes JWU really special is the emphasis on internships and other industry involvement opportunities that students can tackle while attending Johnson & Wales University…perhaps next fall!
Considering college in Rhode Island? These are just four of the wonderful options our little state has to offer. To get free help selecting colleges, make a free appointment with the College Planning Center of Rhode Island.